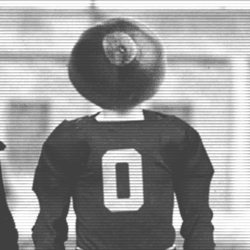 seafus26
---
Member since 11 November 2013 | Blog
Helmet Stickers: 255 | Leaderboard
Favorites
SPORTS MOMENT: Attending Super Bowls.
COLLEGE FOOTBALL PLAYER: Chris Spielman
COLLEGE BASKETBALL PLAYER: Hakeem Olajuwon
NFL TEAM: Houston Texans
NBA TEAM: Houston Rockets
MLB TEAM: Cincinnati Reds
Recent Activity
As a draft pick, Geesh. I can just imagine the responses
Come on Brownies, give up some draft picks to the Texans and move up. I want Sammy Watkins in Houston
Those damn weasels started it and it looked planned rehersed how they kept on and surrounded lil' Dontre. Good for Hall for having his teammates back and not allow the ring of muggers to have their way with his teammate. I also, think Hall might have been protecting his QB who had no business getting in the scrap. I figured most are still with coach transcriptting first play to be run, and what we want to attack on this drive and what we will do if D gives us certain looks. Never seen a QB stray from those things at the planned change of possession (like a kick off) to run amuck like that.
Throw Camren Williams on your other list pertaining to long season. I was actually encouraged with Perry's late season improvement, though.
Maybe we'll use less of the Star with a LB with his potential cover skills in the game?
Did they ask how they made their starting QBs accurate and give their receivers a chance to catch in stride? I can't stand Manzeil but he was doing that first year of getting starter reps? We're still waiting
Nore were most any of the teams on our recent schedule. Not saying he's any star but could sit on his hands for nearly 4 years and still come in and look more comfortable throwing ball due to how many times he's thrown it in his life and maybe the venues and competition he played against in HS. Braxton has had majority of first team reps after displacing Bauserman and is a great athlete, but isn't comfortable with the forward pass STILL
He needs more reps throwing the ball that he couldn't get growing up in Dayton. No coincedence that Kenny growing up in Houston could flip it around better with half the talent. He's probably thrown tens of thousands more balls while Brax was indoors 3-4 months of the year through their youth
Representing Htown, Kenny G!!
I think Obrien has interest in Mallet as Schuab will be released
Maybe this means the Texans are after Mallet.
Sam Malone- Cheers
Cosmo Kramer-Sienfeld
Walter White- Breaking Bad
Russ Cohle- True Detective
Jax Teller- Sons of Anarchy
I agree. Samuel could end up religating Wilson to returns only
Impressive, Future Doc. Thanks for the info
Really y'all? Who gives a shit if its spring break, spring 7 on 7 football season, spring football season in pee wee leagues and spring HS football or if there's a a spring chicken or if you have a spring in your step.
Yeah yeah. It feels like spring else where, it's Spring Training time in baseball, Spring football across the country in high school and college, spring semester, high school baseball is half over down here. But yes, Sir per Farmers' Almanec, you are correct
A stacked box in my opinion is tough to run against from the shotgun handing to a stationary back. Especially without a passing threat. I wanna see Carlos slamming into defenders once he gets to run downhill. The best of Carlos may still be to come
Agree. I especially enjoy those that serve as either editors or personal assistants that have to monitor for spelling and grammatical errors in their day job and then feel the need to flex those high paid skills here.
I wanna see this Jeff Greene in live action and pads. Mega-Buck
Damn, that sucks. It's Spring
Why are they indoors for spring practice? Secrecy or bad weather?
I could see him and Bosa inside before they leave OSU. Bosa is still growing
Backup QB wont even be close unless this Collier kid is much better than expected, very early. Barrett will lock that down and may even do well enough to consider keeping him on the field more, when we want to pass efficiently. Jones has the passing skills of a kid that grew up in cold weather.
Tat Gate is forever remembered for what the players did and received, but the heinous crimes and our punishment was not extreme do to those minor infractions. It was the fact Treesel knew and worse lied about it. He made very few mistakes, but I hate to say or even remember it, but that was his biggest mistake as a Buckeye (that's my Captain Obvious statement of the day).
Wait for -ichigan's season to go down the crapper and you'll get seats affordable. Their people were giving away seats at the outhouse last year. This year their fans will dump their tickets rather than get razzed by us, during another victory