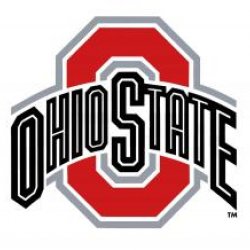 Scuba_Steve
---
Member since 04 May 2011 | Blog
Helmet Stickers: 53 | Leaderboard
Favorites
SPORTS MOMENT: Holy Buckeye!
COLLEGE FOOTBALL PLAYER: Do I really need to pick just one?
COLLEGE BASKETBALL PLAYER: Aaron Craft
NFL TEAM: Who Dey!
MLB TEAM: Cincinnati Reds
Recent Activity
First Aaron Hernandez and now this. Urban has absolutely NO CONTROL over his football program.
Can somebody please explain to me what Joey Bosa said that was so offensive & inaccurate about the hell-hole in NE Ohio? Seems pretty spot-on to me.
Sincerely,
Sam Wyche
The good news for Les Miles is that he has already had his LSU team vote on whether he should be disciplined by the NCAA for these discretions. The team decided punishment was not warranted, so Miles is a free man.
I see that Luke Fickell was quoted at the Press Conference. Can anybody confirm he was actually in attendance?

I only ask because - if I were Urban Meyer - I am not sure I would even let Luke into the football facility this week. Absolutely pathetic performance by Luke and his defense this weekend. And one that would warrant giving the headset to Withers for a week or two.
"He walks into a situation where players such as Cleary, a fifth-year senior, John Wetzel, and Ian White have a wealth of experience"
False Start, #64 on the offense. 5 yard penalty. Repeat 2nd down.
BuckeyeVet - I should've clarified my comments...I was looking at win percentages & wins SINCE 1945. In that view, they are #2 in winning percentage (behind only OU, ignoring South Alabama's 2 seasons obviously), and #3 in wins (behind OU and Texas).
I wasn't trying to misrepresent #'s - just looking at the "modern era."
http://michigan-football.com/ncaa/ncaa_1a.htm
#2 on All-Time Winning Percentage + #3 in All-Time Wins + Stadium that holds & sells-out 107,000 every week = LARGE NATIONAL BRAND.
Not sure this can even be disputed. Yes, the "PENN STATE" brand has been tarnished - but it still is Penn State.
This whole anxiety some of our fans have about how a playoff scenario will impact Ohio State always makes me laugh. I think the underlying fear is that somehow the other conferences will unite against us, and lock us out of the playoff picture. And, as the world crumbles around us, we'll be stuck playing in the MAACO Bowl on December 17th.
Jim Delaney knows it. And all the other conferences know it. And that is why the B1G can play hard-ball and waffle on what they want to do - its because the entire college football landscape has to wait for the B1G. There is no playoff and there is no bowl system without power programs and NATIONAL "BRANDS" like Ohio State, Michigan, Penn State, and Nebraska. Once the B1G adds Notre Dame in 2015, you will have 5 of the 10 biggest and most powerful programs all in the same conference (along with the likes of Alabama, Texas, USC, Oklahoma, and Tennessee).
Nick Saban: "Dammit - your 4-star high school legend pedigree doesn't cut it here in Tuscaloosa. Somebody break this kids kneecaps before I do it myself"
Graduate Asst Coach: "Yes Sir" [whack, whack, whack]
4-Star Player: [Screams of terror & excrutiating pain]
Saban: "Sorry son, looks like your football career has ended with a tragic knee injury. Accept this Medical Hardship as a thank you for your hard work over the past 2 weeks."
4-Star Player: [Vomitting & on the cusp of passing out]
Saban: "Somebody get that F*#%&@ng Oversigning Van in this damn parking lot pronto. We should have that Taylor kid from Atlanta in there...he's been tied up and gagged for months in that hot mess, and should be itching to play some football for the Crimson Tide"
This would've looked a bit better on Doss' painting...if only for the fact it is ACTUALLY a picture of Mike Doss!
Will somebody at 11W PLEASE, PLEASE, PLEASE pull some strings & get a reporter (either from 11W or anotehr Columbus-based reporter) to ask Jim Beilein the following question:
"Coach Beilein - considering you lost by 26 points today to Ohio State, how do you think you would've fared vs. Ohio? Is it fair to say you would've rather played Ohio?
I'm ashamed to say I don't get it???? What am I missing? I am assuming the idea of two long sticks (two drivers) and only one hole (cup)?
@MarkTitus...I would recognize that ugly sweater anywhere - but am embarrassed to say I didn't recognize it on you during the Illinois game. Hint - we walked into the Buckeyes bar at the same time in the heart of ACC teritory. Next time I will be prepared to recognized Buckeye royalty when I see it!
Joe Bolden's recruitment sounds a lot like OSU's recruitment of me: "Ohio State didn't recruit me at the beginning. They didn't recruit me as much towards the end either."
All that is missing is "Actually, they never recruited me" and I'd be as prepared to talk smack as Mr. Bolden.