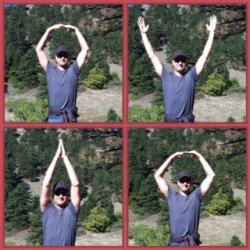 scrotieMcboogerballs
---
Chicago (via C-Bus)
Member since 06 November 2012 | Blog
Helmet Stickers: 472 | Leaderboard
Voting Record: 1096 / 25
Favorites
SPORTS MOMENT: Sneaking into Ohio Stadium and watching #1 OSU whip up on #2 scUM, 42-31 (I don't give credit for the last TD, since it was gift wrapped to scUM by the refs on a bogus PI call
COLLEGE FOOTBALL PLAYER: Ever: David Boston Now: Carlos Hyde
COLLEGE BASKETBALL PLAYER: Aaron Craft
MLB TEAM: Cincinnati Reds
SOCCER TEAM: really?
Recent Activity
That's not French, just some good ol' fashioned 'Merican...
Or blame the fact that against Purdue and MSU, our coaches were unable to draw up a play to even get a shot off.
Another similarity: Both teams lost to Louisville, although in different fashions.
I was at the OSU-Louisville game the day after the national championship. OSU was leading by 20 at halftime, inexplicably gave up the lead and lost, and no one gave a poo because we were National Champs!
Represented in that picture is essentially 50 yrs worth of hardware for Scum. Although i dont know if they have a title in the last 50 yrs (just like when i was a kid with older brothers, 'Sharing' doesnt count as 'owning' a title)
Can't wait for the Kiels call for the Hawaii game: "and Lakalaka fumbles into the hands of McMillan, and now Lakalaka is chasing and Lakalaka will not catch him. 6 points for the Buckeyes!"
I bursted out laughing when I saw Urban push his hand away. I remember seeing that live and thinking 'What the hell was that all about?'. Now I know.
Thanks for the morning laugh...I damn near spit out my coffee when I read Mich St would rather have Conner Cook and PSU would rather have Hackenberg than our gems....LOLOLOLOL!!!
Here's to 2 or 3 more titles before this group is finished with business
Thanks, but not working...ill keep checking
OK, the most important question of the day: Where the hell do I get my hands on that '12 Gauge' shirt?!?
Remember when we thought no one could ever top Kenny G as a back up?
"Hallelujah, holy shit! Where's the tylenol?"
Pretty much sums up how I feel right now
Wow, Cardale is cold-blooded. No mercy.
Well, at least I don't have to waste my time watching on Monday now that I have an idea how the game will turn out.
Just called off for Tuesday...
Anyone know the status on Dontre for the Championship Game?
It was a tongue-in-cheek comment to pretty much ask "how the hell is that dude at every game?!?"
As much as I hate seeing the guy represent our fine University, at least he makes it to all the games and cheers the Bucks on....
Great to see JT get All-American Honors after no NYC trip
I remember that game fondly...me and my family had already bought tickets for Sat and Sun of the Big Ten Tournament, and that was the Friday Game...Essentially, The Villian saved me a couple hundred bucks
Evan is becoming harder and harder to root for...I don't know much, but I do know that it usually is not a good thing to compare your trials and tribulations to Jesus...
How excited am I to have Bosa for another year?