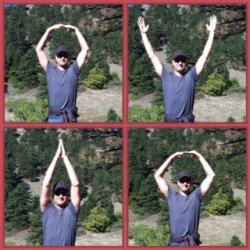 scrotieMcboogerballs
---
Chicago (via C-Bus)
Member since 06 November 2012 | Blog
Favorites
SPORTS MOMENT: Sneaking into Ohio Stadium and watching #1 OSU whip up on #2 scUM, 42-31 (I don't give credit for the last TD, since it was gift wrapped to scUM by the refs on a bogus PI call
COLLEGE FOOTBALL PLAYER: Ever: David Boston Now: Carlos Hyde
COLLEGE BASKETBALL PLAYER: Aaron Craft
MLB TEAM: Cincinnati Reds
SOCCER TEAM: really?
Recent Activity
Your to funny
I see what you did their
Wait a second...Iowa has better odds than MSU to win title? After losing to FCS school? The Ferentz mystery continues...
Thanks Ramzy. Man I love college football.
My story is similar. Growing up in Columbus, I had decided early on that I liked the Buckeyes but I loved Notre Dame. When I learned ND was coming to the Shoe, I absolutely had to be there. I was in middle school at the time, and my brother happened to be a freshman at OSU. He knew I really wanted to go, so he gifted me (read: sold for $80) his student ticket in Block O, and I joined one of his friends and decided to wear my ND gear. Bad idea. I was booed and had M&Ms thrown at me throughout the game. But that didn't deter me from having the time of my life. After Eddie had run all over the Irish and the game was final, I joined the student section in storming the field and my allegiance had been changed from "I like Ohio State" to "I bleed scarlet and gray". I guess everyone likes a winner! I will never forget that game for its excitement, but especially for what it did for me as a fan. Without that game, who knows, maybe I am still an Irish fan. Oh god.
atrocious brand of flop-happy wankball
The best way to describe Wisky. Don't think I am not clinging to this and using it every time Teddy Valentine ecstatically calls an offensive charge.
His demeanor doesn't bother me. Its his demeanor combined with the fact that he consistently gives up in games and refuses to play defense that frustrates me and I am sure a lot of other fans. If this is what Loving is (which, after 2 1/2 yrs, there is no reason to believe it is not), than I would rather see younger guys play who have the potential of actually improving the program.

I am shocked that Matta has not benched Loving yet. There were 3 plays in the first half where he literally gave up on defense and allowed the other team a layup. Happened 3 times at Indiana too. His effort is embarrassing, especially as the teams 'leader'. I think he needs to get a dose of the bench and let the young guys play.
Not all poles are meaningless
How the hell is a guy named Antoine Winfield not going to Ohio State?!
Kerry Combs due for a raise. RedBull doesn't pay for itself.
Dj, you should probably mentally prepare yourself for this:
"with the first pick of the 2016 NFL draft, the Cleveland Browns select Christian Hackenburg, Penn State University "
Only if he spent a couple hours on the jugs machine this week!
Connor Cook one of the best QB's in Big Ten History??? Urban blowing a bit of smoke
Trouble-double?! Is that a thing now?
Love the Anchorman reference, Birm!
He'll have every BIG record too...and a fair share of national records
Saw the same thing. I must've re-read it 10 times and still didn't get it.
I am not an NFL scout, but I honestly do not understand the hype for Hackenburg. His numbers are less than average for a large sample size, (39 td-27 int, 56% completion !?!?!), and he fails the eye test. But what do I know. I predict <200 passing yds and at least 2 picks.