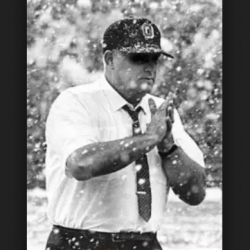 scottyp_330
from Niles, Oh
Member since 18 June 2014 | Blog
Helmet Stickers: 69 | Leaderboard
Born and raised in Niles, Ohio right outside Youngstown. Our area lives and breathes football. I been a Buckeye fan since birth like all Ohioans.
Favorites
COLLEGE FOOTBALL PLAYER: Chris Carter
COLLEGE BASKETBALL PLAYER: Jared Sullinger
NFL TEAM: Pittsburgh Steelers
NBA TEAM: Cavs
MLB TEAM: Indians
SOCCER TEAM: 'Merica
Recent Activity
Sometimes freedom of speech is overrated..
He's got that stride where he doesn't look likes running fast but then he's left everyone in his dust. Smooth operator.
This would obviously hurt our chances greatly of making that top 4.... On a positive note however, I firmly believe we are a year away from having an extremely dominant team pending good QB play. Getting JT Barrett some real experience may pay off in the long run. I'll still drink the pain away with you, but let's try to optimistic a little. I doubt Miller misses the whole season.
I'm young and I enjoy some "dub step" style music that gets your blood pumping but that was just awful..
Come on grow up. You're letting these young kids dictate too much of your attitude. You just wrote a paragraph on how they're dead to you. Just say they're dead to you lol that's sufficient enough lol but I understand all your points just think you're being a little harsh. In the end, it's always GO BUCKS!
I don't see how get a black alternative is going to make us lose tradition. Ohio State is Ohio State. The name and culture is what triggers the word tradition in most kids heads. The uniform is just keeping up with demand and the times. We have different face masks these days other than the single bar face mask, does that take away from the sport. The keyword is "alternative".
Let's stick to football talk on here because some of these comments are absurd.
No those are icy lol
Any team with black in their colors, should have an all black alternative. Period. Tell the old timers to get on board because it will without a doubt elevate our recruiting.
Any team with black in their colors, should have an all black alternative. Period. Tell the old timers to get on board because it will without a doubt elevate our recruiting.
I want a pure passer with some speed. Not an athlete who's inconsistent. I know Meyers offense is more focused on athlete at QB position. But it can get frustrated when we miss wide open throws in big games or come up short on should be TDs because the ball is thrown behind or short.
Let's think about this, the Heat have Norris Cole And Shabazz Napier signed right now. Its already been confirmed Bosh wants MAX money for a 4 year deal. He would have to take a significant pay cut along w Dwade to afford all three. Then there's 8 or 9 million MAX for other pieces. By opting out and demanding MAX, LBJ knew the Heat could not afford all 3 plus pieces needed to compete at a high level again. It was a genius way to save face and get out before he wastes another year with a declining Dwade or making chemistry with a bunch of players who haven't played together. There's no chance he ever wears another jersey other than Heat or Cavs or else his legacy would take a bigger blow. The only move that makes sense is coming home, and the fact we stopped talking to Gordon Hayward is a good sign.
Love the fact that he wants to play defense. Shows he'll be a tough receiver if that's where he happens to play; not afraid to get physical in the blocking on the outside. I like our weapons on offense though, I'm a big fan of corners with good hands. Either way, he's gonna ball out.
I live right outside Hubbard and LJ Scott is still said to be a Mich St lean.
As long as TTUN gets less and less Ohio boys, they'll be in trouble.
Our attendence will always be above par as long as we're winning. If they wanna have dollar dog games I'm sure that couldn't hurt though.
You're telling me. Cleveland kids you know are coming to cbus; Cincinnati kids like to give us anxiety attacks haha.
His nickname is Big Decision.
Is it Wednesday yet?
Hmmm good idea for an article. I'd have to say: 1) Ohio State obviously 2) Arizona State 3) Florida State 4) Tennessee 5) USC
I don't prefer any player over the other. We have so much speed and playmaking talent now it's going to be unfair to most teams on our schedule. I think if Braxton had one more year after this one with this group of players, it could of been one of the most talented teams Ohio State has ever seen.
Buford and Thomas were both much more talented IMO and both fell short. I don't see Ross getting drafted tonight. All the best to the Buckeyes, but whatever happens I wish him luck in his future.
It's not the wi-fi... it's the beer! Plain and simple. Nobody misses the game because there isn't Wi-Fi. It's because they can get drunk underage or of age at a house with their friends. You can only drink so much before the game.
I definitely see a young Donte Whitner.
Could really be Christmas in July!