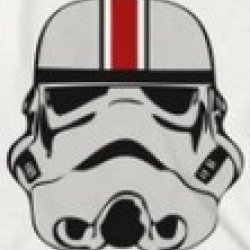 Scott K
---
Member since 31 August 2010 | Blog
Helmet Stickers: 353 | Leaderboard
Favorites
SPORTS MOMENT: Attending the 1984 Illinois game in the Shoe with my Dad a couple of weeks before my 13th birthday. Keith Byars running for 274yds and 5tds, including the legendary 67yd td when he ran out of his shoe. His 3rd td where he dove for the left pylon in the closed end of the Shoe was right into our laps. The camera man was standing right in front of us, and this play was featured on the CBS lead in to college football for years. I've never seen 1 man take over a game like that, before or since. A great team with the likes of Mike Tomzack, Chris Carter, Mike Lanese, Peper Johnson, Jim Lachey, etc. That was the day I was baptized into the religion of CFB.
COLLEGE FOOTBALL PLAYER: 80's Keith Byars & Chris Spielman/ 90's Eddie George/00's Troy Smith & Beanie Wells
NFL TEAM: Browns
NBA TEAM: Cavs
MLB TEAM: Indians
Recent Activity
332
This. Hand to Zeke and he picks up the first down.
Hopefully just a fracture with minimal ligament damage. Would be a quicker heal.
All the best JT, thanks for the incredible season.
Sad thing is if he had handed the ball off to Elliot, Zeke would have had the first down and JT wouldn't be hurt. Totally gutted...
Get well soon kid, you are a true leader of men and had a wonderful season.
Ok Cardale, you didn't come to play school. It's time to play football.
Go Bucks.
Nice AC/DC Bag reference Chris.
It was the ghost of Woody knocking that LB around that made him bobble that last "interception"
I too was screaming at the screen. Now I'm sure I'm in the doghouse with my wife...oh well.
Also, you see who missed his block that led to the fumble/interception? Wilson. Typical.
Great 2 year run Bucks. Disappointing end to both seasons.
i was also just a kid of 7, and remember clearly my mom and dad (season ticket holders since 66) both saying Woody was done.
Bring on the playoffs....where stupid fucking polls will mean nothing.
That damn game was my last until 1 in 2010 and 3 in 2012. Terrible feeling leaving the stadium.....
Can you imagine how bad the D would be without RDS?
the famous "go for 2" conversion was in the 1968 blowout, not 1961. fwiw.
schadenfreude. That is all.
Take the legs. Doubt he has much stamina either...
Damn Stan, you need to work on your leverage....
Fick started 50 consecutive games at nose guard, including his last game in the 97 Rose Bowl with a torn pec......and a multiple state champ in wrestling....don't think he has it in him eh?
Nice, Rosemary's Baby!
"Half of it was real and half of it was made up. And the half that was made up I signed 'Kirk Herbstreit of ESPN'
So THIS is why Herbie feels he has to come off as such a non-OSU homer!
What a surprise: Oregon plays a team with a D, a smash mouth football team, and gets beat. I think The Bucks do the same thing to Oregon if they play them.
It's Northern Cali bro, that ain't no tree...