Scott
---
Columbus by way of Port Clinton
Member since 11 August 2011 | Blog
Helmet Stickers: 1,334 | Leaderboard
Favorites
SPORTS MOMENT: The Catch. November 19, 2005.
NFL TEAM: Cleveland
NHL TEAM: Byrne's Pub. D-League, baby.
NBA TEAM: Cleveland
MLB TEAM: Cleveland
Recent Activity
Have you considered just going shirtless?
And 50 of those yards were the throw. Awesome.
Lord, the south stands exterior facade is so horrible. I hope the next project is making that side worthy of being a part of Ohio Stadium.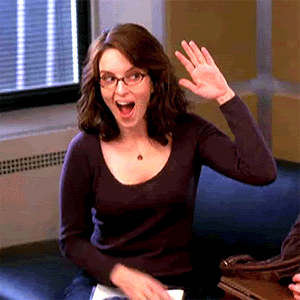 I've been curious about this, too. Late summer nights at the WHAC, more work with George Whitfield, and Urban's recent statement that Braxton is in the best shape of his life. A week ago Urban said Braxton is at 100 percent after surgery, but sore. Braxton agreed.
Chris, has there ever been discussion about upgrading the south stands facade? From the base of the concrete it looks like the south exterior was supposed to have archways like those around the rest of the stadium but, with all of the odd squares and exposed pipes and metal, it just looks incomplete.
He was a troll, but he was our troll.
Braxton did more offseason work with George Whitfield, was praised over the summer for those late-night WHAC photos, and is in the best shape of his life according to Urban. If he's been working hard all offseason, why is he being used sparingly now?
Hiding who you are sucks; it sucks even more that announcing who you are can lead to being shunned, disowned by family, harassed, and emotionally and physically assaulted.
As long as this is a reality, it will be courageous to come out no matter who you are and newsworthy if you are a "first" in your respective field.
Braxton Miller looking good in that #78 jersey.
Per the Ohio Attorney General: "Ohio does not have a statute that deals directly with price gouging, but state law bans unconscionable sales practices. That means that a practice could be considered unconscionable if the supplier knew at the time of the transaction that the price was substantially higher than the price at which similar goods or services could be readily obtained."
I'm not completely sure--and I know algae blooms can be intensified by hot weather--but the extremely cold winter may have had an impact, too. A big contributor to blooms is manure/fertilizer runoff from farmland into the Lake Erie watershed. If much of the ground was still frozen when farmers began preparing their fields this spring, less would have absorbed into the soil and more would have made it into the waterways.
It is a really difficult situation for the region; agriculture and Lake Erie tourism are two enormous industries in Northwest Ohio and, in my humble view, it looks like the success of one is operating at the detriment of the other.
I love this. Even faced with removing talent from the field and diminishing the quality of a nationally recognized commodity, he took a strong stand against whatever was going on before he got there. This is how you change cultural problems within an institution.
Usually each barber has their own sink and I can see at least four faucets in the photo. If the two basins are symmetrical, you'll probably be looking at six or seven chairs.
What is it now: five, six political comments in one thread? People used to get banned for stuff like this.
MMan, I'm not mad about anything that you said; I just don't like that you replied to the first comment five hours later and with no actual connection to it so that your comment would be viewed first. Poor form.
I wish the university would do something about the south stands facade. From the base of the concrete it looks like the south exterior was supposed to have archways like those around the rest of the stadium, but it just looks incomplete. I don't have an explanation for why it looks the way it does and would appreciate some insight if anyone knows, but I would love for the south entrance to have a finish worthy of Ohio Stadium. For now that whole side looks like an afterthought.
I'm surprised it took this many posts to reach a dynamite recommendation.
There are congressmen and congresswomen, so congressperson is just a neutral term. Either way is acceptable.
This is neat news for Cleveland. I attended the Democratic conventions in Denver (2008) and Charlotte (2012) and they were some of the most fun experiences I have ever had. For anyone that has never been, I would absolutely suggest attending the convention. And if you contact your congressperson, state senator, or state representative early on, you may even be able to get your hands on tickets to some of the speeches (although the real fun is at the after parties).
The only downside is that I assume this will lessen the chances that Columbus lands the Democratic convention. I just can't imagine both of them happening in the same state, but stranger things have happened.
Huy Dinh is not impressed.