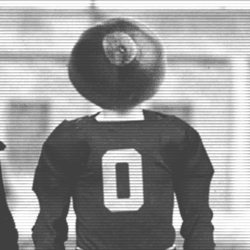 Scipio
---
Member since 31 January 2011 | Blog
Helmet Stickers: 36 | Leaderboard
Recent Activity
I vote for the entire Offensive Line
To add to Penn States woes in Ohio, I think both of the recruits they signed are no longer playing football for the Lions.
Thank you for the nice article about my hometown. I played for, and graduated from WGH ('81).
Some of my fondest memories are going to the Warren Reserve and Warren Harding games in the 70's....especially THE GAME...Warren Harding Vs. Warren Reserve, that was as close to McKinley/Massillon as anything in Ohio. One of my biggest letdowns was the shellacking WWR put on us my senior year. It still hurts to think about!
After the '70's, the best era for Harding was the 2000's under Thom McDaniels leadership. It was an exciting time for the town and badly needed.
Keep up the great work 11W!
I thoroughly enjoyed that read. Thanks for taking the time to write and research it..