ScarletNGrey01
---
Member since 02 July 2013 | Blog
Helmet Stickers: 2,664 | Leaderboard
Voting Record: 493 / 78
Recent Activity
I feel weird posting this, but Purdue at the Schott will be a challenge.
I posted before the game we should go Loyola Marymount on them ... I feel pretty good about that post given this article. I'll try not to break my arm patting myself on the back. Seriously, the best chance for the bucks IS to run and gun based on the players we have, doesn't take a Tom Herman or a Thad Matta to figure that one out.
Kenny G. was a heck of a good QB, could have started for most DI teams out there, then there was this season. The bucks have been RB U, WR U, Linebacker U, now it's become QB U.
I went to TTUN blog the other day for a couple of minutes, first time in months just for the heck of it, their lead writer was still fixated on the Mike Weber situation, had Harbaugh's tweet prominately on display and their posters were all crowing about how he put the "scum" (ironic eh?) Meyer in his place and how they were going to be in the playoffs every year for the next twenty years. It was the most pathetic, delusional bunch of crap I've ever read. Guess I'm used to being a fan of a top program and frequenting 11W where the posters are typically upbeat but realistic, have a sense of humor, and offer some reality-based analysis.
Dang, Sarah has this hydration thing down to a science!
Wish I had 1/3 of Jae'Sean Tate's energy.
Good to see Scott and Thompson playing the way we figured they would most games this season.
The crowd should start chanting "KBD, KBD, KBD!!!"
The Committee will be looking closely at how the bucks fare in this one, if they lose their chances of making it into the NIT will be severely compromised ...
I KID I KID, Go Bucks let's get this one in a big way and finish the season strong!
So true, we were statistically dominating them and the score at one point was 21 - 6. I'm sure Pawl and all the SEC homers thought the game was well in hand. To come roaring back from that deficit was freakin' amazing ... like a Norse god said ENOUGH of this mercy we have been showing you ... you will be annihilated!
I keep posting this, but how about platooning all ten players in and just have them trap and run and gun the whole time, do a Loyola Marymount and see what happens. Go down swinging!
That trick play where Spence throws the TD and Thomas gets one foot in with about an inch of green to spare ... priceless!
I've been posting this question for weeks, glad there is now an article on the subject. Good to read everyone's opinion, my concern is there ISN'T anyone that can quite fill that role, but regardless the bucks will still be loaded with talent at most every position both sides of the ball.
D'Angelo has been a treat to watch this season, hope he gets his second wind and some other players step up down the stretch and go down swinging. I still think we have a pretty deep bench and we could platoon a bit more and get the underclassmen some more playing time. Just my armchair coaching opinion LOL.
Jim Delany needs to come out with a back tracking comment in a full fledged press conference PRONTO. Our conference is coming back in football and is known as a basketball power, per a poster the other day Delany does not seems to be able to stand success and he's trying his best to snatch defeat from the jaws of victory.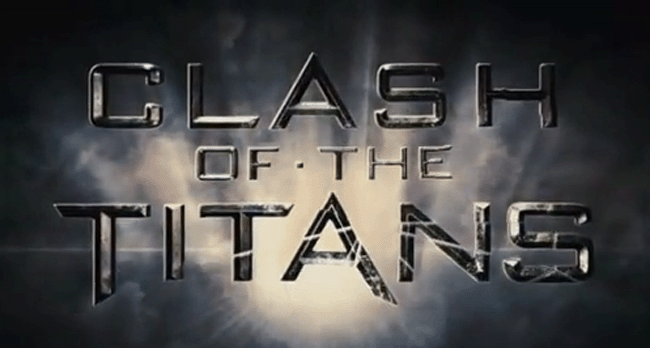 Two teams with the propensity to lose close games. Something's gotta give in this one obviously. GO BUCKS ... doesn't matter what sport have to come out smokin' against TTUN.
Looks like a stud, never wavered in his commitment, smart kid ... all the best to Jamel on and off the field. Columbus is one of the top white collar, tech cities in the country (according to Forbes, the #1) so I think Mr. Dean made a very wise decision for his short term AND long term prospects.
The Braxton Miller article du jour. I know this is one of the most fascinating college football scenarios ever, it's getting a lot of press nationally so naturally the buckeye sites (11W being the best by far of course) are going to have daily articles about this. Love the kid and rooting for him big time, never ever seen anybody juke people out of their shoes like X-Brax does when he runs, but I will believe it when I see it. Last season we were assured right up to almost the start of the season BMill was fine. He is a super stud athlete but is prone to getting hurt, and he does not go through his progressions or make decisions as well as JT or CJ. It's insane ... a two time B1G offensive player of the year, a guy WHO BROKE THE B1G ALL TIME RECORD FOR TD'S SCORED, and a kid who played three sensational games that won us the national championship and will probably have a movie made and a book written about said accomplishment. Man oh man ... just can't get my head wrapped around it.
Narrowing it down to five was not easy, but here's my list. I'm sure you'll all agree.
Really Shoemaker!? Oh the hubris ... such an arrogant, egotistical, narcissistic ... wait a second ... those five? Um, yeah, you nailed it.
Sure, because he has SEC speed ...
The Ohio State University, undisputed 2014 National Champions!!! Oh wait ... what was the topic about ... oh yeah, a high school football coach up north, sorry. Glad things worked out.
Matta inching closer and closer to having an elite team, looks like some great commits / prospects.