Scarlet_Lutefisk
---
Member since 28 July 2013 | Blog
Favorites
NFL TEAM: Toledo Maroons
NHL TEAM: Cleveland Barons
NBA TEAM: Cincinnati Royals
MLB TEAM: Columbus Solons
SOCCER TEAM: Ohio Xoggz
Recent Activity
Is it just me or is one of her nostrils much larger than the other?
According to wiki it is now apartments.
That is even more depressing.
It has a Soviet Bloc Eastern Europe charm.
Hmm first time I've heard 'snob' used as a synonym for milksop.
Sadly the same can't be said about a few 'fans' in this thread.
Because Notre Dame will never a get sideline infraction while he's roaming the area.
That is what they want you to think, but in reality they're....
I think academics would play a big part as far as the Big Ten is concerned.
That is a pretty well known factor. Believe it or not it also holds true for the SEC. Academic prestige matters to University Presidents.
Of course it's odd to follow that opening with Oklahoma & Kansas since the first is not an AAU member and the second is the school most commonly referenced as being the closest to lose membership after Nebraska. Academically they are far below the average of B1G institutions.
The powers that be at Texas have stated before that they have no interest in the SEC. Again, academic prestige matters and the Longhorn elite want to rub shoulders with the Stanford, Cal, UCLA, Washington, Northwestern, Wisconsin, Illinois & TSUNs of the world.
Wrong.
Please feel to state exactly what I said that you believe is wrong.
Baylor is a very prestigious academic university.
Let's start simple shall we? What is your definition of 'prestigious'? According to whom?
One of the best law schools in the country as well as an excellent medical school.They may not be flagship, but they are at the very least in the same breath as Vandy.
When I put collated a composite score from the various academic rankings a few years ago Vandy was #17.
Baylor clocked in at #71. Behind such powerhouses as Auburn, Texas Tech & Houston.
Baseball also factors into SEC expansion as well which Baylor and OK State both are legit programs.
There is no evidence to suggest that is true. Football pays the bills and the SEC isn't going to add to the pot by annexing Waco.
SEC will poach Baylor and/or Tx Tech, TCU and Kansas St
What in the world leads you to believe the SEC would be interested in any of those?
Previous expansion has shown the SEC to be targeting the same sorts of schools as the B1G. Flagship universities of heavily populated states that expand the footprint & upgrade the academic prestige of the conference. None of those programs meet any of those criteria.
Can't be, no one is wearing jorts.
Fleck is going to have better opportunities. I'd be very surprised if he took that job.
BYU, UC, UConn, and Houston would've been huge ...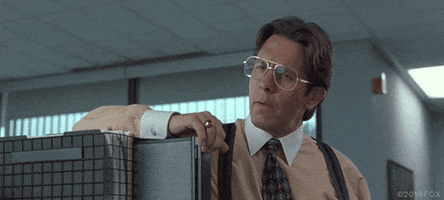 Common clay of the new west?
They are going to have a conference championship game after a full round robin schedule.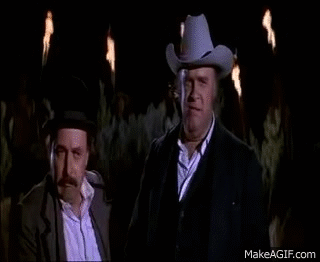 B1G - Would take Texas. Maybe Oklahoma. Possibly Kansas as a tag along.
SEC - Would take Texas and/or Oklahoma. Possibly Kansas.
PAC - Would take Texas. Possibly others (Oklahoma, Tech, OKST, Kansas) as tag alongs.
WVU would love to be in the ACC, unfortunately the ACC isn't interested.
BYU to the Pac is a non-starter. The powers that be are never going to accept a school that requires profs to be members of it's church & pay a tithe.
Doxycycline is the standard treatment for any encounter with Peppers.
Saban may be bad, but he's not Bo Ryan bad.
Was that pic taken during an interview with Finebaum?
I'm guessing you weren't at the '07 Ohio State - Illinois game.
Total number of airframes in active status (that includes active reserves) in FY15:
Total:
USAF 5,199
USA 5,117
USN/USMC 3,865
SOCOM 456
And in case anyone is wondering about other barracks tales, no the Army doesn't have more boats than the Navy either.
Sure, I can remember the whole controversy about the military overpaying for toilets.
Those 80's procurement scandals were mostly a bogeyman created by a media that didn't dig beyond the surface. The "$640 toilet seat" was actually an enclosure that covered the entire toilet system in an airplane (the P-3C). The Navy was doing a life extension on early bid Orions. The tooling for the original part had been destroyed so they had to be custom manufactured. The total cost including the new tooling equipment was then divided across the 50 or so air frames.
I can spend the next couple of years in the wrestling room learning from the best in the world?
Oh yeah, sign me up.
On another note the Bobcats just picked up a couple of strong commits with the Hagan brothers from Missouri.