Scarlet_Lutefisk
---
Member since 28 July 2013 | Blog
Helmet Stickers: 7,477 | Leaderboard
Favorites
NFL TEAM: Toledo Maroons
NHL TEAM: Cleveland Barons
NBA TEAM: Cincinnati Royals
MLB TEAM: Columbus Solons
SOCCER TEAM: Ohio Xoggz
Recent Activity
1962 Astrovan
You're not a car guy are you DJ?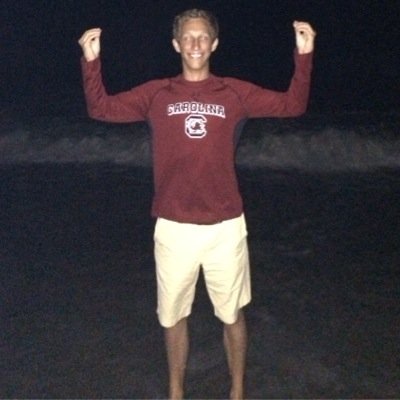 Jim was the player I modeled myself after while in HS...well as much as a 5'10" tackle can hope for. lol
Oh, you were that kid.
Massey Ferguson Fo' Life!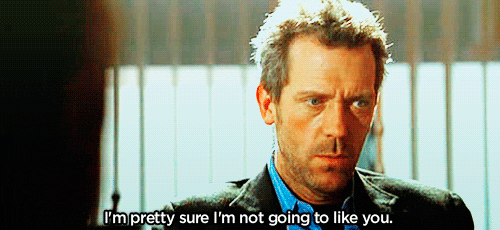 Pfft, probably didn't even bake 'em himself.
The top three are Jim Parker, John Hicks & Orlando Pace.
The greatest Ohio State offensive line was 1973.
John Hicks went #3 overall in the following draft, then Juniors Kurt Schumacher & Doug France were both selected in the 1st round the next year. Seniors Dan Scott, Jim Kregel & Junior Kurt Schumacher were also drafted.
1994 was arguably #2.
He's part of the re-wilding program in what used to be Detroit.
Ugliest state flag in the States all over your body.
Not even close to being accurate.
There's the Caliphate of South Carolina:
Alabama's flag is so awful the image won't load, it's just gives a red X.
Since Dave Brandon sold the rights, TSUN's flag is now an ad for Jägermeister:
I originally read "Charlie Ward thinks drop-back quarterbacks have been exposed".
I was sorely disappointed when I opened the link.
How many students has Brian Kelly killed to be worthy of top 5 status?
If Ohio State went 1-7 in their last eight games, Big Nut would self-immolate himself in protest in front of Ohio State's rotunda.
You know that might actually be worth...
Nevermind...he'd just be replaced by Evanston Cat.
This would mean that Appalachian State could never again win in Ann Arbor (whore).
QB
Drew Brees
RB
Eddie George
Ron Dayne
WR
Bobby Engram
David Boston
Charles Rogers
TE
Dallas Clark
OL
Orlando Pace
Aaron Gibson
Joe Thomas
Ben Hamilton
Greg Eslinger
DE
LaMarr Woodley
Whitney Mercilus
J.J. Watt
DT
Dan Wilkinson
Michael Haynes
Jared Odrick
LB
A.J. Hawk
Pat Fitzgerald
Dana Howard
Paul Posluszny
DB
Mike Doss
Charles Woodson
Antoine Winfield
Shawn Springs
Darqueze Dennard
Kicker
Mike Nugent
Punter
B.J. Sander
Kick Return
Teddy Ginn Jr.
Tim Dwight
Coach
Jim Tressel
I touched on it a bit when I mentioned Novorossiysk & Tartas. Back in the late 90's when there was a belief that the Ukraine would never extend the lease at Sevastopol, plans were made to expand Novorossiysk to the point where it could handle the entire Black Sea fleet. Work was started about a decade ago (04-05 range) and the heavy lifting (dredging the bay & expanding pier/dock space) was completed last year. The main work that remains is primarily land side infrastructure (fuel & ammunition storage etc). It was scheduled to be completed by 2017 (the end date of the original lease) but all construction was stopped after the invasion/liberation/civil war in the Ukraine.
From a practical standpoint the Russian Navy doesn't need Sevastopol as Novorossiysk is capable of handling the entire Black Sea fleet.
Tartus is in it's own way even more important as it provides direct access to the Med without needing to transit the Bosphorus. Russia started investing heavily in expansion of the facilities there back in 08 with the goal of it being their primary Naval base in the Med.
Home attendance:
Kentucky 59,472
Louisville 52,914
You're making a pretty big leap in logic trying to grind an ax.
Attrition happens. Most years 1-3 spots will open up between the first game & national signing day. Injuries, early NFL entries, transfers due to the depth chart etc all occur regularly.
Assuming that the final number signed will reflect that reality is a very long way from 'embracing' over-signing.
Why does the D have a nose?
Curt, is your nickname "Nada"?
From the Russian perspective it's a real issue, it just tends to get oversold. It's one of those areas where the Russians tend to be a bit paranoid. Encroachment from Europe is another (can you say 'Ukraine's attempts to join NATO'?).
No team is going to voluntarily give up P5 money and conferences aren't going to kick out long standing members.
4x64 is just a dream of internet commentators. The Big 12 & Pac aren't secretly thinking "We've got to get to 16 so everything is perfectly even!".
The 'separatists' were reported to have captured 9k37 Buk (SA-11) at the end of June and a launch vehicle was photographed by an AP reporter in the area of the shoot down the day before. They also bragged about shooting down another Ukrainian aircraft before deleting the claim after the story broke that it was a civilian 777.
While Russia does indeed suffer some geographic issues regarding sea access that most major nations don't face, Sevastopol is not it's only ice-free port. It's not even Russia's only port on the Black Sea. There is Novorossiysk & Taman was being expanded before the de facto annexation of Crimea.
Murmansk & Baltiysk (Kaliningrad) are also major ice free ports and there are a number of smaller ones which could easily be expanded.