Scarlet_Lutefisk
---
Member since 28 July 2013 | Blog
Helmet Stickers: 7,733 | Leaderboard
Favorites
NFL TEAM: Toledo Maroons
NHL TEAM: Cleveland Barons
NBA TEAM: Cincinnati Royals
MLB TEAM: Columbus Solons
SOCCER TEAM: Ohio Xoggz
Recent Activity
Shut it down, science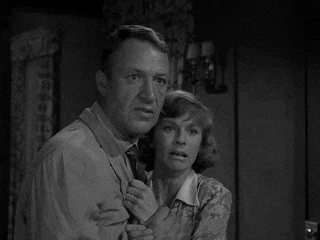 Ironically the scientists appear to have made mouse lutefisk.
The cool thing is that your the link you spammed doesn't even discuss the WRs.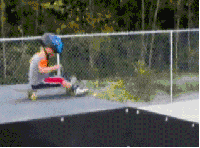 How does one load more ammo into their hands?
They're now owned by the same company & have started sharing a few menu items but for the most part they're still pretty different.
The Portland LGBT community will be up in arms in 3, 2, 1....
Why waste the keystrokes to say you didn't read something because it was too long? Pointless
The battle against fatuousness is never pointless.
You can't reverse the growth he's already exhibited but you can get his pituitary back under control & keep him from adding another foot or more. If things continue unchecked it's very possible he won't live long enough to have that shot at the NBA.
So you believe that Winston's performance best exhibited the pursuit of excellence with integrity?
Agreed. Hopefully someone will help his family get access to a doctor who specializes in growth disorders so they can get him treatment to slow down or stop his growth.
The common Florida grey squirrel:
Back off man
Fear The Tree!
Then he'd just grow taller.
If you think to yourself...
I really wish it was still socially acceptable to wear brimmed hats in public, like in the article picture.
...you might be a hipster.
Seriously though, real hats have been making a come back in certain circles.
I think you totally missed the point.

in the OP, I say its FREE because to have expectations for quality and being rude about it is absolutely ridiculous. Having issue with DJ because he isn't up to your standards on a FREE site that you clicked on is the fault of the visitor. Not the fault of the author.
And seriously, Ohio State games aren't free
I didn't miss your point, I disagree with it.
Ohio State games (on over the air broadcasts) are every bit as free as this website...which is to say neither is free at all. Whenever you, your parents or your grandparents were watching Walter Cronkite on CBS in the days before cable they were paying just as much to listen to his pontifications as you are to read DJs. Eleven Warriors utilizes the exact same business model as the days of network television. Just because you aren't paying the bills, doesn't mean there aren't bills (and paychecks) being paid. 11W is no more free than CBS was.
Ultimately my biggest problem with your argument is that it is more dismissive of DJ and his contributions than the harshest critic could ever be. What it comes down to is that you are saying his work is beneath criticism because it offers little or no value.
Granted, I had a blog before it was called a blog — RIP The-Rooster dot com —
I hear it was the most electrifying site on the internet.
That would rob it of it's hillbilly charm.
I always just get it confused with Marysville.
FUCKING FREE BLOG SITE
You keep screaming that as if it means something.
D.J. is an employee of Eleven Warriors LLC.
When your wife/child/creepy neighbor sitting on your couch makes a critical comment while watching an Ohio State game on ABC do you jump up and start ranting "FREE TV! IT'S FREE TV!" ?
Eleven Warriors isn't a couple of dudes talking about their day on a homemade WordPress/Blogger site. It's a for profit company that supports itself through advertising sales and DJ is a professional writing for a paycheck. He's not providing his time for free out of the goodness of his heart.
If DJ's writing generates controversy then he's doing his job correctly. Getting under people's skin & creating debate is a hell of a lot better than the alternatives.
Well now we know the identity of one of DJs sock puppets.
This is why I am in strong support of the death penalty for everyone involved with PSU.
Doesn't look wide enough, does it? With Urbz and "other guy", it is a 1+1 with aisle; the Falcon is 2+1 throughout.
Imagine Braxton & Heuerman sitting in the seats at the table. Everything behind them matches up perfectly.
Are you trying to create the worst scenario possible?