Scarlet_Lutefisk
---
Member since 28 July 2013 | Blog
Helmet Stickers: 8,614 | Leaderboard
Favorites
NFL TEAM: Toledo Maroons
NHL TEAM: Cleveland Barons
NBA TEAM: Cincinnati Royals
MLB TEAM: Columbus Solons
SOCCER TEAM: Ohio Xoggz
Recent Activity
When all else fails...deflect, deflect, deflect.
It worked in Happy Valley...
So much for the 'it's about player safety' meme.
Oh stop it Fido, it's clearly part of conspiracy by Democrats.
M Man thank you for once again ignoring board policy in order to bloviate about politics.
Yes because it would be preferable for the University to adopt a policy of actively screwing kids over. That's what we want Ohio State to be.
What leads you to that conclusion?
The only game over to ever exceed 115K at Michigan Stadium was against Notre Dame last year. None of the top 10 games in attendance featured PSU. Why would this year featuring two teams far below their historical norm suddenly break the attendance record?
If I were to bet, I would put my money on the attendance at The Game (in Ohio Stadium) being higher than at the TSUN-PSU match-up in a couple of weeks.
The season is still really young, J.T. has a lot more game to play, but already I'm getting a little antsy.
The upcoming schedule says Maryland not 2015 QB battle.
To be fair, wouldn't you pay to prevent him from coaching your team?
Remaining home schedules:
TSUN: PSU, Indiana & Maryland
Ohio State: Rutgers, Illinois, Indiana & TSUN
In the pic he's wearing a Gator golf shirt.
Weis was the OC at Florida in 2011 under Muschamp before taking the Kansas job.
What did you do to earn that?
I also have about seven numbers in my phone, and I don't know to which gents they belong.
How many of them are pizza delivery places?
Number of plays rather than total yards?
Edit: Nope, that would have been 34%.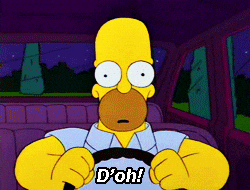 In all honesty it was terrible form for a hip toss. If he'd stepped across & sunk his hips properly there would have been no need to muscle it like he did.
That still doesn't take away from how much fun it was to watch.
We also have to worry about $EC bagmen showing up on Condi's and Hayden's and Alvarez', and the other committee members doorstep.
No, we don't.
How about we not stoop to PSU fan level crazy?
Ann Arbor girls just get uglier & uglier.
Umm, Stefon Diggs next week.
You don't have an accurate definition of excessive force.
Schlegel used no more force than was necesary to stop the idiot. If he had pummeled the guy after the take-down then you'd have an argument.
Who in the hell says "Cinti"?
Franklin is lobbying for a mural of himself surrounded by assistant coaches' wives.
...and I thought I was a cynic.