Scarlet_Lutefisk
---
Member since 28 July 2013 | Blog
Favorites
NFL TEAM: Toledo Maroons
NHL TEAM: Cleveland Barons
NBA TEAM: Cincinnati Royals
MLB TEAM: Columbus Solons
SOCCER TEAM: Ohio Xoggz
Recent Activity
On the 18th of December it chanced that a good, honest yeoman of Uri, by name Wilhelm Tell, who was a member of the Rütli-league, passed several times by the hat on the pole in Altorf without obeying the governor's Order to bare his head and bow. He was therefore brought before Gessler for punishment. Now Tell was a fine marksman with the crossbow, and had handsome children whom he loved.

These the governor sent for, and picking out a boy of six years, commanded Tell to hit with his arrow an apple placed on the boy's head, threatening him with loss of his life in case of refusal. On Tell's declaring that he would rather die than shoot, Gessler told him that he must shoot or both the boy and himself die. Under this cruel compulsion Tell, praying to God for protection, shot' and succeeded. The governor was amazed at Tell's boldness and skill, but wondered also why Tell had placed a second arrow in readiness. To Gessler's inquiry about this Tell gave only evasive answer, until the governor assured him of his life in any event. On his then declaring that if he had hit his child with the first arrow, he would with the second have taken the governor's life, Gessler had him seized, bound, and placed in the boat with himself to be taken across the lake for lifelong imprisonment in the dungeon of Küssnacht. Tell's weapons Gessler also caused to be brought into the boat, that he might keep them for himself. When now they were out on the lake a fearfull storm arose and was near destroying the boat and all it carried. But one of the men told Gessler that Tell was a skillful oarsman and sailor and familiar. with the lake. To Gessler's inquiry whether Tell believed he could help them out of this danger, Tell answered that with God's help he could, whereupon Gessler ordered him to be unbound and to save them. But Tell, watching his opportunity, soon seized his weapons and leaped ashore upon a projecting ledge of rock, thrusting the boat behind him out upon the tossing waves. Gessler and his men barely escaped with their lives, and landing set out on their way towards Küssnacht. Meanwhile Tell had hastened to place himself in ambush by a narrow defile of the way near Küssnacht, and here he shot Gessler through with an arrow so that the tyrant fell from his horse and died.
Outlander!
Outlander!
We have your woman!
If you are concerned about someone reading your tweets, then don't allow people you don't know to have access to them.
Remember the Iowa law prof who threatened to file a discrimination suit against the University over the visitor's locker rooms being painted pink?
They never should have messed with Earle.
I'm trying to picture her reaction to the reception when I got off the bus on Parris Island.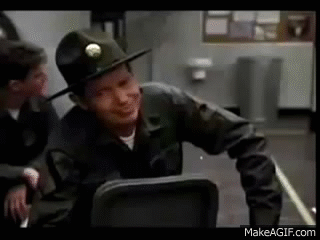 The term useful idiot comes to mind.
How do we know it isn't Chris Webber?
How exactly does my post infer that I'm taking it personally? I suggest that you might be projecting a bit being as this is a thread you started and have in excess of 20 additional posts following up.
There is research that suggests there is a strong connection between successful athletics & increased interest in a University from applicants. That is inarguable. If Ohio State had not invested in the football program in the 1920's would it be the same school today? Would it be closer to Ohio U?
Those are very real questions that are difficult to answer. Taking a single data point of context (the number of applicants that are turned away over the past few years) does nothing to answer those questions. If you want people to take your assertions more seriously, then the burden lies upon you to provide evidence that supports your position.
It's probably worth noting that the publicly funded University you are referring to receives less than 10% of it's budget from said public.
As 992 alluded, data is the only thing that matters.
Google the "Flutie effect".
My problem with compensation such as this is that it is directly is taking money away from the University. Yes, I'm sure Iowa football is self-funding, but I doubt their entire athletic department is.
Iowa Athletic Department
Year Revenue - Expenses
2015 $105,969,545 - $109,214,651
2014 $105,958,954 - $102,278,847
2013 $107,153,782 - $106,969,227
2012 $97,902,974 - $104,658,746
2011 $93,353,561 - $88,057,486
That is the most horrible crash video ever.
The B-52 going down at Fairchild in the mid 90's is really bad, but the ones that hit me hardest are the crashes at air shows that entered the crowd. The Reno crash a few years ago, the Ukrainian SU-27 ... but the worst was the Italian air display team at Ramstein in 88. :(
The hair combined with the Corky & Lenny's tee make me suspect that young man is not Catholic.
And yes the correct answer to the original question is Wilt Chamberlain.
If you're not familiar with this bowl, it is a match-up in Mobile, Alabama between the Sun Belt and the MAC.
Sounds like they've found the perfect match as a sponsor.
He has my 2016 vote.
Unfortunately I'm not joking.
I guess I don't understand why them? You want the east coast TV sets, add Syracuse and Boston College and lock up the east coast.
BC isn't the most popular school in it's home town & Syracuse is 4 hours away from NYC (State College is closer). Both are also small private schools with minimal following.
The Big Ten is primarily made up of state flagships. Maryland & Rutgers fit that profile far better than the aforementioned.
Penn State and Virginia Tech will always own the NOVA/DC/ Maryland area. Neither will ever become a real power in football because they are in the East division.
Considering nobody in the region followed VPI before Beamer started cranking out 10 win seasons in the mid-90's I find it unlikely that the school will 'always' own the area. Having lived there UM has a strong following in Maryland/DC.
The Big East died and I feel like at this point the Big12 is next. The Pac12 will be the Pac14 soon, and I wouldn't be shocked if Texas and Oklahoma get the invite sooner than later.
Oklahoma tried to join the Pac and was turned down. After the last round when Texas almost made the jump the powers that be publicly stated that their future lies 'to the east'.
I know the ship sailed, but I feel like we should have gotten Notre Dame when we had the chance.
The mid 1920's?
If they were able to do that and get Kansas for hoops the conference would be in a better place I think
So your beef with perennial football doormats is negotiable (leaving aside for a moment that Maryland has won more ACC football championships than any school not named FSU or Clemson).
Per the vote earlier this year they can have a championship game with 10 if they wish.
For 'yotes you're usually looking at something in the .22 to 6mm class. Something with a lots of velocity with little drop & that provides fast follow-up shots.
.22-250 & .220 Swift are usually recommended as the top of the list but just about anything in that range will work great (.243, .22 Creedmore, 6x45, 6.5 Grendel etc).
An AR in .223 might be the king for taking 'yotes. It's an effective round with lots of good ammunition available (if you don't reload) combined with a platform that has more options than anything else out there.
Bigger rounds (going into .30 & 7mm calibers) will certainly work but they tend to be overkill for coyotes. Remember we're talking about an animal that is on average less than 40 lbs.