Scarlet_Lutefisk
---
Member since 28 July 2013 | Blog
Helmet Stickers: 11,476 | Leaderboard
Voting Record: 12958 / 1989
Favorites
NFL TEAM: Toledo Maroons
NHL TEAM: Cleveland Barons
NBA TEAM: Cincinnati Royals
MLB TEAM: Columbus Solons
SOCCER TEAM: Ohio Xoggz
Recent Activity
Thanks for the update Mohammed...err "M".
...Dirty Mike Locksley...
Oh good lord.
Dolph was fluent in English. He got his chemistry degree in the US during the mid 70's.
I also have a thing for Kirsty MacColl (who sang the original version). 'There's A Guy Works Down The Chip Shop Swears He's Elvis' is a blast and she also happened to sing on the greatest Christmas song EVER.
So like when she was 16?
Perv.
What do Rutgers fans have to do with it?
The administration leaned on the DOJ to force the kid out.
Thank you for taking the time to tell us how much you don't care.
I'm looking forward to your 2018 thread about where you can find a Gibson jersey.
I think we all know who is the real drama queen in this thread.
There are times when I wish we could upvote articles.
Was it the dandruff snow art?
My vote is Eichenberg.
My money is on Ferns.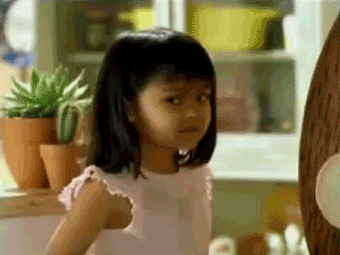 Sloopy wears a red, red dress...
+100
There's a much better video on YouTube, but don't want to offend the puritans so...
With Braxton coming back & the development of Barret and the commitments of Burrow and Gibson there won't be any PT for him at tOSU.
I wonder how many people were saying something along those lines in regards to Cardale a few months back.
James Patrick Stuart = Urban
Gary Cole = Saban
Dirty play. Negative recruiting against Ohio State. Risking Gholston's health. Non-existent academic standards for players. Trashy fans. Never ending excuses & conspiracy theories from the fan base.
I have no love for the East Lansing school for the learning disabled, it's fans or it's current coaching staff (to be fair a large portion of the last point has moved to Pittsburgh).
8 of the last 10 games also happened to be played in LA.

LOL. Okay....in Arizona....in the desert....far from any rivers! And it's still up for sale!
Well, we know someone didn't Spring Break at Havasu.
The USN&WR aren't held in the highest regard. There are a number of other rankings that use better metrics.
Hooking up words and phrases and clauses In complex sentences like: "In the mornings, when I am usually wide awake, I love to take a walk through the gardens and down by the lake, where I often see a duck and a drake, and I wonder as I walk by just what they'd say if they could speak, although I know that's an absurd thought."
Especially when said person went to a school that has a lower academic rep than every school in the B1G not named Nebraska.
Of course not, nor is it relevant to the post I was responding to.