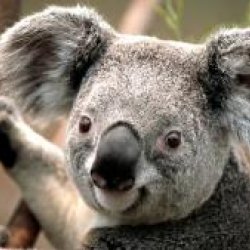 ScarletGray43157
Thurston, Ohio (via Columbus, Ohio )
Member since 05 May 2013 | Blog
Helmet Stickers: 667 | Leaderboard
Favorites
NFL TEAM: Cleveland Browns
MLB TEAM: Cincinnati Reds
Recent Activity
Upvote for the first part of your post.
Really painful to watch basketball that is as ugly as that game was. Still, glad for them to get a win in the home finale with a chance for a first round bye in the B1G tourney. Honestly, Amir Williams makes me sometimes wistful for the days of Bill Robinson.
Head a little bit west on Lane Avenue to the edge of Upper Arlington at 1350 West Lane and stop at Tommy's Pizza. If you don't want to go that far west on Lane, Tommy's has a smaller location at 174 West Lane on campus. Get the pizza. Excellent crust, very unique.
Bell has tremendous potential. Sometimes injury rehab results in a stronger body, and the knowledge of how to minimize the chances of a future injury. This young man is a potential difference maker on the field. I am really pulling for a complete recovery as soon as is best.
A GA is pretty much an unpaid position, I think. Minimum NFL salary would be a lot more.
I do agree that Kenny G. could be a coaching star.
Why anyone would downvote that post, I have no idea...
Hard to say what his straight-line 40 speed is by looking at these highlights but he has an above-average burst and changes direction well and knows how to use his blockers,
Good physical strength and excellent balance as well.
A guy I knew who played at Penn State told some first-person stories about how Paterno was competitive and basically a mean SOB who wanted his players competing every rep in practice and in games. McQueary could have sold the competitive thing to Paterno at the time, based on what I've been told about Paterno's personality. Circumstantially, it looks like McQueary was working to get that 20-point spread covered though.
Agreed on all points. Add to that ADV has apparently lost his confidence as well.
Schedulers should put away the cupcakes and mix in some meat in the non-conference schedule. Some losses early? Maybe. Worth it later during the B1G? Absolutely.
Bucks cannot shoot the ball. A decent zone defense will shut them down every time. Have to play defense like mad to have a shot at a win.
It is part of College Basketball. It has happened at Ohio State too. There was a video on another thread at this site that I saw last night that showed it happening after the game where Matt Sylvester and OSU knocked off Illinois when they were #1.
My question exactly. It would not be Skull Session without SJA, but where else could Skull Session be held? The team won't walk from the Blackwell to the Covelli Arena on Ackerman Road and back to The Shoe if the Skull Session is there, although shutting down Olentangy River Road and the Lane Avenue bridge for the band to march from a Covelli Arena Skull Session to The Shoe would be an epic new tradition.
A bowl win reflects a longer than normal preparation time. It reflects the entire coaching staff and entire team. Yes, bowl wins are needed for a career to be able to be considered great.
Out-Freaking-Standing One Bad Buckeye.
The key words in your post are "in the past year". Fitness is a long-term thing, a lifetime thing, and in my experience is best measured in yearly increments. Props to you for saving lots of money by not using supplements.
A Zanesville native, just like Fred Taylor. (Mark Dantonio is a Zanesville native as well).
If I recall correctly, Ty had a brother who was also a fair tennis player. I wish him and the Tennis Buckeyes much continued success.
I would be in favor of a pre-paid credit card that is issued by the school in question. Put the stipend and whatever other compensation into a monthly deposit, and tie that to achievement standards in both the athlete's sport (games and off-season and preseason work) and their academics, with better results = better compensation. The school gets a copy of the credit card statement to verify compliance. No ATM function (no cash withdrawals) so there is a record of all transactions.
Wisconsin wins versus Indiana.
The NCAA is a Control Freak. On steroids.
What are his personal stats? Height, weight? Shooting percentages, assist-to-turnover ratio?
As a team they have an odd and baffling chemistry. Matta is a known quantity as a coach, but this group of players are an enigma when it comes to focus and intensity. The ability and talent are clearly there, though.
I almost feel like this post is off topic, but does Roby really have a chance to run the fastest 40 time?
Turner was averaging a career-high 17.4 points, 6.0 rebounds and 3.7 assists at the time of the trade. He is at 43% shooting overall and 29% from 3-point range. On a better team like the Pacers these numbers may go up since Turner won't be as much of a focus for the defense because there is more talent on the Pacers to guard, and Evan will likely come off the bench for Indiana. Could be a boost to Turner's career in the long run.
He has got some moves and good speed and runs with good balance. Stepping back and taking negative yardage and getting positive out of it is harder to do in college than high school.
At least two different helmet colors and several different jersey and pants combinations. Is that Phil Knight's high school?