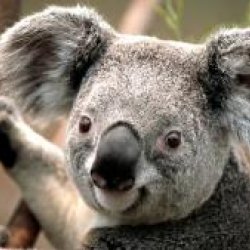 ScarletGray43157
Thurston, Ohio (via Columbus, Ohio )
Member since 05 May 2013 | Blog
Helmet Stickers: 693 | Leaderboard
Favorites
NFL TEAM: Cleveland Browns
MLB TEAM: Cincinnati Reds
Recent Activity
Perfect example of an incendiary question.
"Meyer called student apperception day "awesome." He said not many schools could pull off an event of that caliber."
I admit I had to look up the meaning of "apperception". Is that really what it was called? I thought it was student appreciation day. Wait...autocomplete...what???
Needs to work on his hands? Is that the new model for OSU big men? I'm sorry everyone, but I'm wait and see on this one.
Interesting that Craft was compared to Wooden. If he wasn't going to be a doctor, I'm sure he would likely be an outstanding coach.
I put top 10. Thad does some things that are really above average. His teams usually get better as the season goes on, and before this year I would have said that they always get better as the season goes on.
It is shocking that Harding is a 12 seed.
An upvote for the first-timer. Welcome!
In a sort-of OT note, it is delightful that TTUN choked on their potential #1 seed chance in the B1G tournament final. Lolz.
They would have been vulnerable as a #1 seed, IMHO, to that 1st round upset that has never happened. Which also would have been sweet.
I agree as well. Hoping for a #6 seed.
If Michigan does get a #1 seed they may be the most vulnerable #1 in recent memory.
That is an astute observation. As fragile as OSU is in regard to scoring from anywhere (even the foul line), if an opponent throws their rhythm off it will be difficult to win. Shutting down the opponent on defense, every time, is a must to have a shot at winning.
So if Michigan wins today they get a #1 seed. OSU should have beaten Michigan on Saturday. For some reason that gives me hope, IF ONLY the Bucks can find consistency in the tournament.
I watched him play a lot as a Tiger. They won the state title his senior year. The best offer he had was OU until UM came calling late, very late; he never went to OU at all. OSU did not offer. To be fair, he didn't have a B1G body in HS, although he was the best ball handler I ever saw in person.
That's just it...Only Cleveland would.
You win the Internet today.
Maybe the double-bird shouldn't have happened, but he stood up for his team. To paraphrase the Coach in the movie "Hometown Legend" : "I do not believe that fighting makes you a man, but there is no doubt that not standing up for your team makes you a coward". No question where his heart is, and that is how I will remember Marcus Hall.
Upvote for the first part of your post.
Really painful to watch basketball that is as ugly as that game was. Still, glad for them to get a win in the home finale with a chance for a first round bye in the B1G tourney. Honestly, Amir Williams makes me sometimes wistful for the days of Bill Robinson.
Head a little bit west on Lane Avenue to the edge of Upper Arlington at 1350 West Lane and stop at Tommy's Pizza. If you don't want to go that far west on Lane, Tommy's has a smaller location at 174 West Lane on campus. Get the pizza. Excellent crust, very unique.
Bell has tremendous potential. Sometimes injury rehab results in a stronger body, and the knowledge of how to minimize the chances of a future injury. This young man is a potential difference maker on the field. I am really pulling for a complete recovery as soon as is best.
A GA is pretty much an unpaid position, I think. Minimum NFL salary would be a lot more.
I do agree that Kenny G. could be a coaching star.
Why anyone would downvote that post, I have no idea...
Hard to say what his straight-line 40 speed is by looking at these highlights but he has an above-average burst and changes direction well and knows how to use his blockers,
Good physical strength and excellent balance as well.
A guy I knew who played at Penn State told some first-person stories about how Paterno was competitive and basically a mean SOB who wanted his players competing every rep in practice and in games. McQueary could have sold the competitive thing to Paterno at the time, based on what I've been told about Paterno's personality. Circumstantially, it looks like McQueary was working to get that 20-point spread covered though.
Agreed on all points. Add to that ADV has apparently lost his confidence as well.