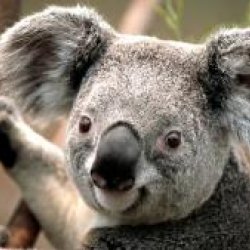 ScarletGray43157
Thurston, Ohio (via Columbus, Ohio )
Member since 05 May 2013 | Blog
Helmet Stickers: 727 | Leaderboard
Favorites
NFL TEAM: Cleveland Browns
MLB TEAM: Cincinnati Reds
Recent Activity
Offense puts butts in the seats.
Defense wins championships.
1975 Brutus looks like he is sporting an expression that is similar to one of W. W. Hayes' expressions. It is also similar to one of Neutron Man's expressions.
Just sayin'....
The 2006 game was the only one where my late father and one of my sons, along with me, watched The Game together. For that reason, it will always be my #1 memory of The Game.
Pace is every bit as mobile as Pryor. Anyone who ever saw him play high school basketball could testify. I think his goal kicks would go into the opponent's net.
Good for D. Russell.
Don't forget about my Picktown Boy Jae'Sean Tate. He won't stay on the bench for long once he gets to play. You can mark it down.
I was in 12C. One of those games you never forget. Number 27 was as good as anyone who ever wore the S&G.
Marijuana, alcohol, and even tobacco all have medicinal properties when used in that way i.e. for medicinal purposes. Most often these are used by people to self-medicate instead which in the long run is not conducive to a constructive outcome of their use. If the emotional level involved whenever these things are debated is taken into account, it is clear that there may be a lot of self-medication going on. Not passing judgement, just sayin'...
Even under the sweater Eddie still is rockin' some mean looking pythons. Athletes like him don't come along every day. I don't recall any late night headlines from Eddie, just taking care of business when it was time to take care of business. Coach Cooper used to talk about him being the hardest worker on the team. Heisman Trophy his Senior year and then, his first two years in the NFL he was Rookie of the Year and then League MVP in his second year. Oh, and he ran downhill and could run away from the defense as well. If he approaches the job of husband and father like he did football, I believe he must be deserving of this honor. One of the best to ever wear the S&G.
Meyer graduated from the University of Cincinnati. Just sayin'...
He really makes it look easy.
What has their won-loss record been since he has been there? I know not much about that league at all. Any recent state champs or playoff runs from anyone in the league?
No wonder the court system is backlogged.
LOLZ about the Ball State thing.
I feel confident about this game at this point in time.
By the way, who answered "little to none"? What OSU fan ever feels that way about any game???
My gut feeling is that Braxton Miller will not be an NFL quarterback. I could be wrong about that and would be glad for him if I was. If he never makes it in the NFL it will not change the good things that he has done at Ohio State.
This player would be a perfect fit in the UFM offense. It sounds like he has had a couple of years of work on character and responsibility as well as football.
Penn State is on the rebound with Franklin. They went through such a nightmare and now there is a glimmer of hope, and so everyone is rushing to put the recent past behind them. Franklin may do well or he may not, but rebound romances are like that. We will see what happens this fall, and more significantly over the next three or four years.
Student Loans. The gift that keeps on giving.
As the Rule of Law breaks down, and we are seeing the Rule of Law beak down at all levels of government in the United States, there will be more and more cases of abuse of citizens by government authorities. This is an example of that. Expect to see it happen more often going forward. Unfortunately.
Perfect example of an incendiary question.
"Meyer called student apperception day "awesome." He said not many schools could pull off an event of that caliber."
I admit I had to look up the meaning of "apperception". Is that really what it was called? I thought it was student appreciation day. Wait...autocomplete...what???
Needs to work on his hands? Is that the new model for OSU big men? I'm sorry everyone, but I'm wait and see on this one.
Interesting that Craft was compared to Wooden. If he wasn't going to be a doctor, I'm sure he would likely be an outstanding coach.
I put top 10. Thad does some things that are really above average. His teams usually get better as the season goes on, and before this year I would have said that they always get better as the season goes on.