Scarlet_Buckeye
---
Irvine, CA (via Toledo, OH)
Member since 29 November 2011 | Blog
Helmet Stickers: 878 | Leaderboard
Favorites
SPORTS MOMENT: "Holy Buckeye"
COLLEGE FOOTBALL PLAYER: Ted Ginn, Jr.
COLLEGE BASKETBALL PLAYER: Aaron Craft
NFL TEAM: Cleveland Browns
NHL TEAM: Pittsburgh Penguins
NBA TEAM: Cleveland Cavaliers
MLB TEAM: Cleveland Indians
SOCCER TEAM: FC Barcelona
Recent Activity
This site is the greatest. That is all.
First thing that jumps out to me is... this is a YOUNG team.
Also, if Schutt is really that close to Bennett, then I think I'd rather see DE Bosa, DT Schutt, DT Bennett, DE Washington (bring Miller off the bench)
While this is cool... I was hoping for something with a Destroyer or aircraft carrier ship :-(
I feel like that would have been more pertinent than a dark alleyway (unless I'm missing something).
LOVE those unis. While the helmets are nice, I agree with Bucksfan that last year's Navy helmets were better.
I know it's cold, but it's cold in the NFL too.
That part really spoke volumes to me.
This is why Gibson needs to get on border (make his announcement known already) and start leading the recruitment of some of these big wide receivers. While I want Kirk... I feel it's vital to land a stud tall receiver. We already have Wilson (5'10), Samuel (5'11), Johnnie Dixon (5'11), Paris Campbell (6'0... no way), Noah Brown (6'1), James Clark (5'10), Terry McLaurin (6'0).
This team is starved for a 6'4, 6'5 standout wide receiver. Heck... I'll settle even for a 6'3 receiver at this point.
OSU needs to offer Dredrick Snelson. I was quite impressed.
This is actually fantastic news. Uncle Vern and Gary Danielson are the best in the business, IMO.
Love the repping of/for Toledo!
Not surprised at all. As soon as we lost Mike, I called this. People said the two kids were different, but as soon as Mike was out of here, Mickey didn't stand a chance at coming here. In my opinion, this one is a BIGGER loss tho than Mike. I watched both kids film, and In my opinion... Mickey was MUCH better at his sport than Mike (and Mike was pretty dang good at his). Really sad about this one, but again saw this coming from over a year away.
Why say "some sites" and then say "I won't name the site" ?! If you're going to further spread a rumor, then at least have the decency to cite where you're getting your rumor from. Otherwise... you're just spreading hogwash.
Did MSU return 4/5 starting OL? Break in a new guy after losing their all-world everything QB? Lose arguably one of the top 2-3 RB's in the country?
Point is... to compare last year's MSU team to this year's OSU team is apples-and-asparagus.
Heuerman for sure.
Likely Decker
Bennett for sure
Likely Doran Grant
Wouldnt be surprised one bit to see Braxton receive like an honorary captaincy
It just irks me how everyone has to "be the next Johnny Football" or have a nickname. Why can't we let JT Barrett be JT Barrett, and then if the time comes where some nickname pops up, then so be it.
I don't see why we have to label him a nickname now all the sudden just because he's a start. Quit trying to put so much pressure on these kids that they have to be the next RS Fr Heisman trophy winner. Let JT be JT.
Who is reporting that Braxton wasn't "all-in" on his rehab? This is news to me.
This is no surprise. This is a Coach doing exactly that... COACHING. A bomb was just dropped on his team, and now the coach needs to do some damage control and start picking up the pieces (i.e., the morale) and this is a great first way of doing so... by boosting the confidence of his players by saying it's the best practice the team has had since he's been there.
Now is not the time to press your players... now is the time to pick them up.
This is DUMB! Let JT be JT (i.e., his own man). This would be incredibly insane... to lump those expectations onto this kid.
Who did it the 1st time? My immediate thought was... That guy probably won't be seeing any big-time athletes anytime soon.
Why does JT "need a name"?! How about "JT Barrett". My guess is someone already tried to give him a name, and he didn't like it (hence "J.T."). Why throw anymore pressure on this kid by trying to give him a "kool' nickname... Just let the kid go out there and play.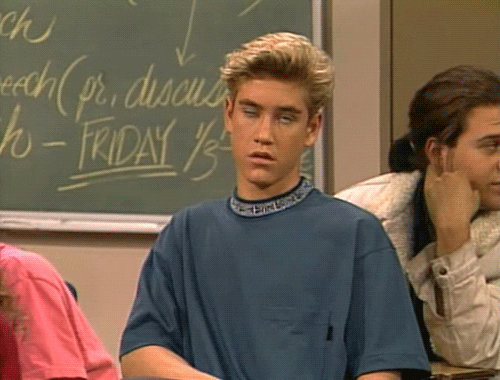 Well what's he supposed to say... "Y'all we going to roll over and die" ? Of course the mission remains the same. THIS ISN'T NEWS!