scarletandgray1
---
Member since 22 January 2014 | Blog
Helmet Stickers: 258 | Leaderboard
Voting Record: 26 / 0
Recent Activity
As a long time Reds fan, this made me smile as well.
Keep doing what you do. Can't cater to every idiot with an opinion.
You guys rock.
Glad my boys finally have one of my favorite Buckeyes.
Nice!
No disrespect to Russell, he played another hell of a game and the reason for the win ... however this play was the play of the game if nothing else for awesomeness
BOOM!
After watching his Junior film, nothing else to say other than, WOW.
I keep thinking, there is no way I could love this guy more..... and he proves me wrong about once a week.
Dude is a boss, on & off the field.
I will never admit to the possibility of losing to those clowns.
Its Feb 15th and _ichigan still sucks.
The realist workout I have ever done in my life...still can't walk straight #ValentineMassacre — Jashon Cornell (@JayRock_9) February 13, 2015
Loved this! I was looking for one from one of the new guys. Welcome Boss.
ACCUSATIONS OF OVERSIGNING IN COLUMBUS. One Reddit man (redundant, I know) is convinced Ohio State is oversigning.
Again: Unless Ohio State has a fleet of doctors misdiagnosing injuries as career-ending — which I highly highly highly highly highly doubt — then I don't have a problem with Meyer's roster management. If this means I now support "oversigning," then whatever, throw a lil' hot sauce on that bullet, and I'll dine on it without protest.
It may not be a popular opinion but I agree with DJ.
I am not saying that I now support screwing over players (whether it be recruits or tOSU players that are finished with football) but I can't blame UFM for looking out for the long term success of the program. Recruits wait until the last min. to commit (which I don't blame them) but the coaches have to cover themselves too. If that means that if more players commit than originally thought then so be it. The numbers will work themselves out, they always do.
Roster management is one of the keys to establishing long term success. And since that is what we all want, I see this being a topic every year after signing day.
American Heritage's announcement ceremony was pretty cool. Cool to see so many players from the same school signing together.
And helps that Gibson stayed with the good guys.
Go Bucks
I have a female dog named Scarlet... so I personally would vote on that.
I always like Dunn but i think that this is a great move on his part. He is burried here and hasn't made an impact on the field yet.
He gets to play right away and I think he will tear it up there.
Best of luck to him.
Not a bad idea. And I mean if the lost revenue is an issue, just negoiate that into the agreed amount we pay them to play. Seems like it would benefit everyone.
I just love how all in and focused UFM is at all times. From his love of THE OSU to refusing to call tsun anything but that, he is always locked in. Not just an act. He is always living by his core beliefs and I love watching him talk everytime.
Let me Google that for you....
Great idea. And it keeps our NFLers hanging around more for the younger guys to talk to and hang out with. I like it!
Love this group of guys. One of the most complete and close knit teams I have ever seen. Great year Bucks!
Pretty sure that I should actually pay my company rather than get paid for my work today. Oh well... It's Game Day!
I'll be cooling my heels in Charlotte's airport before this is even posted, and please believe... there will be a reckoning of a Skull Session going down at 6 a.m. on Monday. SAVE THE DATE.
DJ. You did not disappoint.
Thank you Sir.
Now, Go BUCKS!!!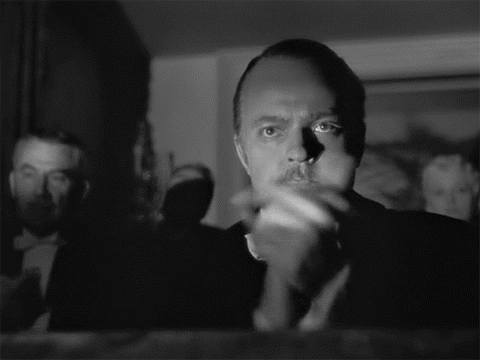 As you wish...