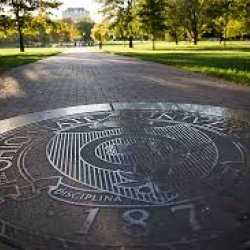 sbentz4
---
Member since 15 September 2013 | Blog
Helmet Stickers: 748 | Leaderboard
Ohio State '08; born and bred in C-Town
Favorites
NFL TEAM: The Browns, sadly
NBA TEAM: Cavs
MLB TEAM: Indians
Recent Activity
I will now have nightmares for a week
Sterling thinks they are worth 5 Billion. He may not be that crazy since the new TV deal in 2016 will boost profits.
He seems to be distributing quite well tonight. Nice play at the end of the quarter.
No, I never thought that Hogan would turn in to a bad guy. But, I think people actually ended up liking the NWO not just liking to hate them.
Don't care for politics but would be extremely happy with the money it brings to this great state
Hey Braxton, Another move coming soon?
A lot of people getting serious life out of #2 jerseys
Chicago is pretty dangerous in general, but obviously all neighborhoods are not the same. Lincoln square may be safer than austin but the crime is not completely isolated by neighborhood. A drug deal went bad and someone got shot in Lincoln square only a couple of months ago. Someone just got shot at Montrose beach a few weeks ago. The crime spills over into other communities, look at the flash mobs in Mag MIle. I agree that most crime occurs in the bad neighborhoods, but its not like there is a fence confining these criminals. Shootings at Navy Pier, Montrose beach, etc are good examples of crime in bad neighborhoods spreading to others. It is difficult to compare what cities are most dangerous and to compare a major city to a state makes no sense, but to pretend that things on the south and west sides don't affect you is wrong. It is probably the reason why things are so slow to change.
It is so hard to say what cities are the most dangerous when all of the statistics are altered or measured differently. I live in Chicago and it is pretty dangerous, but most major cities are to be honest. It is so sad to say that Chicago is not dangerous when there are constantly shootings. Just because you have never been shot or your neighborhood is mostly safe doesn't make things ok. There is still a lot of violent crime in bad and nice neighborhoods in Chicago. Something has to change, look at all the outrage from citizens of Chicago.
This is insane
Did anyone else catch that holy trinity comment? Maradona, Messi and Pope Francis
I have a six of ed Fitzgerald for the game and a six of rye of the tiger for the round of 8.
I am starting to warm up to this idea of trade down and draft embiid, but stop hating on Wiggins. He is still very raw and needs some development, but he did average over 17 ppg as a Freshman including a 40 pt performance. Wiggins can also play defense and is still improving in that department. I am ok with taking him no. 1.
I agree with your first point, best chance is Ghana-Portugal tie, but I don't think Germany will be playing very aggressive. They have to be careful to not get exposed on the counter attack by US and lose the game. The winner of the group will have to play belgium and the 2nd place team will likely play algeria or russia. Germany does not want to play Belgium, may be looking for a tie and take chances when they are available.
We actually have a 2 goal lead on Ghana. We are plus 1 and they are minus one since we both tied and we played each other.
Get the drama over and start playing the games. This has been such a long off season for bball and football.
Hopefully d wade takes his option and forces the heat to try and sign people for less than they r worth. If james signs max deal and wade takes option, they will essentially be out of money.
we will most likely be through with a portugal win, unless its a blowout.
I think we have a better chance of a Ghana - Portugal tie than a US - Germany tie.
Geoff Cameron, great game except the two plays that mattered.
bring in Omar to close this out!