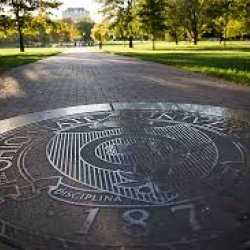 sbentz4
---
Member since 15 September 2013 | Blog
Helmet Stickers: 585 | Leaderboard
Ohio State '08; born and bred in C-Town
Favorites
NFL TEAM: The Browns, sadly
NBA TEAM: Cavs
MLB TEAM: Indians
Recent Activity
Skrine was much better than Revis last year. There you go.
How about Chuck Norris - Cordell Walker?
Can't believe you are the first to mention Larry David and you called him Larry Davis.
I would like the browns to take a look at Rogers-Cromartie, but I don't know how many good years he has left.
I don't think that he is for sure going to the draft. Doesn't he have to do a 2 year mormon mission still?
You can't draft Watkins at 4 unless you think that he will be a Randy Moss/Calvin Johnson/Larry Fitzgerald type of player. If you do think he can be that elite, then go ahead. I like Bridgewater or Bortles at 4, more importantly no Manziel PLEASE!!
QB - Bortles or Bridgewater (4th pick)
WR 1 - Gordon
WR 2 - Kelvin Benjamin (if there)
WR 3 - Free agent, James Jones or Edelman
TE - Cameron
RB - Competition, Dion Lewis and 3rd or 4th rounder
According to this analogy, I guess they should stop playing football altogether.
I think that the test is not really that important for NFL players, but very important if they do not pan out. Cognitive ability or intelligence is really important for most high paying jobs, just not playing in the NFL.
I think a lot of people don't understand that cognitive ability (what the Wonderlic measures) is most predictive for complex jobs. The lower the complexity of the job, i.e. NFL running back, the less predictive the test. If I was hiring an engineer or attorney, the cognitive ability test would be much more important of a predictor. I believe that QB is a much more complex job than RB and so the Wonderlic is more important for QB than other positions.
According to ESPN Minnesota is out and Tenn is in? Pretty hilarious when comparing resumes.
Been saying this for a few weeks. They have only played 1 ranked team since Dec. 21. Arizona will be the overall number 1 seed as long as they don't stub their toe (look at RPI) and I think WSU is right there with UF, if not better.
I love press grill in short north. Awesome food and specials for a good price. I also really like Columbus Brewing or Bodega if you like to try craft beers. Also, I would recommend the happy hour at Marcella's in short north if you are there for any weekdays.
That Dr. Dre quote has to make Tim Miles the frontrunner in the B1G COY race.
For what its worth sophomore Spellman dominated senior Dave Bell by dropping 40 on him earlier this season.
getting firefox or dolphin...
My one major complaint is that I wish I can use the full site on my phone. I pretty much hate when mobile sites do not let you switch to desktop format. I don't have any problems loading on phone, it can handle the full site. I just think large pages are way easier to navigate that way. I do not know if this will happen or if there is a work around.
Sorry I meant that point in response to the Freakonomics/Brian Burke articles not 11W. My point is the people that are performing statistical analyses for freakonomics/brian burke are just trying to get clicks not publish scientific research. There is a fairly large gap in the rigor.
A couple of points:
1) NCAA statistics are fundamentally flawed because of the huge variance in the quality of teams and differences in sos. I think that only a NFL sample is appropriate. Also, we need to look more in depth at the playoff statistics. Although the Giants '07 and Colts '06 were bad in the regular season, they were surprisingly good in the playoffs. Regular season stats do not necessarily reflect playoff performance.
2) Brian Burke points out flaws in using scoring offense and defense and opts to use efficiency. While there are flaws in using scoring offense and scoring defense there are also flaws in using YPG/efficiency. Turnovers are huge as Andy Dalton and Superbowl Peyton Manning should know. Also, there are definitely bend but don't break defenses; getting turnovers and third down stops are crucial.
3) Analysis are very simplistic and don't fully explain what is happening. I would like to see regression statistics and see how much predictability there is in any offensive or defensive statistic or a factor analysis.
I don't know the answer, but we need to think critically about the analyses being done in the freakonomics/Brian Burke article. This is an online article, not a peer reviewed journal meaning it has not been subjected to scrutiny from other statisticians. So the author(s) probably have an agenda and selectively report results or are not exhaustive in their studies (conjecture). I am just saying what many others have said, that we need to take these analyses with a grain of salt and not as gospel. I do like the conversation this post is creating.