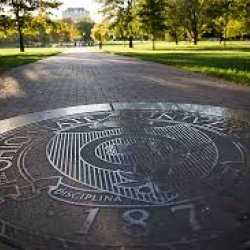 sbentz4
---
Member since 15 September 2013 | Blog
Helmet Stickers: 619 | Leaderboard
Ohio State '08; born and bred in C-Town
Favorites
NFL TEAM: The Browns, sadly
NBA TEAM: Cavs
MLB TEAM: Indians
Recent Activity
Best tweet ever?
This thread needs a reviver
Can't remember a player like Russell being at OSU recently. He can slash, dish and shoot.
I was going to say the same thing. I can't remember a year in which no one in any of my pools picked the champion.
IMO the s5 is the "s" version if you will. It is definitely an upgrade, but not a big jump (think iphone 4 to 4s to 5). I'm not an iOS person, but I think that the iphone6 will be a big upgrade like a 5" 1080p screen and advanced features. I do have verizon so I am limited a lot with contract free phones, but will likely upgrade to HTC one (m9) when it comes out or galaxy s6 in 2015.
That is good to know. I am an s4 user and love it for the most part, not a big touchwiz fan. My girlfriend is looking to switch back to android from iOS, but wants a smaller screen than mine. I was thinking about suggesting the moto g or telling her to wait for the s5 mini.
Totally agree with those 4 factors. I don't know for sure, but I would assume with an enrollment twice the size of UConn, there is a much larger Rutgers alumni presence in NYC. Seeing that it is pretty much understood that this was a media market play, that makes sense.
I smell Oscar.
Can't stand the word yall.
I don't really understand it. This is a good NBA draft, probably would be better off staying. Don't know his situation, so I won't judge.
Rockefeller was probably the biggest scumbag in the tournament.
You tease, you big tease...
I think that we need more of these threads...
More predictable flipping a coin or OSU basketball?
Why do I keep torturing myself by watching this team?
Why does this team try to play slow?
I've heard that elite players do not want to play in France because the taxes are outlandish for high earners. Don't know if there is any truth to that, but sounds kind of similar to athletes staying in Texas or Florida for American sports (no tax).
Mississippi is filled with liars!!! No way they aren't bottom 10.
Skrine was much better than Revis last year. There you go.
How about Chuck Norris - Cordell Walker?
Can't believe you are the first to mention Larry David and you called him Larry Davis.