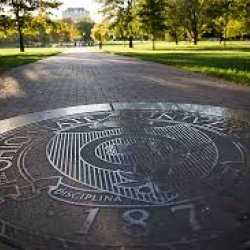 sbentz4
---
Chicago (via Cleveland)
Member since 15 September 2013 | Blog
Helmet Stickers: 786 | Leaderboard
Ohio State '08; born and bred in C-Town
Favorites
NFL TEAM: The Browns, sadly
NBA TEAM: Cavs
MLB TEAM: Indians
SOCCER TEAM: Manchester United
Recent Activity
How did Hoke not respond "hungry?"
I usually use ebay, seems to be cheaper than 3rd party sites like stubhub.
Looks good to me. We will probably play at least 5 or 6 ranked teams in the conference not including B1G tourney. Just keep scheduling a few really good programs that get us ready for the B1G season. I don't think scheduling a SEC bottom feeder is much better than Sacred Heart or Miami.
But Wait, There's More!!!
Don't know if I am buying Oregon this year. Seems like they are a let down every time there are high expectations. Won't be surprised or happy with another FSU title.
Thanks. This app is pretty cool.
I 2nd the nosferatu. It is the best gl seasonal besides Chillwave imo.
My girlfriend's favorite beer is pumking.
Two brothers is probably my favorite Chicagoland brewery. Love the night cat.
Good beer, but not as good as "Chillwave" imo which is what they had to change the name of Alchemy hour to.
Drinking a Ommegang Hennepin right now, really good farmhouse saison. Highly recommend anything from them including the three philosophers quad ale. Also, evil twin has some really great porters and stouts if that is your style, just picked up 2 imperial doughnut breaks.
I wonder how well this prepares them for the season? I bet it is mostly a reward for the players.
Would there be any attendance advantage to OSU over Bama in the rose bowl? I am not sure how well bama travels, but we usually have a good crowd on the west coast.
A lot of young talent on this team. Excited for this season.
Syracuse was also 3rd best sports scene. Validity gone.
*Update: York will suit up for Oklahoma this season.
I will now have nightmares for a week
Sterling thinks they are worth 5 Billion. He may not be that crazy since the new TV deal in 2016 will boost profits.
He seems to be distributing quite well tonight. Nice play at the end of the quarter.
No, I never thought that Hogan would turn in to a bad guy. But, I think people actually ended up liking the NWO not just liking to hate them.
Don't care for politics but would be extremely happy with the money it brings to this great state
Hey Braxton, Another move coming soon?