RunningFree
Toledo, OH (via Liberty Center, OH)
Member since 30 July 2013 | Blog
Favorites
SPORTS MOMENT: January 3, 2003
NFL TEAM: Browns
NHL TEAM: Red Wings
NBA TEAM: Cavs
MLB TEAM: Tigers
SOCCER TEAM: Columbus Crew and 'MERICA
Recent Activity
ESPN hired the wrong person.
Do they make these for other games outside of OSU? (I seem to recall the glory of the National Championship preview one) I'd love to see what they'd do to the likes of Bama/Saban and Kelly/Notre Dame.
Such a great movie. I need to have a Three Flavours Cornetto trilogy mini-marathon this holiday weekend.
Stop feeding my current obsession!
Team vote to see if he stays.
Can't wait for the national narrative on this one if (when) we win.
No Cook and rain. D better get ready for a heavy dose of runs.
If we're going to play this game...
We still have to win the B1G for any chance. Stanford has to beat ND. OK St. needs to beat Baylor but then lose to Oklahoma. Oklahoma has to lose to TCU. TCU has to lose to Baylor. In fact a giant meteor needs to take out BIG 12 territory.
Clemson needs to win out. UNC winning out might be enough to make the committee do something crazy. Florida needs to lose to Florida St. but then beat Alabama in the SEC champ game. Actually, screw it...
DON'T LOSE.
Jack Hanna, because who doesn't want to see Desmond get ripped to shreds by an adorable ocelot?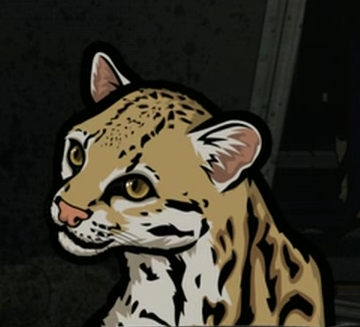 So, no, Braxton's not throwing any passes.
Emig's PR spin game is as strong as Braxton's.
Missouri Valley Football Conference policies call for public reprimand for use of profane or unduly provocative language or action toward an official.
Anyone else think this is just a dumb rule? Because you never know, the refs feelings might get hurt. If you can't take some criticism you probably shouldn't be a ref.
A shame, really, because the Heisman is for the most outstanding football player and not the most outstanding "guy who can run between the tackles the best". They have the Doak Walker Award for that.
No chance and rightfully so. He needs to go get himself a decent paycheck and go throw some QBs around on Sunday.
Hatesgiving. (trying too hard?)
Excuse me while I try to comprehend the concepts of "NFL allowed" and "no fines" put together in a single thought.
Everything is on the line, with no room for mistake... the B1G East, a B1G Championship, and a playoff berth. So, no pressure.
But people can kill people with clear bags, so... that's an issue.
1.) C
2.) D
3.) B
4.) A

5.) F
6.) E
7.) G
8.) H
9.) K
10.) I
11.) J
Tate taking over. And he's showing some range!
Giddens looking very promising. And Lyle just seems to let the offense flow through him, instead of just being the offense.
Had a ton of Michigan fans (friends of my wife) talking shit when MSU lost to Nebraska. I'll be sure to remind them of that if/when they blow it against Indiana.
Yeah, what a moron. Because a diaphragm spasm totally feels like having a concussion.