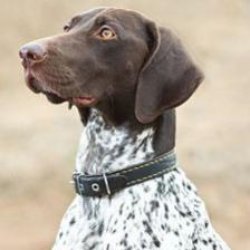 Run_Fido_Run
---
Member since 30 August 2010 | Blog
Helmet Stickers: 8,406 | Leaderboard
Favorites
COLLEGE FOOTBALL PLAYER: Antoine Winfield
COLLEGE BASKETBALL PLAYER: Aaron Craft
MLB TEAM: Cincinnati Reds
Recent Activity
I was thinking Edward G. Robinson.
William McKinley in the military/politics region. He should be a top 3 seed, actually. If he faces Harding in the second round, McKinley would be like Kansas U. basketball going up against Kent State (Harding).
I don't think their argument is that it would be unethical to allow boosters to give money and/or other goodies to players. It's that allowing such provides an unfair advantage to certain schools and that it's unethical to break the rules, voted on by the institutions, that are intended to create a fairer system.
I agree with you that their attempts at fairness are often misguided and ineffective - I support the dismantling of the corrupt NCAA clown show - but, logically speaking, rules designed to regulate "pay to play" precede ethics breaches for violating said rules.
OSUStu: thanks, you answered my question. So, it sounds like the idea is that players would receive something like a royalty payment. I guess that's a sweet deal, if they can get it.
How would these royalties be divvied up - collectively or individually? If collectively, that does simplify things, but the payments divvied up 80+ ways mean that the 3rd string OG will be happy, while the star QB still will think he's being cheated, right?
If individually, would all players qualify? If not, how would a given player player qualify for a royalty?
Hypothetically, if the rules applied to this upcoming Buckeye season, whoever is wearing #10 (a number almost entirely popularized by previous players) this season, would he get the same royalty for jersey sales as Joey Bosa, who will drive up sales of the #97 jersey largely on his own?
I could be wrong, but I suspect that such questions will get very complicated and lead to messy "solutions."
And, Jack Fu, not to toot my own horn, but the think I hint at an especially salient point above - which is that the current, legally-certified "owners" of these properties (likenesses/jersey numbers/etc.), the universities/conferences/NCAA, limit the suppliers competing in this market; therefore, supply won't tend to get too far ahead of demand, like will happen in a wide open market. In return for limiting risk, the "licensed" suppliers give fees up-front to the property "owners."
If the law interprets that the players are owners of such properties, the access to the markets probably opens up, because the proliferation of owners makes it impossible to limit licensing and so forth. Therefore, greater risk will be at play. Will the players assume some of those risks?
Because it seems like the players want shares of the profits without assuming any of the risks. They see the current, license-controlled market and want to cherry pick it, right?

Jack Fu, but that's anecdotal:
I gather that Long's was selling a few select, well-established product lines of apparel companies that have special arrangements with the university/Big Ten/NCAA/etc. Other lines have failed in the past. Moreover, if the players gain ownership over such products, potentially new product lines would have access to the market, and some of those lines would fail.
Long's is the retailer; the could make a profit even while the producer loses money.
Every once in a while, during really down seasons/years, even Long's will take a loss on some of these products; they'll order too many items and then have to unload them at a loss.
Double post - oops.
Actually, I feel kinda relieved now that I've popped my double-post cherry.
With Rutgers history, who knows, the CB who got burned on the McQueary bomb might have been connected to bookies who had an interest in PSU covering - haha.
Salberico: sorry about your luck. The KG jr rookie card is worth, what, about $30 bucks these days, but was maybe worth $600 about seven years ago?
The more I think about it, the more complicated it gets. For example, it's not clear what percentage of the profit, so to speak, of sales of numbered jerseys (without names on the back) is driven by the individual player versus all the players in the history of that program who've worn that number, versus that number being Joe or Sue Six Pack's lucky number, or the number of children she has, etc.
If, instead of generating a profit, the investment in such a product (requiring manufacturing, distribution, advertisement, fees, retailing, etc.) leads to a financial loss, is the player responsible to cover his share of the loss? Or does he strictly get a royalty payment and how is that calculated?
This is why I'm starting to shift back toward the "no" side, except I'd like to see players get better insurance packages and a modest increase in "walk around" money.
Yes, but Cooper's teams also tended to peak early and/or sputter against better defenses. Obviously, we expect any offense to put up big numbers early in the season against cream puffs, and then have to scrap together points against rivals and bowl opponents, but Cooper's offenses would sometimes flat out implode at the end of year.
Take Galloway's best year, 1993. The Buckeyes ended that season: 14-14 at Wisconsin, 23-17 over Indiana, 0-28 embarrassment at so-so Michigan; barely got past BYU 28-21 (thanks, Quiet Storm), which had given up 37 pts/game that season, allowing 68 pts to UCLA, over 40 pts to ND, Fresno, SD State.
To me, Tyvis looks great as a rangy safety but doesn't appear to have the frame to bulk up to LB (he's got gazelle legs).
As others mentioned, Chris Carter looks svelte and Dixon already has the body of a world class sprinter.
Also, Tracy Sprinkle looks jacked! Keep an eye on that dude.
It almost sounds like they had everyone run 40s and then assigned numbers according to their times.
I'm most intrigued by the spring battle between Grant and McMilllan. Raekwon has been hinting that he's claiming ownership of the MLB spot, almost kind of 'dissing Grant in the process - but in a healthy, competitive way. I am confident that either McMillan will take command or Grant will have stepped up his game to keep the starting spot. Let the best man win.
Jeff Greene's 18 catches with the Yellow Jackets in 2012 represented 17.6 percent of all completions for GT that year. Comparatively, if a receiver had caught 17.6 percent of Ohio State's completions in 2013, that would have come out to 42 catches. In a pass happy offense, 17.6 percent would translate into over 55 catches.
So, Greene had pretty good production for a sophomore at GT.
In addition to the obvious reasons to be concerned about espn's data models having a major influence on the selection process (e.g., incestuous relationships), their data nerds don't have the right perspective - which is that models like espn's Championship Drive are useful tools, but that they have serious limitations. A good analyst would utilize such models but not be beholden to them.
In this espn article from last November, Alok Pattani concludes with this caveat:
Of course, this is how the résumés stack up now, and the ratings are clearly subject to change in the final month of the season.
However, he let the mask slip earlier in that article when he suggested that:
this system looks through all games and gets a better indication of every team's true quality.
As we know, college football is very fluid, with teams subject to rapid ups and downs in the face of injuries, bad breaks, locker room problems, etc. The idea that a team has such a thing as a "true quality" that can be frozen and captured in a data table is pretty fanciful to begin with. But even if we concede the idea for analytical purposes, it is arrogant, foolhardy for Pattani to claim that his one model gives us a better indication of EVERY team's TRUE quality.
Please let's not have people who think like this have a heavy influence on the selection process.
I agree - in addition, he has deceptive strength and a nose for the End Zone. He looks like the kind of player who, if his team were up 4 TDs in the 4th Q, he'd turn a little garbage time jet sweep into a 65 yd TD and then say, "sorry, coach, I couldn't help myself." Killer instinct.
NC_Buckeye: I can't disagree with you write, either.
However, it suggests that USC's power brokers: 1). weren't proactive (in the SEC, "Lake & Michaels would have been paid off"), but also that 2). they really were clueless when it came to eluding the NCAA investigation/"witch hunt." These USC power brokers would have been very sharp operators, who were accustomed to scheming other regulatory regimes - i.e, they would have had top notch legal advice, high level executive experience, etc. Yet their expertise, earned in other fields, somehow didn't translate well to evading NCAA sanctions.
Whereas the SEC power brokers and their networks are proactive and really now the ins and outs of operating in this one particular regulatory climate, which argues for the importance in this context of grassroots over elite connections.
Unlike you, I'm not sure that I can say whether USC got what it deserved, but I think you and I share a nuanced view toward the overall landscape - given what some SEC schools get away with.
In theory, USC was "right," in a Machiavellian sense, to stonewall and try to cover up their tracks. The SEC has been very successful with that model. So why did USC get hammered?
For one thing, as you suggest, the USC execs seemingly went out of their ways to be arrogant. They actually had good reason to believe that USC was too big and too powerful for the NCAA to take them on (honestly, that's what I thought before the NCAA hit them hard). But they probably misunderstood the psychology of NCAA committee members, which largely consist of university administrators who see themselves as "speak truth to power" academics, as perverse as that sounds. When USC highers up came across as devious, untouchable corporate CEOs, they probably rubbed the committee members the wrong way.
In contrast, the SEC schools, while they're stonewalling and covering up their misdeeds, probably do a lot of countrified "aww shucks" and make an effort to appear meek.
After all of DJ's quips about Marion, I just got curious about that town. I probably didn't need to bore others with where my curiosity took me, but you never know . . . maybe one or two other nerds like me would be interested . . .
From what I've gathered, it's a great opportunity for an unmarried guy in his twenties who doesn't mind having several roommates and eating Ramen noodles and whatnot, but a tough place for men with families (high cost-of-living and low quality of life). It's almost like a 21st century version of the old gold rush towns.
DJ, this is funny stuff:
The event brings $45 million to Columbus, so it's not all bad for Columbus, but these jacked-up rental car salesmen (they're always rental car salesmen) ruin the nightlife. Step on one of their shoes in a crowded bar for a perfect example of this.
But this is preachy, which is ironic coming from an iconoclast like you:
It's also stupid goal that goes against the nature of life . . .
Maybe they get joy out of it, which therefore makes it not vapid?
DJ's constant cracks at Marion are hilarious, but they also prompted my buzz-killing, over-analytical side to jump into action. My devil's advocate hypothesis was that life in Marion really isn't that messed up compared to average small-sized cities, etc.
Well, the results are mixed. Marion has relatively low violent crime rates, but relatively high property crime rates (which reminded me of an 11W-linked article on Owsley County, KY from a few months ago). Drugs do seem to be a bigger problem in Marion compared to similar cities.
The schools are rated low by Ohio standards, but appear to be about on par with rural and small city school districts in the lower mid-Atlantic (e.g., Tidewater VA, eastern NC) and the southeast. Marion actually scores very high on a "smart rank" list of cities.
Marion's unemployment rate is currently 7.6 percent, which is just slightly above Ohio (7.5 percent) and about a point above the national rate. Of course, if DJ's characterizations of Marion are right, the labor non-participation rate is probably relatively high there.