RunEddieRun1983
---
Member since 14 April 2012 | Blog
Favorites
SPORTS MOMENT: Running on the field after TOSU beat Iowa to win the B1G title!
COLLEGE FOOTBALL PLAYER: Eddie George
COLLEGE BASKETBALL PLAYER: Evan Turner
NFL TEAM: Philadelphia Eagles
Recent Activity
WE'RE STRETCHING! AND YOU'RE A KICKER!
I can't understand why Big 12 teams like Texas, Oklahoma, or even TCU/Baylor that have a big enough presence would want to bother staying in a conference where a. you make less money and b. you don't play in a title game which drastically reduces your chances at the playoff.
Who was the last good UF WR to even make a splash in the NFL? Riley Cooper? And he only made a splash because he gets drunk and says dumb shit. Recruits just need to know better. Grimes should know better, I'm not concerned.
Go ahead and white out, you're still getting taken to the woodshed. And that's the bottom line cuz urbcold said so.
High school athlete that has ability that can play college ball wherever he wants. I mean I have a Star Wars tattoo but I'm not flying the millennium falcon.
Let's give the kid a break. OSU is obviously looking at other options at the position, so he should be able to look at other options for where he attends college. Hopefully he makes the choice that's best for him.
What a run that was. It all went by so quickly, I'm glad I was able to enjoy the entire thing and be at the B1G title game.
Pretty awesome to be a fan of the greatest college football team ever.
Certainly can't hurt to have Najee Harris in town along with the best OT in next year's class. Give him an idea of the Clydesdale that will be blocking for him.
Mack has a ton of potential, but the thing to remember is that 1. he's a true freshman, and 2. he's from Indiana, so not a huge state when it comes to competing. Doesn't mean much, but a lot of those guys from states where football isn't an obsession take a little bit of time to mature, even if they're highly touted.
I hope it's Jashon Cornell, I've got high hopes for that kid. Other than that I think Mike Weber becomes the bell cow for this team.
This really isn't super dependent on Carson Palmer in my opinion. I mean you need a good veteran presence in the locker room for a young guy that needs to learn, but Bruce Arians is a fantastic QB coach. Even if Carson isn't the best mentor for him, he'll still have the best QB coach in the business guiding his career.
Not sure how much you all pay attention to local/smaller bands, but this is a band from Dayton called Good English. They're fantastic.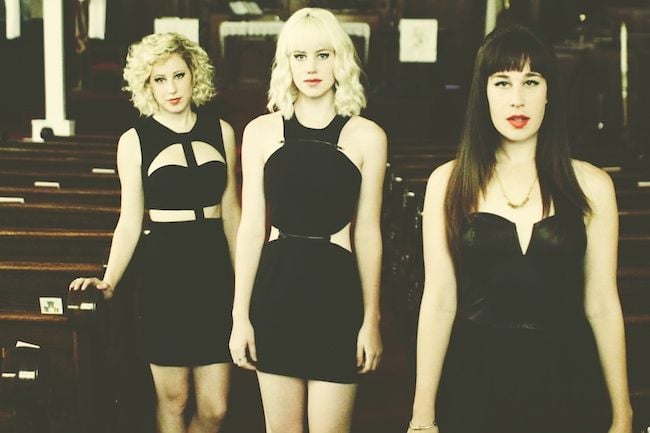 To be fair, I can see where you're coming from, but let's take it for what it is. First off, look at the issues that Cardale had, but also let's not forget, JT wasn't his best this season either. In fact once Barrett took over it took him quite a while to find his comfort level, and that's not really on either player, that falls more on the coaches. The offense didn't really get humming until they moved Warriner to the box.
Beck was in his first year as QB's coach, there was bound to be some growing pains, that's just how it goes.
Cardale's draft appeal isn't necessarily is acumen as a passer, it's his size, his arm strength, and his success as the Ohio State QB. No one is saying he's a homerun NFL prospect, but he has the tools, and the things that scouts look for to warrant a 2nd/3rd round pick, but he will be a project. I don't think anyone has said he's a surefire star in the NFL.
I would trade Wade for Najee Harris... I mean truthfully though in all reality, it is what it is. Shaun Wade is a stellar recruit, but defensive back is the one position group that I feel like the Buckeyes can take a loss and maintain, and maybe even pick up someone that is comparable.
Given the amount of time they've recruited him, the amount of mutual love, and the fact that he is in-state with a serious rival, Lamont Wade is quickly moving up my list as the "must get" prospect of 2017. Trevon Grimes is still #1 but I'd say Wade is a solid #2 on that list.
Rankings be damned, his offer sheet is most impressive. I like it, he's a little undersized, think they will bulk him up to play LB? Or move him to safety?
Denard Robinsons.... success? I'm so confused.
A Co-Worker and I had a discussion on this earlier in the week. I would say I agree here, his agility and athleticism basically out trump his speed, which btw is elite.
All I know is, if Ezekial Elliott can take his 6' and 225lbs 40 yards in less that 4.45 seconds he's going to skyrocket into the top ten, no question about it.
I don't see anyway Braxton runs any slower than a flat 4.4, I think it's more likely he breaks into the 4.3's.
4, 5, 6, 7... no need to revisit the prequels.
Orlando Pace, and it's not even close.
My heart says Buckeyes (as always) but my brain says Teighgeaurs or however odd way they're spelling it now. He's a Louisiana kid, it's just so tough to pull them out of state. If anyone can it's Meyer, but I don't think it goes the way of the good guys in the end.
If your argument is the use of capitalization in the THE for THE Ohio State University, that's not so much science as it is English...
I gotta say I feel the boom here. Cmon Hamlin you know your gut is saying Buckeyes
I think honestly there are more seniors than underclassmen that are in danger of not getting drafted. Boren and Farris, I believe, are both being projected 6th or later. I think if anyone that declared early is at risk it's probably Jalin Marshall but with his athletic ability I think he's still projected to be about a 5-6...
I know Tyvis Powell will probably be a later round pick, but I'd say he'll be gone by the 4th. I don't think any of the Buckeye underclassmen are in any danger of going undrafted at this point. That is of course barring a terrible performance in the combine or something stupid off the field.