RubixTube
Gahanna, OH (via Hilliard, OH)
Member since 21 May 2014 | Blog
Favorites
COLLEGE FOOTBALL PLAYER: Chris Spielman
COLLEGE BASKETBALL PLAYER: Dennis Hopson
NFL TEAM: Stillers
NHL TEAM: CBJ
NBA TEAM: The last team to beat the Heat
MLB TEAM: Reds
SOCCER TEAM: USMNT
Recent Activity
Droppin dimes, droppin dimes...
Maybe he just needs to sweat more...

Team LunarBeast is so skrong it picked up Brendon White twice. #BeastMode
Regarding the album "Being There":

Jeff Tweedy was so determined to put out a double album that was priced the same as a single CD that he agreed to compensate Reprise Records for any financial loss. The decision cost the Wilco frontman $600,000.
Credit where credit is due - this blurb comes from a story on Rolling Stone Australia that references 20 albums turning 20 this year. 'Being There' was the first Wilco album I ever owned...I've purchased it three separate times since I was old enough to buy my own music.

Birm's sleeper pic for the 2017 class - Brendon White
Sorry, i'm trying to listen between comments from my boss at work.
Other highlight I caught: "I think it's somewhat myopic to think that a Tate Martell or Dwayne Haskins would automatically be the projected starter if JTB4 were to leave after this year. Joe Burrow would get the first shot at being 'the man' if that happens." (I paraphrase, of course, but props to Birm for working 'myopic' into a radio interview)
I'll see your Bertman and raise you a stadium...
Why is ketchup the best condiment? — OSU_Alum_05

Ranch is the best condiment followed closely by barbecue sauce.
Putting that game at night at least gives us time to party before the game.
But...doesn't the early exit from a noon #Banger leave you plenty of time to party after the game?
*cough*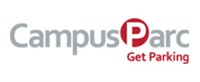 *cough*
David Benioff officially confirms 2 seasons, 15 episodes max.
It's two more seasons we're talking about. From pretty close to the beginning, we talked about doing this in 70-75 hours, and that's what we'll end up with. Call it 73 for now.
but only if you wear a Men's 8.5
Affairs of state must take precedent over the affairs of state...
in light of the "look who died" threads today
A bit of bright news for you, 3M....Mel Brooks turns 90 today. Celebrate the life of a comedy genius..
Kevin Gilbride says thanks for the memories...
What I had done was I thought your thread posted seconds before mine, so I was preparing for the MODS to nuke this one. No worries...I +1'd your thread pre-nuke, and +1 more for good measure.

Hit 'em both so your comment lives on? +2!
Just behind Polar...MODS, nuke at will.
There's an attendant for that in the PL..