RubixTube
Gahanna, OH (via Hilliard, OH)
Member since 21 May 2014 | Blog
Helmet Stickers: 224 | Leaderboard
Favorites
COLLEGE FOOTBALL PLAYER: Chris Spielman
COLLEGE BASKETBALL PLAYER: Dennis Hopson
NFL TEAM: Stillers
NHL TEAM: CBJ
NBA TEAM: The last team to beat the Heat
MLB TEAM: Reds
SOCCER TEAM: USMNT
Recent Activity
My fav quote for driving through a round-about. +1
or a major Audrey upgrade. :)
If it helps, i'm likely to have a pair of tix for sale for the Rutgers game.
21C, Row 1, Seats 3&4. I have the 'chair backs' already rented so your 18" of butt space is reserved.
If the failed test occurred in 2013, then the 2013 drug policy should apply....result = 1 year suspension.
My fantasy team(s) will also benefit greatly from his return, but I don't understand the reduction to 8 games. My understanding was that under the new policy, Gordon's failed test would have been below the allowable limit and, as such, would not have been a failed test....result = no suspension. If the league is saying (as i've heard) that the failed test took place in the 2013 league year, then the 2014 drug policy should not apply...result = 1 year suspension. This 8 games nonsense doesn't compute.
Nothing can defeat my WOPR.
+1 to BuddhaBuck
Just read this....
Two of those people, who spoke on the condition of anonymity because the negotiations between the league and the NFL Players Association remained at a sensitive stage, said the agreement likely would have to be completed before Sunday's league-wide slate of games is played for modifications to the Gordon and Welker suspensions to be considered.
you just got banned from the Ring of Honor for life. Hope it was worth it.. +1
It's a nice sentiment, but not very likely that the seller took time to haul it down to the Schott & pay the upgrade fees before passing them on. Upgrade cost is the difference between General Admission and the Faculty Discounted rate, whatever that may be (I think $20 is pretty accurate). My guess is they (seller) are accustomed to not being asked for ID & didn't consider the need to upgrade.
I don't have one that I can give you, but i'm going to the game as well & could meet up with you at the gate to get you thru.
Kids, pay attention to this story. Dads, make your kids pay attention to this story. A true testament to hard work & relentless effort.
gif party?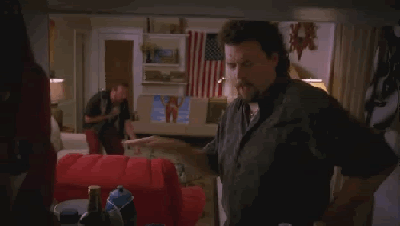 The only time I miss sitting in B-deck. :(
3 total.
2 passing, 1 rushing
Usually park N of Lane Ave off of Neil (work has graced me with parking passes for all of the campus rentals) then walk up. Stop off at the Thirsty Scholar for a few adult beverages, grab some food from a street vendor/food truck as I walk down Lane, then cross @ St. John's to walk into The Shoe. On the rare occasions that i'm feeling social, i'll stop at Riverwatch for a few more 'sodas'.
I say let him live..... He's got a lifetime of being berated/insulted by his wife for his poor choices.
what was the thing in the middle?
I do not wish to poo-poo on the pro-Harris sentiment, but if I had to choose between Harris & Kirk, i'd much rather have Kirk commit to the good guys. With the recent rash of WR's spurning the Bucks in favor of other southern programs, we definitely need to sign a truly elite WR to match up with all of the elite QB talent we're bringing in.
Harris is certainly a talent at RB, but I think our stable is pretty well stocked there & could take the hit if they miss on this one.
In reality, I want them both...but if I have to choose Kirk is my guy.
Fav quote from my O-line coach in HS: "What in the hell were you doing helping him up?!?! It was 7 to nothin' at the time! When it's 42 to nothin', help him up. When it's 7 to nothin', step on him & get back to the huddle!!" - T.D.