RubixTube
Gahanna, OH (via Hilliard, OH)
Member since 21 May 2014 | Blog
Favorites
COLLEGE FOOTBALL PLAYER: Chris Spielman
COLLEGE BASKETBALL PLAYER: Dennis Hopson
NFL TEAM: Stillers
NHL TEAM: CBJ
NBA TEAM: The last team to beat the Heat
MLB TEAM: Reds
SOCCER TEAM: USMNT
Recent Activity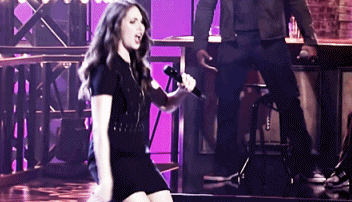 Second this choice. My wife just got a Dell 2-in-1 and loves it. She's still adjusting to Windows 10, but should be ok just about the time Windows releases a new OS.
One man's opinion: Lyle is more of a liability (offensively and defensively) than KBD or any of the other starters. I think he's in the right place for now. If he can reign in the turnovers, maybe he'll resurface in the starting lineup.
It's a neat idea, but who do you bench to make it happen?
Also, my first forum topic, that's neat.
You dear, brave soul....
Good news for Elder, the pipeline remains intact. The only 'preferred walk-on' I ever knew left tOSU after a redshirt season in the weight room in favor of playing time at Northern Iowa. Can't fault the decision, he ended up in the league for a few years.
Odds got better when the Dilly Bar retired...
Step 1: Develop playbook
#DiscountDoubleCheck
Soup in a bread bowl - Good or bad idea?
Did you watch "the Martin"
FIFY
Why's everybody always picking on Jimmy-Pop?
2007 NCAA Tourney game vs Xavier - I was in Chicago for St. Patty's Day weekend with the woman who would become Mrs. Tube, her sister, and a gaggle of her sister's friends. We were hammered by 9:00a, walking around Michigan Ave in the afternoon & somehow decided that Bennigans would be a good idea. The rest of the group continued the party with Irish Car Bombs but I spent the better part of 2 hours sitting at the bar, watching Ron Lewis break the hearts of Xavier fans everywhere.
Honorable Mention:
The Wisconsin (Mens Bball) game when we were #1 & they were #1 (Oden/Conley year). Hands down the best crowd the Schott has ever seen.
#Italics
Glad to see Noah Spence continuing to show out. Hopefully he can get paid & keep his life on track.
Jim Karsatos.
Notification from the MODS when they delete a post would be nifty. Some of us are able to see that a post/gif was deleted and pretty much know why, but the youngin's among us may have trouble figuring it out. Maybe just a quick message "Hey, Rubix, FYI, I deleted your post/gif in XXXXX forum because it is in poor taste."
Maybe it's magic..
Aren't coaches daughters reserved for Offensive Coordinators?
Let's ask Lane...
Jessica Szohr (actress)
RAWR
Make sure it's 20 Mule Team Borax. We tried the 10 Mule stuff, stained all of my work shirts...
Was it a Pintrest idea? My wife has me grating bar soap from Wal-Mart every 2-3 months for the same thing.