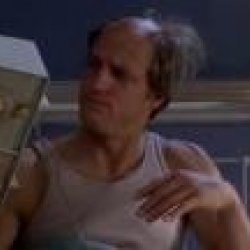 RoyMunson
---
Delawanda, OH (via Beverly, OH)
Member since 30 September 2012 | Blog
Helmet Stickers: 800 | Leaderboard
Voting Record: 1118 / 34
Favorites
SPORTS MOMENT: That glorious night in Tempe.
COLLEGE FOOTBALL PLAYER: Ted Ginn Jr.
COLLEGE BASKETBALL PLAYER: Jon Diebler
NFL TEAM: Cleveland Browns
NHL TEAM: Columbus Blue Jackets
NBA TEAM: Cleveland Cavaliers
MLB TEAM: Cleveland Indians
Recent Activity
I just watched that for like 5 minutes. I couldn't stop haha.
Cardale - Walter
Braxton - The Dude
JT - Donny
They really don't fit haha
Take Kid Rock for what he is, but attendees will have at least heard of him and know a few songs.
Walk the Moon is a blip at this point
Thanks Seattle! Link re-posted. Should be good now.
Iron City Light.
Haven't had one since I was 16, but it tasted good then haha.
Any day you start with a Stube reference, is a good day.
I was talking about dismissals too, the "Derjuan Gambrell's" of the world, if you will.
Well, that's odd.
I know when Urbz came in there was some serious house-cleaning. I don't remember how many guys were dismissed or transferred in that first 5 months, but this doesn't quite fit that mold.
I saw Vance (Safety from Cass Tech) just committed to MSU. Maybe we just cranked up the recruitment with Watts since Vance was off the board?
And Jamal Marcus! I got so excited about him after his performance in the Orange Bowl.
Marcus also is one of my all-time favorite high school highlight videos. He destroyed the line every single snap hahaha
I should have cited, I was referring to this excerpt from the conclusion:
"16 members of the 25-man 2012 recruiting class were from Ohio, and many of them were vital in Ohio State's 2014 championship run. Cardale Jones, Michael Thomas, the offensive line trio, Adolphus Washington, Joshua Perry, and Tyvis Powell were major parts of the title team and are all set to play roles as big, or bigger, in 2015."
I thought Michael Thomas was from California?
Football: sucks.
Basketball: Maryland was ok.
Year 1: No bueno.
1) Dumb and Dumber
2) Tommy Boy
3) The Big Lebowski
Yes. Statistically, that is much more likely to happen.
I just got a Bleacher Report Team Stream update saying that we were dropped from consideration because we did not offer Petro.
I hope this kid follows through on all of his rigorous academic screening process, because I know most 17 year olds don't know what job they want, not to mention what major they will select (and stick with) for 4 years.
I love it!
(His "star rating" leads you to Marcus Williamson, fyi)
Excellent! Great info JDT! Game time for men's?
Burrito, white rice, no beans, fajita fixens, chicken (or barbacoa), pico, green salsa, a little bit of sour cream, cheese, and lettuce.
Perfecto!
Haha, am I the only one who's Google Ad had an Amazon.com advertisement of Glenberry Glen Ross on DVD for $7 at the bottom of the page?
Holy shit. Hopefully Demario can get a new living situation, as soon as possible.
Yes, I did attend FF.
And another Chatterbox update, they opened Chatterbox II in Beverly a couple of years ago. It doesn't quite have the same caché as the original, but it's nice to have in town when I go home.
I hail from Beverly.
I don't know when the last time you have been through McConnelsville, but I am happy to report that the Chatterbox is still alive and well. Love that joint.