rosycheeks
---
Member since 26 September 2013 | Blog
Favorites
SPORTS MOMENT: Every time Ohio State beats Michigan
COLLEGE FOOTBALL PLAYER: Every Buckeye that's ever beaten Michigan
COLLEGE BASKETBALL PLAYER: Aaron Craft
NFL TEAM: Aaron Craft's favorite team
NHL TEAM: Team USA
NBA TEAM: Whoever will give Aaron Craft a chance
MLB TEAM: Cincinnati Reds
SOCCER TEAM: USMNT
Recent Activity
Seems to be working out OK for them. I'd rather win championships than drafts.
Yeah, I was disappointed too. I'd rather just watch the real thing 20x in a row like I do every morning when I wake up.
Vonn Bell seems to be missing from the composite section. But awesome work, Remy.
All smartassery aside, I love mock drafts, and they're easy content for blowhards (not directed at you, OP -- talking more the Kipers of the world...and even that is unfair b/c Kiper really does know his stuff). They're not going anywhere.
How much information are you sitting on on a daily basis, and how much of it would send this site into a tizzy if you revealed all? Tease us.
What are you hearing about Tuf Borland? Almost all the other early enrollees made waves, but we heard almost nothing about him.
I don't think there's any doubt that Beck sucked last year -- there's just no explaining what happened against MSU without using the word "incompetent." And it's hard to interpret Warriner going up to the box any other way than "Beck's not getting the job done." But Herman wasn't great his first year either, and he was completely unprepared for Va Tech.
I think the writer takes it a bit too far when he turns Beck's statements about 2016 against him in relation to 2015, and quoting his salary is a low blow.
I was as frustrated as anyone with Beck, Warriner, Meyer, and/or whoever was to blame for the stagnant offense last year, but after the Michigan and ND games, I'm optimistic about 2016 and willing to give Beck a chance. Odd timing for this article -- I don't think it gets written if there's not a draft this week.
Well you're at least a medium whig.
Obligatory joke about duplicate threads by the big whigs.
At the end of the day we posted it so that's our bad.
Who was it really?
In my defense, at that point in time he was known for a dumb tweet, and the very little playing time I'd seen had resulted in footballs being thrown into the ground. And that's where I was wrong...Bauserman threw them into the stands.
I once predicted Cubs fans wouldn't be insufferable.
It was definitely Rod Jones, founder of MENSA.
If someone around here has a bunch of time on their hands, a very long time ago I compared Cardale to Bauserman. I don't have the heart to track that down. Not my proudest moment.
"SAD TUN QB"...oh, that is perfect.
OHIO STATE'S KEITA BATES-DIOP TALKS TRANSFERS
I read this as "KBD talks transfer." Not cool.
DJ said that? Huh. I'm just trying to set the record straight, man.
Just goes to show once again that Urban should stop throwing shade at him.
I hate using the sarcasm font, but I know you people.
You guys both know Tom Herman didn't really found MENSA, right?
Do you buy the notion that Urban's comments about Cardale hurt his draft stock? Related: Can people not read?
The lowest rated player is Benjamin St-Juste (.816) from the Montreal area. The cornerback was the first to commit to Michigan's 2017 class back in June of 2015. It will be a surprise if St-Juste is still with the class when signing day arrives.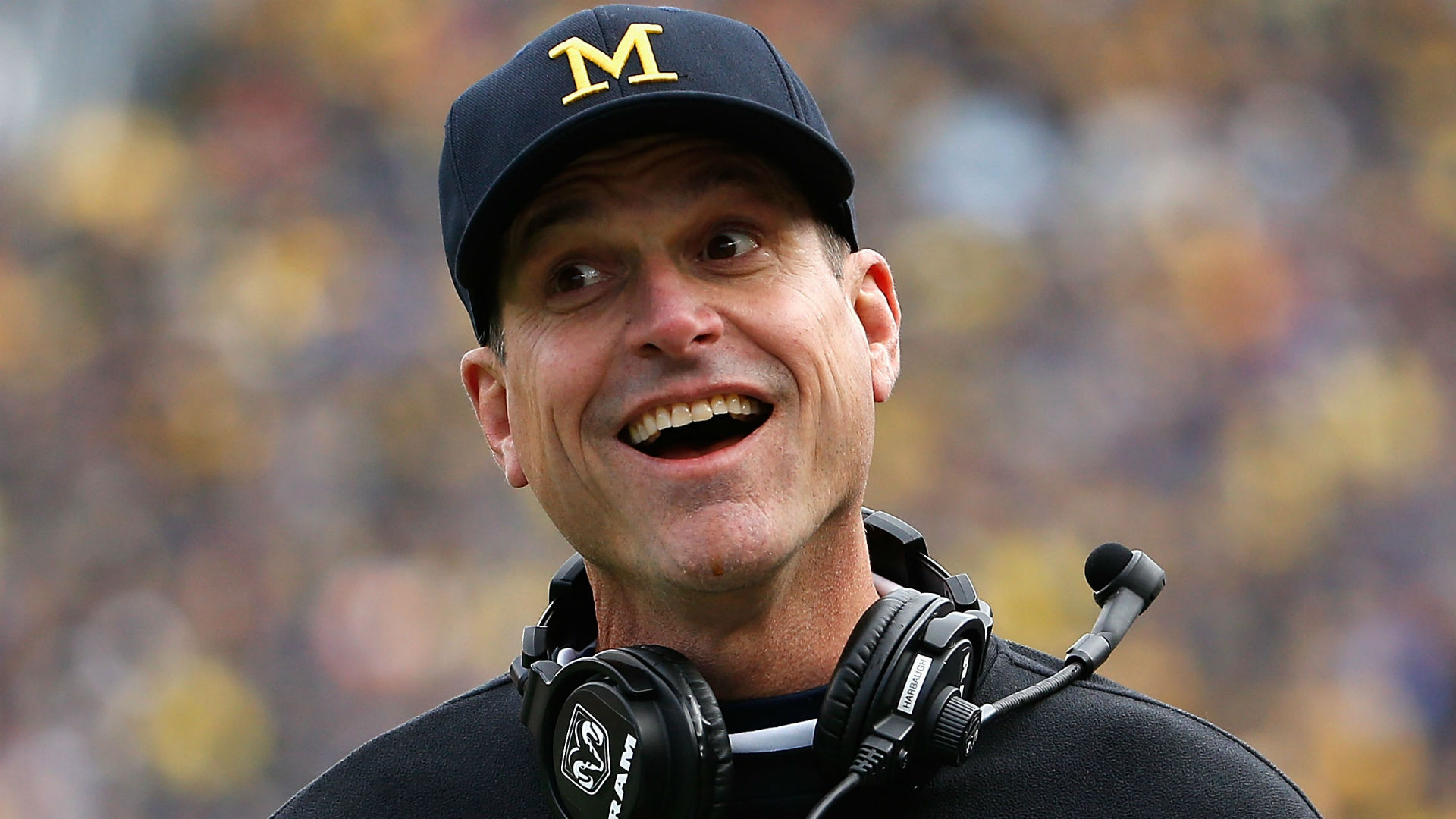 Burrow showed some mobility and also a repertoire with Torrance Gibson
I think you mean rapportoire.
This is our last hit of Buckeye football until September, which is four months away for any underhanded commenter wanting to ask "Is it September yet?"
Is it 1:30 yet?