rosycheeks
---
Member since 26 September 2013 | Blog
Favorites
SPORTS MOMENT: Every time Ohio State beats Michigan
COLLEGE FOOTBALL PLAYER: Every Buckeye that's ever beaten Michigan
COLLEGE BASKETBALL PLAYER: Aaron Craft
NFL TEAM: Aaron Craft's favorite team
NHL TEAM: Team USA
NBA TEAM: Whoever will give Aaron Craft a chance
MLB TEAM: Cincinnati Reds
SOCCER TEAM: USMNT
Recent Activity
The offense must have been in the bathroom.
Jake Browning looks like garbage
Yeah, their schedule is like 2% milk.
Nice. This made me chuckle.
I'm cheering for it to start looking like a real football game. This feels like FCS football to me. But yeah, Washington. For reasons stated above. Death to Michigan. OSU's in regardless.
Especially with people like you spreading it all over the internet.
(Kidding. When you speak, I listen. Thanks for the insights.)
I'm seeing everything perfectly clearly.
For giggles, watch Peppers' contribution on Lewis's runback.
If we've figured out how to call unblocked blitzes, we should definitely do that on every down.
Click on this joker's profile, check his past posts, and DV him to smithereens.
Tom Herman, the founder of MENSA, drilled No. 3 Bobby Petrino in Houston last night. (Disclaimer: I went to bed with the Cougars up 31-0 on Papa John's henchmen in the second quarter.)
Ballsy. Woulda been hilarious if you woke up to a 35-31 final until it sunk in that Bobby Petrino won another football game.
as I told the team afterward
And he said it to the team too. Good.
Curtis Samuel is "as good a blocker as we've ever had."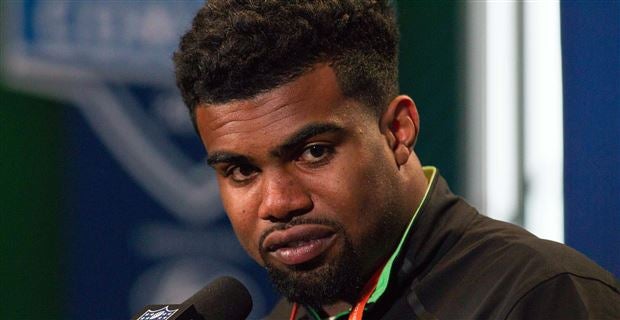 I know the talk of fans and pundits has no actual impact on the games themselves, but the paranoid side of me worries about how everyone is already discussing what happens if OSU runs the table...
That conference is so deep, man...
Also forgot to mention that Michigan lost their lose-to-OSU-but-still-make-the-playoff scenario.
I truly don't get the angst about this Iowa win. I loved it. I would suck to watch PSU/Wisky in the B1G champ game, but it's a game that can only hurt OSU. My thoughts here.
Herbie is wrong about this Buckeye fan.
If Iowa screws up this FG, does OSU jump Michigan? I hope not.
My heart is pumping so hard over this stupid Michigan-Iowa game, I have no idea how I can watch OSU-Michigan in two weeks.
The more I think about this, the more clear I am. Go Iowa. If Ohio State wins out, they're in, and they don't have to risk a loss in the B1G championship game. I know, it'd be fun to watch (if they win), but it's not worth the risk. Nothing to gain. They'd be #2 and would be on a roll with a win over a Top 10 Michigan team. Plus, if Michigan only loses to OSU, I fear they get in even with a loss. Not cool. Michigan can suck it. GO IOWA.
"Beat Michigan State" -- Urban