rosenbuck
---
Columbus (via Columbus)
Member since 11 April 2012 | Blog
Favorites
SPORTS MOMENT: Attending the 2003 National Championship Game
COLLEGE FOOTBALL PLAYER: Joe Germaine, Craig Krenzel, Mike Doss, Teddy Ballgame, and Braxton.
COLLEGE BASKETBALL PLAYER: JJ Sullinger, Ken Johnson, Terence Dials, David Lighty, Threebler, Aaron Craft, and D'Angelo.
NFL TEAM: Browns
NHL TEAM: Jackets
NBA TEAM: Cavs
MLB TEAM: Tribe
SOCCER TEAM: USMNT and the Crew. Love watching Barcelona
Recent Activity
All I get is a message saying "The media could not be played." Any ideas guys?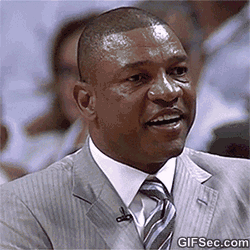 For Arsenal it's really about depth and cohesion. They have a lot of talent in the starting lineup, but it doesn't fit together too well, and when they have to go to reserves they struggle. Buy more and better players, Arsene. Kudos on the find though, it is a sadly similar mindset. I would the English problem as a whole is that the style of soccer they play just pales in comparison to what's going on in Spain and Germany. All the strength and speed in the world isn't going to beat a team that just plays the ball better.
He really is a haus. I was worried when we lost Jamal Marcus because he seemed like he was set to be a monster, but Lewis is terrific. He's especially good against the run, which is important in the B1G. I wonder what's happening with Cornell? I have a feeling he's going to end up at Adolphus' tackle position, but I thought we'd see him this year.
We were definitely not the #1 offense in the country last year, and that was definitely one of our worst showings in B1G play last year. I'm not sure what you're getting at, those stats have nothing to do with the specific game decisions I mentioned.
True, and as great Judson is, there are some guys who are nearly his equal in athleticism and wayyy bigger (I'm thinking RIchardson and Harris). Losing him sucks, but it'll only pave the way for someone as good (if not better) because Urban Meyer+OSU is a ridiculously good combo when it comes to recruiting.
Really, Gabe? From his time here in Columbus he just seemed so...ineffectual? That's probably not the right word but it's what came to mind immediately, but he didn't seem like someone who would be so critical. Guess Cleveland will do that to you...
I knew next year was more likely to be the Tribe's year than this year, and if we can make a move for a center fielder and a first baseman I really like the team's chances. The D is going to be great next year and the pitching staff will still be excellent, I'm excited to see where the team is going. On a side note, I'm anxious to see what happens with the FO. A reshuffling is in order with Shapiro gone and I think it'll be good for the team, I think things had gotten a bit stagnant.

I was 10 when the team came back. It's not just the 1-3 this year, they're 73-141 since I started following them (and I was shocked it wasn't worse than that). I was a Packers fan while they were gone, and I may just go back. The Brown's don't owe me anything personally, but they haven't earned my $$. I'd gone to a game each of the past 5 years and bought several apparel items, but I'm not going to spend my money on this organization anymore.
TP? Nah, we really needed that running back who's still on IR.
To be serious though, the Browns' receivers are actually pretty good. I'm a big fan of Gabriel, Hawkins, Benjamin, and Hartline. Throw in Barnidge and Duke and the team is pretty set. A big receiver would be nice, but they can certainly get by with what they've got.
I've given up on the team for this year. I REALLY hate to say that because usually it pisses me off to hear that sort of thing from fans, but Browns fans deserve better than this organization. If it's not off the field embarrassments, it's on-field ones like a ridiculous amount of penalties and a piss poor defense that can't stop a team missing 3 WR's and 3 linemen. And not just any penalties, we gave them 5+ 1st downs by penalties and the game-winning FG. I'm already not the biggest NFL fan to begin with, and at this point I really don't think I'll be missing anything from my life by not caring about the team anymore.
We let Indiana run 91 plays. That's just ridiculous. Part of that is EzE's long runs, but our inability to keep drives going is killing us. Only scoring 34 pts off of 500+ yds just isn't good enough, especially against IU's defense. I wish we had a better schedule leading into the MSU game, but hopefully the offense gets rolling against the dregs of the schedule upcoming and it carries over against the two good teams at the end of the year.
2/14? Them's Will Buford big-game numbers right there.
Jesus, who was spitting up blood?!
Why? They have as good a resume as anyone at this point.
Edit: beaten to the punch. I've heard people argue for LSU at #1, did no one see how poorly they were playing against EMU yesterday?
How about this- Penn State's offense is and was a shitshow, Indiana has the second best offense in the conference and has been good on offense since Wilson got there. Same with Leidner and Minnesota (how the hell is he still starting btw?). Why not let Sackenburg or Leidner have another go? And those two teams had GREAT defenses. But Indiana? Awful on defense. You have to at least take a chance if you have a capable QB. We gave IU 4 downs inside our 10 to tie, and they probably would've gone for the win. Those are VERY different situations.
Yeah I saw this yesterday, and wondered wtf he was talking about.
Pick up a pitchfork or go home buddy, we don't need your positivity!
On that last one, I can't believe that! They totally compounded one mistake by making two more and now they've basically given away 3 points. Just terrible coaching.
Let's all wildly speculate! Does Raekwon really spell his name "Rayquan," but Urban misspelled it and refuses to change it? Should Zeke move to fullback since he's such a great blocker? Adolphus Washington is the only good tackle on the roster, should we consider cloning him, or is that unethical? I heard Nick Bosa is only coming to OSU because Urban promised him a starting QB job!
As others have said, I generally avoid the chat and sometimes even the site on gamedays. It does tend to bring out the worst in people as well as the trolls, especially with the new format. I do like most of the folks who frequent the site, but I'm here more for the Buckeye coverage than devotion to the forum/comments. Even the best of us are capable of doing some really dumb shit when we know we're anonymous.
Thad has sad he's better coming in the Diebler was. Now, getting to the level Diebler left at is another thing entirely, but I think he's going to have a big impact on this year's team.
Ok, I have to ask, is that last guys name pronounced Car-teh-air, or Cart-air? Or something else? Carter?