rosenbuck
---
Columbus (via Columbus)
Member since 11 April 2012 | Blog
Helmet Stickers: 4,895 | Leaderboard
Voting Record: 6820 / 760
Favorites
SPORTS MOMENT: Attending the 2003 National Championship Game
COLLEGE FOOTBALL PLAYER: Joe Germaine, Craig Krenzel, Mike Doss, Teddy Ballgame, and Braxton.
COLLEGE BASKETBALL PLAYER: JJ Sullinger, Ken Johnson, Terence Dials, David Lighty, Threebler, and absolutely Aaron Craft.
NFL TEAM: Browns
NHL TEAM: Jackets
NBA TEAM: Not really a fan, but I root for the Cavs
MLB TEAM: Tribe
SOCCER TEAM: USMNT and Tottenham (basically Cleveland) Spurs
Recent Activity
Muahaha, I see we're getting started on pounding VT early, huh?
Aston Villa have never been relegated, I'd definitely love to see them stay up.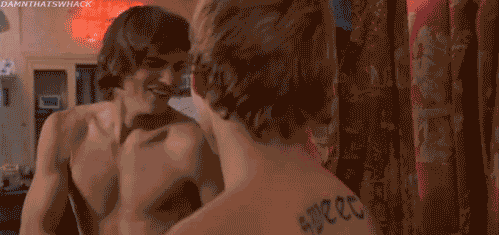 Made of glass you say? JT's last two seasons in which he played ended with major injuries. Braxton could have played in the games he missed his junior year but we had KG to play against a couple powerpuffs, and he played the entire game against Clemson hurt. He's a tough SOB, as is JT.
the TSUN
I wonder if Coach Coombs inputs his PIN number on ATM machines...I jest, god bless that man's ridiculous energy.
Wow, dude had a ton of HS.....so, do those get redistributed?
Seriously? Guy coaching the most talented player at most important position in the draft claims said player, who will be the top overall pick, will play in the Super Bowl in a league with great parity within half a decade, and it affects how you feel about a Buckeye? The Colts won 2 games one year and then made the playoffs the next. Cam Newton got the Panthers to 12-4 and the playoffs year 3.
I intentionally referred to him as Strav for that very reason. I never thought he was a troll just because he got so butthurt about certain things. I think he was just an eminently disagreeable person.
Ooooh it looks like he finally got what was coming to him. If you don't have anything positive to offer the community, you don't belong here. I'm glad he finally had to face the consequences.
I know you warned us DJ, but I just have to say, Ob.........oy am I excited about all the commits this weekend.
Uncle 9er and the others have only served to make me suspicious of everyone these days. I mean, what if every account on here is the same person and they're all here just to mess with me?
I'm not gonna DV him, but "beneath contempt?" That's just ridiculous. The anonymity of the internet has sent hyperbole into the stratosphere, and no one accurately says what they mean anymore. Unless OP actually believes that line, in which case he needs to log off and step out into the real world. At worst this is a dumb mistake on a platform that removed the thought process from making public statements and allowed people to just immediately send their thoughts out to the world. And that's assuming that this was directed at Guarantano.
Can't tell if this is humorous or if you forgot to switch accounts. Eh, either way it's funny +1.
Decline!? Signing day is almost 10 months away and we have 8 commits. This time last year we had, what, 2?

Look at that graph, I see a goldfish. Goldfish are actually orange.
Guarantano to Tennessee confirmed.
Hoops question. Thad likely has only 2 scholarships for 16. One will be taken by Funderburk. Thad has offered Micah Potter and Nick Ward. We really need a guard in that class.
Can they hold out long enough to factor into Tyus Battle and Kobi Simmons' recruitments or will they take one of the bigs and call it a day? And what about VJ King and Seth Towns? It's shaping up to be a tough decision if Thad has to choose whose commitment to take.
So the Spurs would be ok with Leonard or Duncan? Or the Warriors without Curry or Thompson? Or the Clippers without CP3 or Jordan? Or the Hawks without Horford or Millsap? Or the Rockets without Harden? Or...well stop me anytime. If any team is without one of those top players, they're done.
Even considering that, there's a huge difference between being down one top player and being down your top 3 players in a game that literally doesn't matter against a team that's playing for their playoff lives.
Until I hear it from D'Angelo
Man that episode made me tear up. Tennant was my favorite Doctor, and even though I didn't love Donna, her dad was great.
Yeah, total non story. This team runs 8 deep with LeBron, Kyrie, Love, TT, Mozgov, JR, Delly, and Shumpert. And there are veterans that can come off the bench and hit shots. ANY team that suffers an injury this time of year is screwed. Also, in the playoffs rotations tighten usually and the Cavs' top 7/8 is as good as any in the league.
Man I was a huge fan of Antonio's. One of the most underrated Buckeyes, and a great story going from walk-on to all-conference. Also, nomen tuum amo.
Used*