rosenbuck
---
Columbus (via Columbus)
Member since 11 April 2012 | Blog
Helmet Stickers: 4,971 | Leaderboard
Voting Record: 7055 / 769
Favorites
SPORTS MOMENT: Attending the 2003 National Championship Game
COLLEGE FOOTBALL PLAYER: Joe Germaine, Craig Krenzel, Mike Doss, Teddy Ballgame, and Braxton.
COLLEGE BASKETBALL PLAYER: JJ Sullinger, Ken Johnson, Terence Dials, David Lighty, Threebler, and absolutely Aaron Craft.
NFL TEAM: Browns
NHL TEAM: Jackets
NBA TEAM: Not really a fan, but I root for the Cavs
MLB TEAM: Tribe
SOCCER TEAM: USMNT and Tottenham (basically Cleveland) Spurs
Recent Activity
Also Bucky Hodges, their TE, is a beast.
Slants as "Trick Play" gets me every time.
I feel like you forgot a couple Joey Bosas on that list.
You're really stretching there. We've had Sullinger, Della Valle, Thomas, Ross, Weatherspoon and Sibert leave early the last several years. You can't just replace guys like that overnight, you have to first know those scholarships will be available, which you don't until too late in the recruiting calender. Couple those losses with the 5! man senior class we just lost, and two 4 year starters from the year before in Craft and Smith, and you've got a top-heavy roster with little playing time to offer freshmen and a short bench. That's not terribly appealing to kids in the one-and-done era. On top of that Thad went after and missed on several national-level big men (Tony Parker and Dajuan Coleman to name just two) over a multi-year span and rather than reach like he did for say, Trey McDonald, he banked those scholarships for future use. Those banked scholarships are why we've had two outstanding classes in a row.
Oh, and while I am well aware that Thad doesn't make every single recruiting trip, in the last 4 classes we've signed players from Nevada, Maryland, Florida, Illinois, Texas, and Georgia. Those are only the states we've signed players from, he's traveled to see others in Las Vegas, Florida, and New Jersey just to name a few.
I know you're a big Thad hater, but you should at least think this stuff out a little before you hit save.
I watched an game with him and his brother last year on ESPN. It's E-mah-tor-bay-bay
Dude is everyone in the Potter v Davis video at least 6'7" or is it just me? Potter's 6'10" and he doesn't look much bigger than anyone else. Maybe it's just the camera angle....
With all the talent he had his teams only made the finals once. Ask any OKC fan and they'll tell you they're glad he's gone.
There's no way he's as bad as, say Kobe and Jordan. Some random two minute interaction is not enough time to accurately judge a person's character.
All jokes aside, Scott Brooks was actually pretty terrible. But I think Blatt has done a great job. He's made some rookie mistakes (I know he hates being called a rookie, but it's true, the NBA is a whole 'nother level) but he's also shown he can make adjustments, especially with how banged up the team is, it's pretty incredible they're going back to Cleveland with home court advantage intact.
Amir's best year was 7.8pts, 5.8 rbds, and 1.8 blocks. I'll take Thompson any day. Besides, I highly doubt Thompson has the same lackadaisical approach as Amir.
As much as this sucks, I think Simmons is a better fit since we need PG help and he's more of a combo guard. That's if we're able to land Simmons, and that's a big if.
I don't know, but there's no way in hell he redshirts.
Hell, Loving's the only true junior. That...that scares me a bit. He needs to improve his body language/effort on the court. I worry about him just being given a starting job and becoming entitled. Hopefully the young guns will push him to reach his potential.
I've posted more thoroughly on here in the past on this topic, but over his last 15 games (naturally all ACC play against the likes of Duke, UNC, Maryland, UVA, etc) he averaged something like 9pts, 8rbds, and 2 blocks. He's definitely got some talent.
Yeah I meant for his future, I think he and AW would be scary as two DT's in passing situations. And that experience playing inside would help him if he ended up in a 3-4 in the NFL.
Infringing on Unky's territory, you're a brave man!
I wonder, if the staff still doesn't have enough confidence in the tackles behind Adolphus and Schutt, if we might see JB playing some tackle in passing situations to get another one of these talented ends on the field. It would benefit JB too, as he could be a Watt-level disrupter as a 3-4 DE, which does require more work in the trenches than a 4-3.
Dude you forgot the best one!
Muahaha, I see we're getting started on pounding VT early, huh?
Aston Villa have never been relegated, I'd definitely love to see them stay up.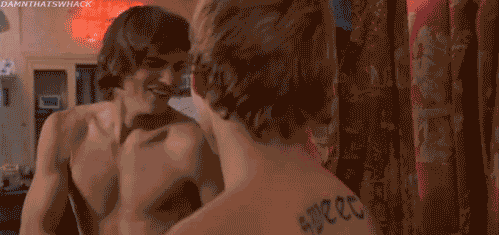 Made of glass you say? JT's last two seasons in which he played ended with major injuries. Braxton could have played in the games he missed his junior year but we had KG to play against a couple powerpuffs, and he played the entire game against Clemson hurt. He's a tough SOB, as is JT.