rosenbuck
---
Columbus (via Columbus)
Member since 11 April 2012 | Blog
Helmet Stickers: 6,143 | Leaderboard
Voting Record: 8854 / 790
Favorites
SPORTS MOMENT: Attending the 2003 National Championship Game
COLLEGE FOOTBALL PLAYER: Joe Germaine, Craig Krenzel, Mike Doss, Teddy Ballgame, and Braxton.
COLLEGE BASKETBALL PLAYER: JJ Sullinger, Ken Johnson, Terence Dials, David Lighty, Threebler, Aaron Craft, and D'Angelo.
NFL TEAM: Browns
NHL TEAM: Jackets
NBA TEAM: Cavs
MLB TEAM: Tribe
SOCCER TEAM: USMNT and the Crew. Love watching Barcelona
Recent Activity
Yikes. I hope he takes all the time he needs and doesn't rush back.
OOOH Danny Clark just trucked a defender on the sideline. Working on getting a video.
MSU and Maryland twice, plus at Wisconsin and Indiana. Tough road schedule this season. But I love having such a tough schedule, it'll help this young team grow and hopefully prepare them for a run in March.
We all swoon over the depth and ridiculous recruiting we have, but when it gets put to the test we all freak out? I'm sorry but I'm just not that concerned.
Cowherd must has left before he could tell poor Mack.
Most likely to waste an afternoon watching Corey Kluber pitch his ass off only for the Indians to lose 2-1: me, damnit.
At least I have you guys for some laughs. Thank god football season is right around the corner.
Nope, they play 5 games against ACC teams per year as part of the agreement.
Besides, Hoody has that category locked up!
I'd love to see us schedule Okie State too so that we can put a rest to any claims on "OSU."
While this is a very good point, Wisconsin fans do travel well.
Yeah, but for that one we only have ourselves to blame (see my icon).
Cal is in the VT category off really good when we scheduled them, but disappointing once we actually got to play them. Thanks for reminding me of that UCLA series though, my favorite memory of Bellasari is him leveling a UCLA linebacker.
It's hard not to like him. If he puts it all together, he's basically a freak hybrid of JT (coachability, intangibles), Braxton (4.4 speed), and Cardale (size, cannon arm).
Well, it at least seemed like the competition here steered him elsewhere, so I can't say this would surprise me.
Chuck Nagy was one of my favorite Indians, but that made no freaking sense. Why bring in a soft tossing righty starter in the 10th? Was he expecting it to go 15? Ugh....
They are in the ACC. They just think we're all too dumb to realize it.
This is the kind of scheduling that can help a team with 1 loss still make the playoff, or even make a difference in seeding. Besides, how you can you really claim to be the best without beating the best? I just hope these games stick!
As a lifelong Indians fan....no.
When we have hitters, we don't have pitching.
When we have pitching, we don't have fielding or hitting.
And when we get close, say, 1 win from the World Series with the 1st and 4th place finishers in Cy Young voting up next we end up relying on Paul Byrd in a game 7 and JD Drew hits a grand slam with his eyes closed. Damnit.
I've got asparagus standing by, it's probably my favorite veggie. As for my sauce, it's a cup of French dressing, 3/4 cup soy sauce, 1/2 cup lemon juice and a quarter cup Worcestershire, a tablespoon of garlic powder and ground mustard, a pinch of salt and a good amount of pepper. I marinade it in the sauce for 24-48 and then boil the sauce for ~5 min and serve it along side the broil....so good.
Haven't decided how I want to do it yet. I just got my first grill last week and I've already made burgers and a steak, but this thread certainly has me contemplating it.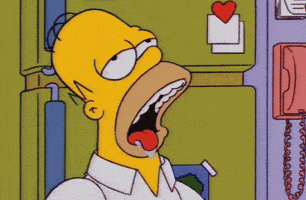 Also, funny you should mention this, I'm gonna try some crack today! Well, my family's crack sauce on a london broil that is...
Whew, that's a lot of hostility from someone who doesn't realize which link I was replying to. The "real" highlights are the next comment down friend. Tone down the anger a bit.
Muuuch better, though the woman said Dwenger won >_<
Mack, though? Wow. Can't wait to see those ball skills in Columbus.