ronbizi
---
Member since 31 July 2012 | Blog
Helmet Stickers: 1,752 | Leaderboard
Voting Record: 4888 / 273
Favorites
SPORTS MOMENT: 2006 game vs Michigan and being on the field after wards
NFL TEAM: Cincinnati Bengals
NHL TEAM: Columbus Blue Jackets
NBA TEAM: Boston Celtics
MLB TEAM: Cincinnati Reds
SOCCER TEAM: Arsernal
Recent Activity
Actually, I was trying to avoid that, if you read the second sentence.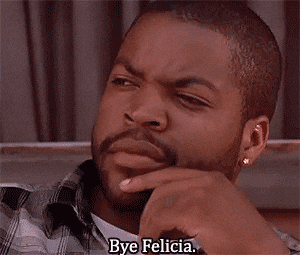 Yessir
up down up down left right left right A B A B select start
Poor behavior, but I'm on her side. I freaking hate tow truck drivers and companies. They are disgusting, immoral scumbags. Obviously, there are exceptions, but every experience I've had with a tow truck driver has been poor, and the clerks are just as bad. They do not give two cents about humans, just care about that dollar. I've even had my car towed from my own parking lot with a parking pass sticker, and the assholes kept towing from my lot while saying they were too busy to return my car. I went off on them in a very similar manner to her.
Wanna clue? For my OGs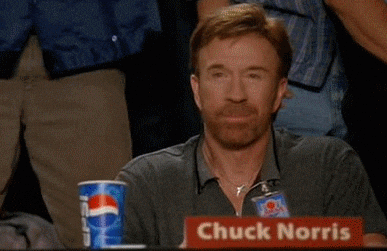 I was about to ask the same thing. I'm actually surprised this hasn't been discussed more. He's one of our most hyped recruits, and seemed to be on the road to recovery.
Yep, but often players allow their health to be discussed, even if the doctor isn't the one revealing the information. I wasn't expecting the team physician to specifically hold a press conference explaining his injury. Usually, one way or another, the specifics of the injury comes out. Like some of the astute physicians have explained later in the thread, there are several ways that Dean could have been denied an opportunity to play. And I fully trust the OSU medical staff in their decision making. They're some of the top docs in the country. I know what a HIPAA violation is. I think you took my comment a bit too literally, but I probably should have not lumped the team physician into the group of people I waited to hear from. I was meaning to imply I was waiting for the medical facts to come out before jumping to a conclusion.
I just wish we could who is upvoting and downvoting the comments (like a quick drop down box or something if we clicked on the number). I have nothing to hide with my votes as with most members here.
He is just stupid fast.
Stupid? Hardly. Impressive, very much so.
Some recruits hopefully care more than the product on the field, and aren't from Ohio. You take football just as a means to get a free education, how can you not be excited to attend Duke for free?
Totally agree. Unfortunately, I think it will be true too. There's no reason why he shouldn't have a head coaching position after next year. He deserves it.
Can't imagine the number of Apple pies he'll have waiting for him next year...
I'm not implying at all High School football coaches are dumb. But the one at my high school wasn't the brightest. But he was a good guy that would stick up for any of his players. I could easily see our coach acting the same way as Dean's coach, just out of love for his former player. And then cooling down later.
I would love to hear from these "medical experts" we had on these boards. You know, the ones that DIDN"T wait to jump to conclusions how it was all about the scholly numbers. Like all the other rational people on these boards, I waited since I do NOT know Urban Meyer, Mr Dean, or the team physician for the Bucks to weigh in on this situation. But of course, most of these cowards will crawl back into their holes until they find the next thing to bitch about.
Who are the next likely commits? Do you think we can land Wallace?
BigTom, am I following you correctly? UFM potentially could be crazy, and therefore he should see an orthopedic surgeon?