ronbizi
---
Member since 31 July 2012 | Blog
Helmet Stickers: 1,386 | Leaderboard
Voting Record: 3210 / 217
Favorites
SPORTS MOMENT: 2006 game vs Michigan and being on the field after wards
NFL TEAM: Cincinnati Bengals
NHL TEAM: Columbus Blue Jackets
NBA TEAM: Boston Celtics
MLB TEAM: Cincinnati Reds
SOCCER TEAM: Arsernal
Recent Activity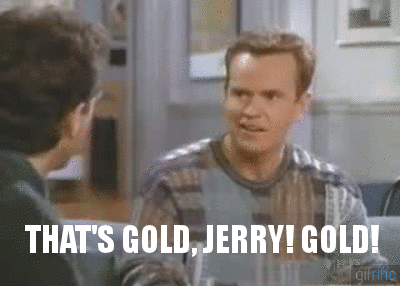 Dog = Me, Treat = The Hurry Up
I'm going nuts this last week before signing day!! Love the excitement, but hope everyone remains respectful to all these recruits. In the grand scheme of life, no adult should be bashing these kids for any of their decisions. Its their lives, not ours.
I thought his redshirt was the year before?
Nice, glad to hear Tiger is back there! I agree, the atmosphere of that tournament definitely brought out people that normally wouldn't go. I'm a frequent golfer too, I've gone to tournaments where obviously this wasn't the environment. Its a great change of pace for the sport!
You've outdone yourself. Wish I could have upvoted your post starting the thread too.
Waste Management open is the craziest golf tournament I've ever been to. I think I watched 5 golf shots. The crowds actually can heckle and interact with golfers rather frequently. Tiger doesn't even go since he's too uptight for this environment. The crowd places a bet to see which caddie reaches the 16th green first. I saw caddies running full speed with the clubs and diving head first into the green in one of these races!!! Someone kicked a football to Padraig Harrington, and he kicked it right back! There's also basically a rave tent on the course where people are getting wasted with a DJ. And meanwhile, if anyone has been to Scottsdale, the beautiful women of that town are out in full force during the whole tourney. Never knew going to a golf tournament could be so much fun!
That seriously was amazing.
Looks like our 2015 OL recruiting class is likely done?? No problems there, we're already loaded. Any extra 2015 OL recruits are icing on the cake. Quick question Birm... with as loaded and as full as the 2016 class is already getting, how will that affect recruiting the rest of the class? Will it snowball the class because recruits feel like they have to make a decision before a spot is filled out? Or will the opposite happen, i.e. kids thinking the class already is getting full and feel more of a priority elsewhere? Also, how does it change our staff's philosophy? Thanks for the great work.
The ongoing "um what is this about" thread right now is what prompted my thoughts. However, I really don't have enough initiative to research the threads where you're responses on subjects seem to go overboard M Man. I respect your right to voice and defend your thoughts, and generally enjoy your contributions. However, I notice you have a tough time letting things go. Not always, but more than average members. But if it amuses the rest of the site, so be it. I enjoy some back and forth. I just get annoyed when a thread goes off-topic or becomes a personal battle. The thread wasn't aimed at you, just was citing an example since you're a well known member of the community. I see many more examples from other members that is much worse than what I brought up from you M Man. You'll at least keep the cursing and verbally abusive stuff out and seem to be respectful.
That can go on. Already happens a lot. Just fighting one battle at a time, my man.
There's a chance he may already have academic scholarships if he's a med student. If he turned down the scholarship and is paying his own route (i.e. no schollys or trust fund), that's pretty eye-opening.
Obviously more than time to time. I don't get it. There are so many things to upvote in our brotherhood of buckeye fans, yet you find it so much easier to downvote.
Can't upvote a steelers fan, but will voice my agreement of being scared if Devin Smith pairs up with Flacco.
Me thinks you should finally listen to the grammar police. Honestly, I do not care at all about proper punctuation. But when I see a post like this, its hard to take it seriously.
He may be a project, what do I know? But I feel these comments come out only when a player commits to another school. Good luck to Prince. Its annoying to read comments that bash his decision to Alabama like he doesn't want to win. Is Warriner a great O-line coach? Yes. Should that be the only factor for a kid from Maryland to decide on which school to attend? Hell no.
Check the video around the 15:20 mark for the play. Doesn't really show who was backing up the tight end if the ball got by him, but seems likely no one.
I think we'd be lucky to have him for another ten years. That's my hope.
Absolutely cannot rule out EZE as a Heisman candidate. I agree that a QB is far more likely to win from a historical standpoint. But I'd guess the majority of national media would rank EZE as the Heisman frontrunner right now. I would. He was the MVP of our team over the course of our last 3 games.
Robert Allenby's reply:
That's a given. There were deficiencies all across the board at times with our defense last year. Great to put it together this quickly. Hats off to Ash, Fickell and the whole staff.