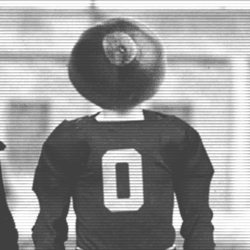 ronbizi
---
Member since 31 July 2012 | Blog
Helmet Stickers: 452 | Leaderboard
Favorites
SPORTS MOMENT: 2006 game vs Michigan and being on the field after wards
NFL TEAM: Cincinnati Bengals
NHL TEAM: Columbus Blue Jackets
NBA TEAM: Boston Celtics
MLB TEAM: Cincinnati Reds
SOCCER TEAM: Arsernal
Recent Activity
Don't take that crystal ball to Memphis seriously. It sounds like its a Tenn/OSU battle.
If I forced you to make a decision, Drew RIchmond to OSU or Tenn as of right now? No shoe eating involved.
I remember that! Inspiring story!
If he can beat cancer he can certainly beat MIchigan any damn team in the country! Welcome!!
If this kid beat cancer, lets set the bar higher.
I'm starting to sense some type of conspiracy amongst 11W readers to make the BIRM eat his shoe. What is this delicious shoe made of?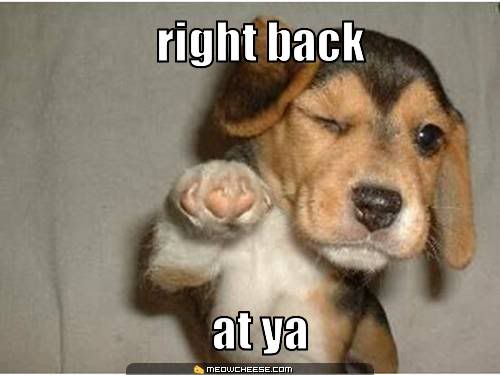 How silly! If he had any patience, he could have gotten all of that for free and more during his SEC recruitments visits!!
What is wrong with you?
Edit: This was in response to a very inappropriate comment that now has been deleted.
Still confused how 465 total yards and 3 touchdowns as a true freshman at The Ohio State University isn't a good year. Those numbers as a senior, then I'll say 'meh'
What were your top factors in deciding on coming to Ohio State?
I don't know why, but this statement made me chuckle. I like how you wrote about the thought process that you initially went through, then the brutal honesty of "I don't have a clue." Lol, upvote for that.
They have one thing on us and thats vacation weather. Big Whooptie man that shit gets old after a week.
Agreed with everything you said until this last part. Having vacation weather all year long does not get old after a week. In fact, it is quite awesome. And from all the Ohio State fans I met while living in Dallas, Phoenix, and Tampa, many Ohio State fans agree.
Does anyone have more info in regards to where we stand in his top 3, or if he's leaning toward a school?
Watch Nick Conner be the best of them. I would love it if he becomes another Luke Kuechly. That being said, I can't wait to see all of this talent on the field. May the best man win.
I think the issues are a lot more than a twitter account. Supposedly, low morality SEC schools stopped recruiting him. I think that says something when his talent is so great.
Best way to handle this issue...don't drink and drive. Pay $20 for a cab anytime you put a drink in your body. And if that's too much money, sit at home and enjoy that Natty light. Everyone metabolizes alcohol differently. Its not worth the risk of getting in trouble even if you feel sober after having a couple of drinks. For the all the younger members of this community, this is experience talking. I like having fun and going out. But from the moment you step out your door and plan on drinking, have a game plan that does not involve driving a vehicle.
I'm sorry, but I will judge him. Stuff that people consciously put in their body is not a disease. This guy made a decision to use drugs and has no self control. He does not deserve the talents that this world gave him. I still wish him well, but I have no sympathy for him.
C'mon man, obviously those comments were before the statement was edited.
That is a grown man. Sucks he's going up north, but he looks built to be playing from day 1
Very good point Hayze. To elaborate on your comparison Woodshed... "nucking futs and "unlikely" are far different things also. I agree that its unlikely we will land all of these top targets. But when we're in the top 2 or 5 of all these recruits, how is that "completely unrealistic"? When the staff just landed two 5-star recruits in same hour today, there's no need to throw cold water on everyone's excitement.
You knew this was coming.
Hey fellas, joining the party late! Just wanted to make sure the 11Warriors obligatory "new commit" GIF was included!!!
And soon the Big Ten, and every other power conference. Their ridiculous rules and regulations are about to implode.
It would have been cool to see the actual mascot of a Badger or golden gopher in place of the letters on the bikini bottoms. Especially if Oregon State could have been included...