ronbizi
---
Member since 31 July 2012 | Blog
Helmet Stickers: 2,048 | Leaderboard
Voting Record: 6402 / 330
Favorites
SPORTS MOMENT: 2006 game vs Michigan and being on the field in the aftermath
COLLEGE FOOTBALL PLAYER: ted ginn jr
COLLEGE BASKETBALL PLAYER: jimmy jackson
NFL TEAM: Cincinnati Bengals
NHL TEAM: Columbus Blue Jackets
NBA TEAM: Boston Celtics and Cavs
MLB TEAM: Cincinnati Reds
SOCCER TEAM: Arsernal
Recent Activity
Guy is from Worthington, nice fun-loving guy. First hand information.
And that's how you don't use italics!!
That scene was freaking hilarious. Robert Downey Jr is a badass.
Can the Michigan lover that's downvoting all the negative Michigan comments please include me? I'll wear that downvote with honor.
That easy enough to answer. Absolutely that is what a bunch of kids care about. That's why top recruits end up FSU and acting out like Winston. Braxton has been a stud now for four years. Look at how he keeps things close to the vest. Thats's Ohio State. Upvote from me, I agree with the ridiculousness. Its awesome to hear from our recruits how they love OSU because its the hardest working team in the country. And when our players use social media, they do it right.
HELL NO! Send him to the Celtics. Hope you've calmed down from this weekend.
If not...
I think you answered your own question.
Understood. I was referring to a situation more like if the surgeon already denied clearance. If everything was going as expected in Braxton's recovery and he was awaiting an appointment, the situation would be different.
If you bothered to read the whole post, then you would have seen that the 11W members have the right to have our voice heard. I'm not opposed to letting him back in if he refrains from this behavior or admits his Michigan love. I am tolerant and inclusive. To a point.
I didn't downvote you. I'm not putting down Ohio State academics and I agree with your compliments about OSU. But you're still looking through the situation with scarlet colored glasses. You're putting down Stanford and Northwestern because they can't offer certain interdisciplinary opportunities and that their average student is very intelligent. But I see nothing wrong with their admission process or their inability to be as vast as Ohio State. They still are elite educational schools that offer many fields of study and research.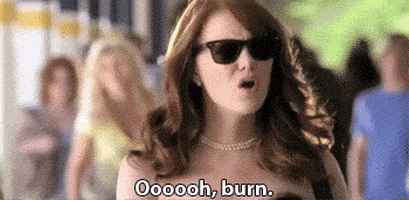 I'll attempt an answer for you from my perspective (part of my training in medicine was in sports medicine). BTW, great and very well written article by Dr. Earl. I very much agree with and support her statements. I think it would depend on the team doctor. I do agree that an athlete being cleared without the approval of the surgeon performing the surgery would be highly unusual. I'm not a surgeon, so I would defer clearance for full activities to the surgeon if I were the team physician. I could potentially see two situations where an athlete gets cleared without approval from his surgeon. One, the team physician personally cleared the athlete because he/she is also a surgeon and disagrees with the other surgeon (I don't agree with this, but could see it happening). The other approach would be to seek independent opinions of other surgeons that all support full clearance. Its something you're taking a risk on, so the team physician better truly believe the athlete will be fine short and long term.
I think the reverse would be true, especially since they love taking our leftovers. I would hope we don't extend an offer just because MSU did. We have the best freaking team in the land. We should extend offers only when we're goddamn ready and only then!!! Especially since all Urb has to do is:
Just like Ohio State fans don't settle for top 25 finishes, some student-athletes just want the absolute best academic school. More props to them.
Just means you became a regular following Buckeye fan at a very early age! Right? At least that's what I tell myself.
Out of all the WRs we are chasing for 2016, including the committed Austin Mack, which one do you want to see in a scarlet and gray uniform the most? Also, a percentage on the likelihood of keeping Kareem Walker in the fold?
The prosecutors in this country are interested in drug dealers, murderers and rapists...
In the words of a great wise, first you get the recruit on campus. Now we can start talking.
Actually CalgaryBuck is a pretty positive Buck that seems to be pretty cool. By your title, I also expected a lot more Crystal Balls than 4. You know, like at least 6.
Agreed. I knock ESPN. I give credit when its due. Great series. Either it accidentally comes on, and I stop life for a couple hours. Or I just decide to screw it and skip what I was gonna do next if I see it on the guide ahead of time. Haven't seen this one though. My fav was the "The Two Escobars." Not a cokehead, but had me at the title. What about others? Your fav?