ronbizi
---
Member since 31 July 2012 | Blog
Helmet Stickers: 947 | Leaderboard
Favorites
SPORTS MOMENT: 2006 game vs Michigan and being on the field after wards
NFL TEAM: Cincinnati Bengals
NHL TEAM: Columbus Blue Jackets
NBA TEAM: Boston Celtics
MLB TEAM: Cincinnati Reds
SOCCER TEAM: Arsernal
Recent Activity
Sing it M Man....oops, I mean Akon.
Never argue with stupid people. They'll bring you down to their level and then beat you with experience. - Mark Twain said after a conversation with another fellow Mark, Mark May.
Fixed.
Lol. He was coaching at Stanford, who's admission process is as difficult, if not more, as Northwestern. So imagine a coach coming to Northwestern and doing very well including a BCS game with multiple wins over OSU (I'm comparing OSU to Stanford's wins over USC in their prime with Carroll). Then, he goes to the NFL and reaches 3 NFC championship games in first 3 seasons along with a Super Bowl appearance. To answer your question, yep, this would be a great get for TSUN.
I can explain the down votes for the second comment..
After seeing the opening three responses to this thread completely misinterpret the meaning, I was about to lose it! But then I decided to
even with my anger, and saw the rest of my 11W brothers and sisters come to the rescue later in this thread! Still gave UV to TexasBucksFan for his accurate assessment and not being disrespectful while not quite getting the point of the thread.
Not in my experience of living in the South. The fans play the SEC card no matter the team.
No doubt Cager's explanation is a copout. Can't get annoyed with him though, he's still a high school kid. The way he's going, he'll have a completely new top five in a a few weeks.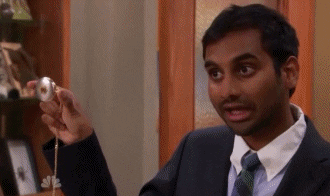 I hope so. But in today's recruiting world, can't take anything for granted.
I used to live in Dallas. There's a bar in uptown on Mckinney Ave, think its called the mac. Used to be a group of Bucks fans there watching the games.
I see. That makes me so happy there is a committee. That type of ass backward thinking is typical of the AP pool. If you win by 55 over a crap team, there's no reason you SHOULDN'T drop a spot to a team that crushed the #13 team 59-0. And yes, one game can make that big a difference. Baylor evened up their resume to TCU, Florida St went undefeated through their championship game, and OSU....enough said.
I respectfully disagree. He's never had such plethora of weapons around him during his previous years. Even though the argument will be made that our support system is fantastic, if he rips it up this year posting JT Barrett numbers, it will tremondously improve his draft stock IMO. He's in a unbelievable position to succeed if he's our starter next year.
I see transferring a much more realistic possibility than going the NFL route. Right now, he's coming off major shoulder surgery and needs to prove himself. Its not like he was a guarenteed 1st round pick coming into this season. He needs to prove himself for a year before declaring. I'm not knocking Braxton nor hoping for him to transfer. Just think that's more likely than him going to the NFL now.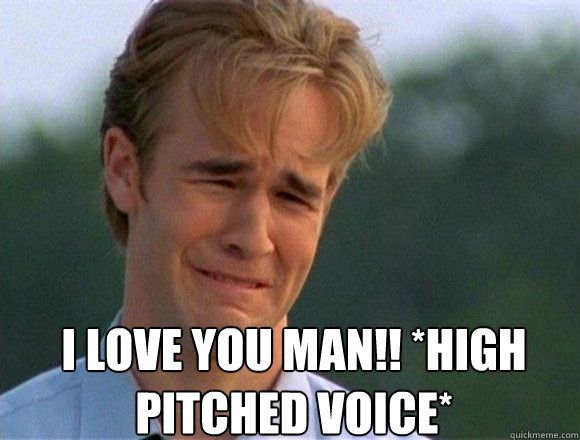 Joey Galloway. The committee got it right, brah. ​And welcome back Kirk Herbstreit.
I was gonna post a GIF of the positives of staying in Florida. Unfortunately I would be sent to jail since almost every one involves girls with bouncing breasts on the beach. That being said, I will always hope UFM continues to poach Florida's best!!!
+1 for all the good answers, even though you butchered my nickname SwainPM, lol.
Norwood sounds pretty solid to the Bucks in his quotes. What, outside of the fact Georgia is his home state (I realize this is a big factor), makes you believe he's less solid than some of our other out of state commits?
He said "at best". Basically giving respect to another power 5 school while insinuating Oregon State is not the prestige of Wisconsin in football.
Always interesting to hear how there can be mutual loss of interest. Seems like a cordial way of ending things and both sides saving face. Regardless, as much as I would like to know every detail of what transpired, I hope our fans allow Mr Green to maintain his privacy until he chooses otherwise. I wish the young man nothing but the best in the future.
So many ignorant assumptions and over-generalizations in your arguments that it's making my head spin!
The problem is that we carry the flag for the whole conference. If any of these teams sustained success, they'd start rooting for the whole conference like us. I'll give MSU fans some credit, the ones I know seem to root for OSU outside of our game in recent years. Connor Cook can kiss my ass though.