ronbizi
---
Member since 31 July 2012 | Blog
Favorites
SPORTS MOMENT: 2006 game vs Michigan and being on the field in the aftermath
COLLEGE FOOTBALL PLAYER: ted ginn jr
COLLEGE BASKETBALL PLAYER: jimmy jackson
NFL TEAM: Cincinnati Bengals
NHL TEAM: Columbus Blue Jackets
NBA TEAM: Boston Celtics and Cavs
MLB TEAM: Cincinnati Reds
SOCCER TEAM: Arsernal
Recent Activity
113 upvotes to 166 downvotes. Hopefully that's enough to not even bother commenting on the personal policy of downvoting juvenile nicknames.
Can you hook me up with your bookie?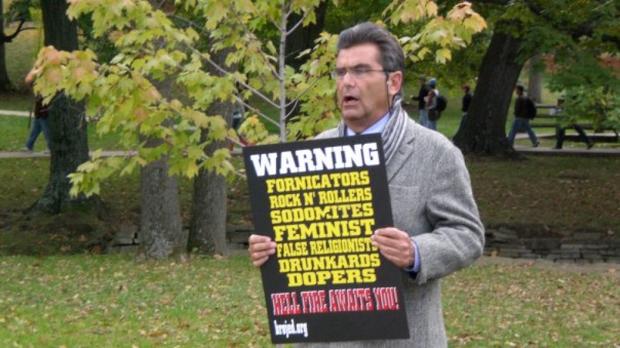 Now people, I haven't completed EVERY one of those actions...
I think its low. It would be higher if we weren't putzing around all year. By putzing, I mean going 10-0 with an average margin of victory by 22.8 points. Clearly unacceptable in these parts.
Who's the douche that downvoted a new member and poster over such an innocent, well meaning comment? +1 from me newbie
Lol, good find 1994.
Maybe the price was an error that got fixed, but the link shows the price being 2 for $35.
He didn't like the Dolphins experience.
The Dolphins didn't like the Nick Saban experience either.
The academic thing with Jones makes sense, his CB's are going the way of Ole Miss, they don't care if you can reed or rite there.
Fixed. You buckeyes are smartless. Even I knew that. Ole Miss Class of 2001 graduat, thank you verry much.
I wish him the best, and I will root for him to be a first round pick. But I don't want my favorite NFL team to take him in the first round. Too much of a risk with the off-field history. Maybe in late second or after. I feel like he'll be boom or bust. His talent is no question first round.
Thomas, a four-star prospect and the country's 12th-ranked cornerback added a Notre Dame offer during the Buckeyes' game, his 20th. Don't worry, that didn't impact his visit or distract him, at least it doesn't appear to have.
42-13 with THE OHIO STATE UNIVERSITY the winners.
Eli isn't elite, but those two Super Bowl rings and his presence in the playoffs wins me over all day. His brother is a much better QB. I pick Eli every time in the playoffs over Peyton. Him and Flacco are worth every dollar. Even if they suck in the regular season, they were studs in the playoffs with 2 rings each. I'll bet Peyton would trade his HOF stats to have as many rings as Eli.
A a Bengals fan, that statement is so true. As much as I want Dalton to succeed, I can't buy in until the big, spotlighted games come.
The irony

Let the real truth come out
I could not get Silbaugh's video to play. Anyone else with same problem? Love the story, I would like to see his highlights. This isn't as tragic, but the situation makes me think of the Michigan basketball player who was in two plane crashes and lost a significant part of his family, along with severe injuries. That's the only time I will openly admit rooting for a Michigan player.
Admitted Bengals fan. Loved Pacman since he's been on the team, pro bowl returner and solid 2nd/3rd CB since he's been here. Except for a couple incidents, he has mostly stayed out of trouble. I want to defend him, so I understood Amari's helmet getting ripped off as retaliation, 15 yard penalty. No way a rookie in his first NFL game can get with his small little cheap shots. But the head getting pounded on the helmet should have been an ejectable offense.
Come on to the bandwagon, Kirk! Its a fun ride! Look at at you on Twitter! Wheeeeeeeeeeee!!!!!!!