ronbizi
---
Member since 31 July 2012 | Blog
Helmet Stickers: 2,215 | Leaderboard
Voting Record: 7206 / 351
Favorites
SPORTS MOMENT: 2006 game vs Michigan and being on the field in the aftermath
COLLEGE FOOTBALL PLAYER: ted ginn jr
COLLEGE BASKETBALL PLAYER: jimmy jackson
NFL TEAM: Cincinnati Bengals
NHL TEAM: Columbus Blue Jackets
NBA TEAM: Boston Celtics and Cavs
MLB TEAM: Cincinnati Reds
SOCCER TEAM: Arsernal
Recent Activity
Or the ones going shit crazy in his head.
awesome video. Even though Lee Corso picked MSU in that game, it made me laugh my ass off with his pick. I hope he stays on just to keep doing that segment of college gameday forever.
My two cents is no. If he's getting full rides from major FBS programs (I think Power 5 schools were on his offer list), I would pick a free scholarship ride over walking on with no guarantee of ever getting one.
I don't like that it played out this way for a high school kid, but unfortunately the reality is that certain players are better than others. Once he signs on the dotted line for MSU, he should have a fair shot. But until that happens, MSU has the right to prioritize however they want. It sucks that high school recruiting has forced kids to mature so quickly.
Cheers to your word play
Great info, appreciate the additional scoop on Jackson. Any thoughts in regards to the Gavin Cupp situation?
How is the defensive back/safety recruiting situation looking for 2016 and 2017? How do you see the classes filling out at those positions?
I treat my leases basically like a rental car, I drive the hell out of it. A 1-2 year old car will not show signs of wear and tear when you buy it, but it does make a difference in the long run, no matter how intelligent and informed the customer. You flat out won't have a clue how that person drove the car in the first couple years. More often than not, its probably isn't an issue. But that's the security of buying a new car. For some people, its worth that piece of mind. I agree that there's a huge markdown when a car is driven off the lot. But at least you know you drove it off the lot. I honestly would not recommend for anyone to purchase the cars that I've leased.
I'm with you that he'll do anything for money. I guess I was more referring that even though he's in Texas, he has a pre-existing relationship through the SEC. But I agree that he'll campaign hard to host a hypothetical Big 12 championship.
So you're telling me that he's gonna line up at WR without any preparation and be a superstar? Just because you're a great athlete doesn't mean you'll instantly be awesome at any position. I"m not saying he won't pick it up quick, but its still a transition. Since you are looking at this so black and white, you proved absolutely nothing with your last comment. All that quote told me is that Braxton is a great athlete, which I agree with. And that he'll pick up the position quickly, which I'm hoping for. Still trying to see where that quote states that he'll line up at WR without any preparation and do awesome. All Keyshawn said was that it won't be difficult. But even there he's acknowledging that the position switch is a change that requires some preparation, albeit fast.
I like where your mind is, but if he doesn't get an offer from us, I'd take up one of those other scholarship offers if I were in his shoes.
lol, not an opinion, its a fact. He's been playing QB, not WR. Maybe he'll pick it up quickly, but its still a transition.
Jerry Jones is Arkansas alum. He's about the SEC and money, no personal ties to the big 12. He likes hosting big time games in the stadium, hence why he's had BIG 10/SEC matches. Nebraska would be better served staying put, but I understand your line of thinking.
I'm not a big fan of your attitude, but I agree with your points. No upvote or downvote from me, but no need to refer to people buying new cars as morons. Even though I agree that buying a car 1-2 years old is a good financial decision, you still don't know how it was driven for that time period. If you have the money, there's nothing wrong or "moronic" about buying a new car.
If you're going chevy, lemme throw in a rec from my boy Ice Cube
Great to see him out there!
Love the first misspelled observation, very good point. Wish you stopped there and didn't bring Gibson into this glorious occasion. Still upvoted you, what a great day in Buckeyeland.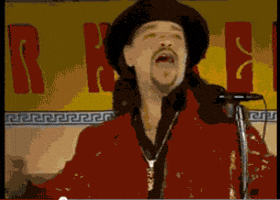 At least the website has a very minimal amount of these worthless scum that get off on their down votes. I have no problems with anyone being able to see my upvotes and downvotes for specific comments, I got nothing to hide.
I politely disagree. Although I believe the mental side of the game is big, Cardale is a 6'5" 250lb beast that can fling the ball 70 yards with no effort accurately and also run over safeties or defensive tackles that get in his way. You give him all year to prepare, his performance would have been even better than his unreal 3 game run. Would that also allow defenses a better idea to prepare for him? Yes. But that doesn't matter because no game plan can prepare for a bulldozing mobile QB with a cannon for an arm.
Absolutely agree. Except I would wait until I was a graduated senior to pull that move. That way I give them finger without them knowing for four straight years until I leave that cesspool Marcus Hall style.
Got a couple badass booms for everyone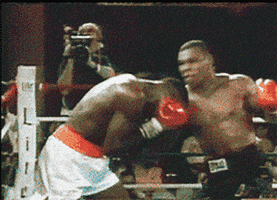 Good decision. I have a good idea where you may have gone with it. And I would laughed, but better to proceed with caution.