RocknRollover
---
Member since 24 August 2013 | Blog
Helmet Stickers: 346 | Leaderboard
Voting Record: 65 / 1
Favorites
SPORTS MOMENT: Going to 2003 OSU-Miami National Championship Game
NFL TEAM: Cincinnati Bengals
MLB TEAM: Cincinnati Reds
Recent Activity
Well you know not everyone can be cool on this site.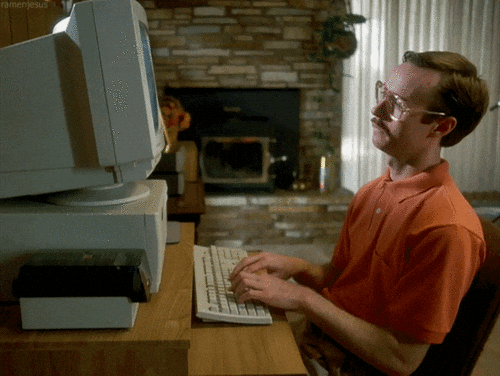 Not sure I agree with your rebuttal. Having three tickets guarantees that if all five hundred tickets are drawn - three of those tickets will be yours. Therefore you have 3 in 500 chance to get your tickets drawn ( which reduces to approx 1 in 167 chance).
As another example, say they decide to split the tickets up into three different pots where you have a ticket in each pot. Regardless of which pot they draw from, you still have a 1 in 167 chance to get your name drawn. Hence I think the original poster is right that he would have a 1 in 167 chance of winning. I could be wrong/crazy, but it seems like simple math probability to me.
Interesting to see that Torrance Gibson didn't make the cut on the WR depth chart, especially with all the glowing comments that have been made about him during camp.
Finally, I can read the Skull Session today! I was starting to panic when I couldn't get my 11W fix first thing in the morning. Do not ever make me wait until after lunch to read a Skull Session again!
I don't think that way, and it doesn't matter what I think anyway (that's why Urban is getting paid the big bucks and I'm not!) - and I share the similar thoughts/feelings that a lot of people have posted here already. Just pointing out that the black stripe removal process seems to be a lot slower this year. Probably just being paranoid, but I'm not going to lie - it has me a little concerned. Likely not a big deal though.
Sounds like the perfect replacement for Devin Smith.
Rotation of chipotle, panera, jimmy johns, jersey mikes, and pdq - yes I eat out for lunch too much
Sooo, if Urban Meyer decides to bring Braxton out at QB for only the first series of the game - do I win my money?
Would have been so awesome to have a game come out this year knowing OSU would have had three quarterbacks with an overall rating of 99.
The question is - which QB would EA Sports you have selected to start???
Better make sure to leave room for the banners needed for the current team roster.
Just because they are good in high school doesn't mean that will translate to college. I remember watching Diebler, Thomas, and Ross their freshman years, and while they showed sparks of promise every now and then, they never really broke out. After their freshman years, however, they really developed into key playmakers and go-to guys. I'm sorry, but I do not agree at all with your reply, especially when you say Evan Turner was the most improved - he was already turning into a great player by the end of his freshman year (he was lighting up teams in the NIT), so technically you could say he was the "least improved" of all the players I mentioned in my original post.
It's easy to say after this year that Matta and his staff are not good at developing players, but saying this solely based on the results of this past year is an unfair assessment as we are ignoring the players that have improved significantly under Matta. Players such as John Diebler, Evan Turner, William Buford, Deshaun Thomas, Laquintin Ross, etc. all showed unbelievable improvement over the course of their careers at Ohio State. I believe a more fair assessment is to assume that Matta and his staff unfortunately picked a group of players who all hit their ceiling early on in their OSU careers. Let's hope this recruiting class doesn't pan out to be the same.
Can someone please explain to me why everyone has Auburn picked as one of the favorites to win the national championship? They were not anywhere close to being a great team last year.
Needless to say, there's been lots of discussion as to why we care about MSU recruiting and their success, and this has mostly to do with the fact that they have been another very successful team (in addition to OSU) that has helped prop the B1G back to relevance. I think their rise and relevance over the past couple of years was a HUGE assistance towards getting us into the playoffs last year. It's funny, had it not been for their success in 2013 (i.e., beating us / Stanford), we may not have that championship trophy on the wall. I say this because the win at East Lansing last year was the key turning point in terms getting the respect we needed from the committee to get in the playoffs.
Ultimately, we care because we need the B1G to maintain these good teams and others to get better - because without quality conference opponents, it makes it harder to justify putting a B1G team into the playoffs.
Whoa time-out, are my eyes out of focus? Did I really just read that Bellasari got selected in the NFL draft? It certainly couldn't have been for his quarterback abilities.
Regardless of what people say, there still is, and always will be good rock music being made, it's just simply not getting the recognition it deserves. The primary problem is this good rock music is being washed out by labeling pop/alternative bands such as Cage the Elephant, Imagine Dragons, Walk the Moon, Mumford & Sons, etc. as being rock music, when they aren't remotely close to being rock music. As an example, when "Shut up and Dance" from Walk the Moon is the number one rock song on the Billboard charts, there is definitely a major dysfunction on what the media is trying make the younger generation percieve as rock music. The unfortunate thing is these bands are making the music industry the most money now, and sadly I don't see this trend reverting any time soon.
I think most of us underestimate the value of Dontre. He did make some mistakes, but for the most part he was having a pretty good season last year before he got injured. I think his projection is pretty realistic and see nothing wrong with it.
Very excited about the future of the B1G. At this point, you can't doubt the significant impact Urban has had on the fans'/prospect's perspective of our conference. Definitely see a lot of promise for a lot of other teams in the conference, which in the long run will make us an even better team due to improved competition.
Not sure why you got downvoted. I looked it up on YouTube and that would be freakin awesome to have a similar formation where all three of the QBs are on the field at the same time.
Wonder what he saw between this year and last year's B1G championship game? I don't know if anyone else saw this, but I noticed that Meyer had a big smirk on his face right before the Wisconsin game started as if he knew they were going to destroy them.
Knowing how Meyer is, don't expect him to name a starter until a day or two before the opening game. Can you imagine the preparation headaches this is going to cause Beamer?
I know history has proven that a multi-QB system typically doesn't work. However, we have three QBs who are all proven to be very good at the position. That being said, what is stopping Meyer from playing all three of them? You might say that this could potentially cause issues between the QBs over who should start and what not. But judging from the character of these guys and how they get along, I don't think this would be a problem.
Honestly, I think it's best that Loving transfers. It's blatantly obvious that this team desperately needs an attitude adjustment, and I feel Loving would primarily hold the newcomers back next year if he continues with the same demeanor that plagued him towards the end of this season. Hate to say it, but I really think the basketball team would be better off without him. Maybe a transfer would be best for him as well - he seems to be a person that might need a new start.