RocknRollover
---
Member since 24 August 2013 | Blog
Helmet Stickers: 149 | Leaderboard
Favorites
SPORTS MOMENT: Going to 2003 OSU-Miami National Championship Game
NFL TEAM: Cincinnati Bengals
MLB TEAM: Cincinnati Reds
Recent Activity
1. Final Fantasy VII
2. Resident Evil
3. Super Metroid
4. Zelda (Super Nintendo version)
5. Mike Tyson Punch Out
The way I see it, he is just a player that is making typical freshman mistakes. Minus the fumbles, he had a really good game and I am excited to see the great things that he will continue to do in the future.
Some people will never be happy and won't appreciate anything. I mean who would have thought that after the Braxton Miller injury and the VT loss that we would be fighting for a spot in the playoff at this point in the season? Unbelievable.
Don't forget about Mike Doss!
Yeah - if we are going by that logic, then let's also point out that TCU almost lost to a 3-win Kansas team yesterday. Look, I could argue 1000 points as to why your statement above is invalid, but the bottom line is the media IS influencing the rankings made by the playoff committee. And it definitely doesn't help our case when 11W contributes to the narrative as well.
Why is 11W also feeding this narrative? I don't care what the score is - a road win over a top-25 team in frigid and snowy conditions IS VERY IMPRESSIVE, no matter how you spin it. If someone from the playoff committee reads this article, what are they supposed to think when even a website dedicated to OSU football is hinting that the win may not have been impressive? I know what I would think, and this is the one of the reasons why we will continue to get little respect in the poll.
Who the hell is this douche? I'd say beating them almost as bad as TCU (at home) in the snow and on their home turf is pretty damn impressive. Fuck that asshole
Good points, but I really wish people would stop saying "SEC type of team" whenever they see another good team. This just continues to add fuel to the bias and the SEC is definitely not as good as advertised this year.
Although we have lost some games recently, it is very hard to deny that we have had a good deal of success the past decade and a half - and certainly a helluva lot more than Tennessee. During these years, we have had very few blow-out losses (Iowa ('04), Florida in the NCG, and USC during a down year). I'd say that is a damn good track record, and one that is deserving of the respect other top programs receive today. Because of this track record, there is no rhyme or reason to believe that OSU is not a powerhouse school that deserves to be considered at least a top 10 team almost every year.
This is why I continue to deny the media bias bullshit that is being fed to make people believe otherwise. And I hate to say it, even if we win on Saturday - this same bullshit will continue to be fed.
My message to the committee
If by some miracle Missouri wins the SEC, damage control will kick in and the loss to Indiana will be long forgotten by the media. In other words, if the scenario plays out as you specified above - I'd be willing to bet that Missouri would be in the playoffs.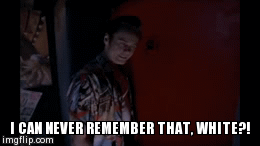 YES, holy hell was she hot. There were many moments during the decision where I found myself not thinking about OSU football recruiting.
Sorry for the venting, I really do just need to stop watching ESPN. It's just upsetting because they are clearly affecting the decisions of the commitee members. The fact that they had three SEC teams in the top four, despite Ole Miss losing to LSU, is proof enough. It will be interesting to see if they put us ahead of Ole Miss this week.
If there is one thing that FSU has that OSU currently doesn't, it's the ability of a coaching staff to make in game adjustments when things are going terribly wrong.
Correct me if I'm wrong, but wasn't Jalin Marshall (on some recruiting sites) rated as the number 1 dual-threat quarterback of his respective recruiting class? And yes, this would mean that some recruiting sites had him ranked higher than JT Barrett at QB.
Lol, he called the shit "poop"
Wonder if BassDropper wrote the piece on how One Direction could be the best show ever. I don't think there is anyone else on this planet that would think this is true.
Why are we trying to kid ourselves? These rankings are fucking bullshit and I don't care to say it. Maybe the Buckeyes do deserve to be #16, but there are so many inconsistencies in this poll that you might as well have the AP decide who gets in the playoff.
This initial poll ultimately has decided the future of college football for years to come, and it's an absolute shame where we are heading (and we thought the BCS was bad?). 3 of the 4 teams in the SEC??? I guess it was wishful thinking that the playoff committee wouldn't be on the SEC bandwagon. BTW that Rolling Stones article that someone posted above is GOLD, be sure to check it out.
OK - rant over.
I hope the team is putting this behind them and getting ready for Illinois this week. There is way too much talk about how we played against Penn State and how that will fare against Mich. State. Let's not forget that we do have to play a decent Illinois team next week - who has just come off a nice win against Minnesota. If there is any game to be a potential trap game this season, imo, it is the one coming this Saturday.
But you can't downvote a forum post. Oh wait - shit...
We also opened up the 2010 season on Thursday and destroyed Marshall in the process.
Edit: My bad - didn't read all of the comments above before posting, which had already pointed this out.