Rob Reese
---
Member since 02 July 2014 | Blog
Helmet Stickers: 15,541 | Leaderboard
Voting Record: 28980 / 2608
Recent Activity
44 is like "WTF is this truck-thing bearing down on me!? Help!"
Tressel set that program back 20 years and they know it. They even blame JT for Detroit's bankruptcy problems.
No doubt. +1
Mark May will win due to his name being synonymous with douchebaggery for years now. Something he's well earned by the way. But he at least had the sense to keep his mouth shut and remain hidden for months after the NCG, knowing he already looked like a total toolbag. Clay Travis on the hand, said "Alabama would beat OSU if they had the chance to play again, no question", literally just minutes after the Buckeyes clowned Oregon.
Finnebaum and Dodd are two of the baldest ppl I've ever seen. There's bald, and then there's distractingly bald. Like, defined by it. #HairClubForMen
This made me lol. Emphasis on loud.
. The last 10 years? Wonderful for you, terrible for blue.
Last 10? Lol?
For the record Jim, Urban's teams would have kicked Bo's teams asses. Might want to aim a little higher.
ALL DOUGHS TITLEZ UNDER BO, DOUGH!!!!11 ZOINKZ!
I too thought that. As much as I am creeped out by him and how much I hate TTUN he seemed fairly sane and collected during that interview.
I was pleasantly surprised by the interview. He almost came across as normal. Well adjusted. All the other interviews I've seen of him, he came across the opposite: disengaged, uninterested. I even asked a colleague if there was documented concussion syndrome with the man (wasn't trolling, genuinely suspected he probably suffered from it).
I personally find a cognitive dissonance of sorts internally in regards to Michigan football; on the one hand a rival whose demise and pain is a tasty delicacy, on the other, I see a long suffering program like The Little Engine That Could; I just want to ruffle their hair, give a manly hetrosexual slap on the back, and root on to great victories over the likes of the Appalachian States and Toledos.
Michigan has already prematurely aged Harbaugh. Looks haggard and worn.
I don't think the Hokie understands that shot. Not his fault not comprehending what being the nation's largest collegiate fan base truly means. It's the California-Ohio State game, 2013. Considerably more distant from beautiful Columbus than Blacksburg.
You'd never know by the pictures, but we were the visitors.
I understand. I get a little misty eyed after a national title. Columbus; first world problems.
Last I checked Virginia Tech's running game wasn't all that good and I really don't think they're passing games going to hurt Ohio State.
I'm still taking OSU minus the points. OSU 49, VT20
They ought to trademark Jim Harbaugh's name too; to troll the ever lovin' dog snot out of those meatheads. Imagine the palpable outrage that would be flowing out of A2.
As dozens of empty stadiums, arenas and various other venues can attest to in Greece.
Rob I was speaking on Terrell Pryor.
Sorry about the misunderstanding.
And despite my reservations of JM's natural talent and NFL acumen, I remain hopeful (not to be confused with optimistic). It's what being a Cleveland fan is all about. That's the reason I made a conscious choice to follow the Browns several years ago (never followed NFL growing up) and not take the easy path of less resistance and follow the 49er's, or the Packers or whoever.
It's no coincidence Ann Arbor/DET went from
...to....
...literally within hours. :)
You're way more optimistic than me. Manziel lived on the ad-lib and the broken play in college. I've yet to see an example of that working in the next level. My personal opinion of JM is, he simply isn't NFL material regardless of who the offensive coordinator is or whether or not he overcomes his personal demons.
preparation is huge in the NFL
Hard to figure out what the Browns strategy is at QB.
Cleveland's own.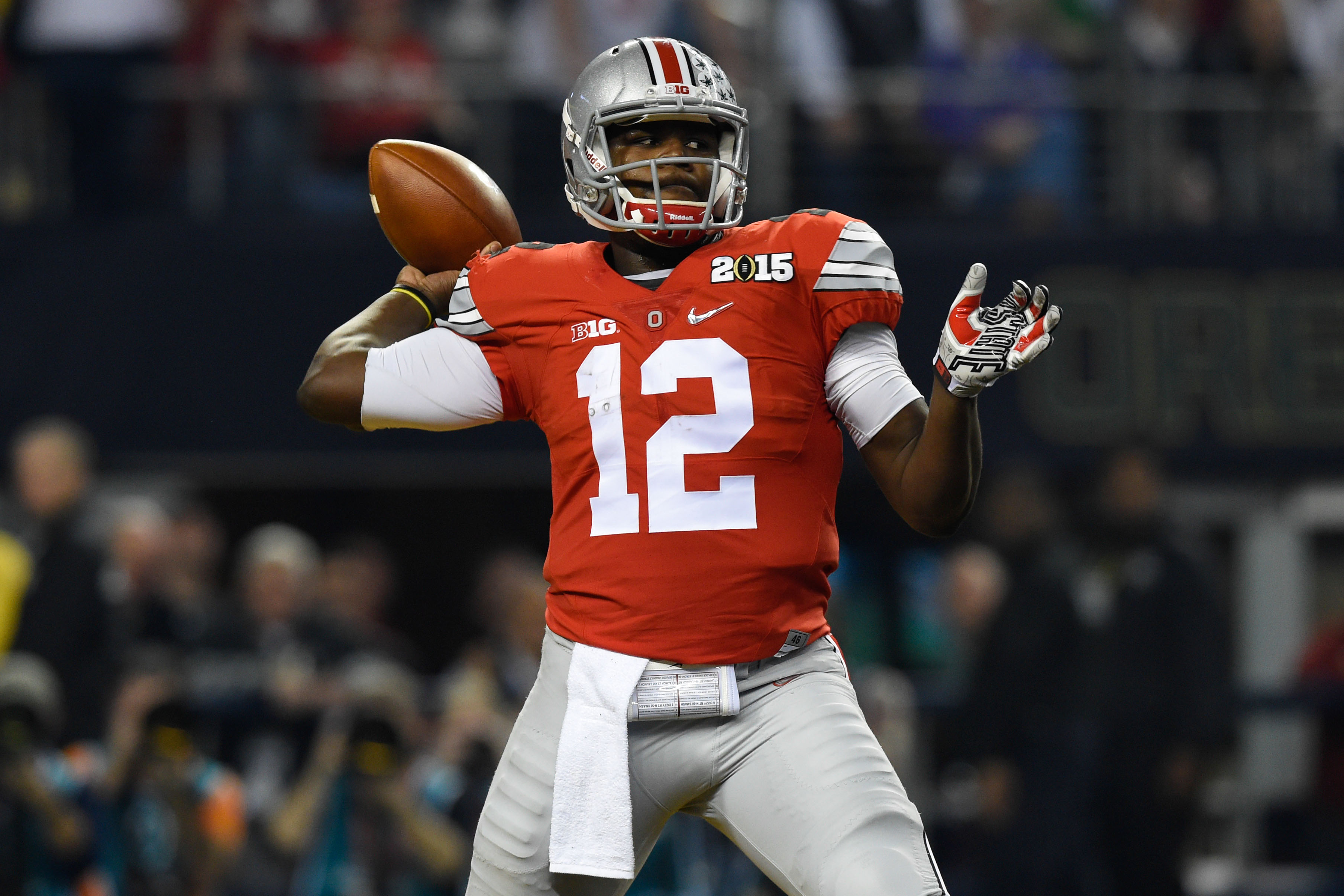 There's QB's in this league who have done far worse to people, than Manziel has.
I still remember him this way as that kid out of Canton.
I highly recommend reading their open threads for the playoff games.
That's been the reason of several visits there. Their open threads of the Sugar Bowl and NCG were essentially the 5 stages of grief playing out before your eyes.
I'm guessing there's a michigander behind that
I've probably visited Mgoblog about 4-5x my entire life. I had to quit before my eyes bled-out. But each time I noticed there was no shortage of goons over there quoting 11W. So yeah, they're here by the metric ton.