Rob Reese
---
Member since 02 July 2014 | Blog
Helmet Stickers: 10,764 | Leaderboard
Voting Record: 23798 / 2839
Recent Activity
OSU football
Bowhunting
.
.
.
.
Cleveland Indians/OSU Basketball
Cleveland Cavs.
Cleveland Browns
Nice play down the final stretch tonight.
MMan & 9Route never truly gone. Particularly when a thread pops up with their names.
Commercial free + preceding hype-videos, random pro/anti-OSU media commentation prior to each game.
http://www.buckeyeplanet.com/forum/forums/2014-football-torrents.188/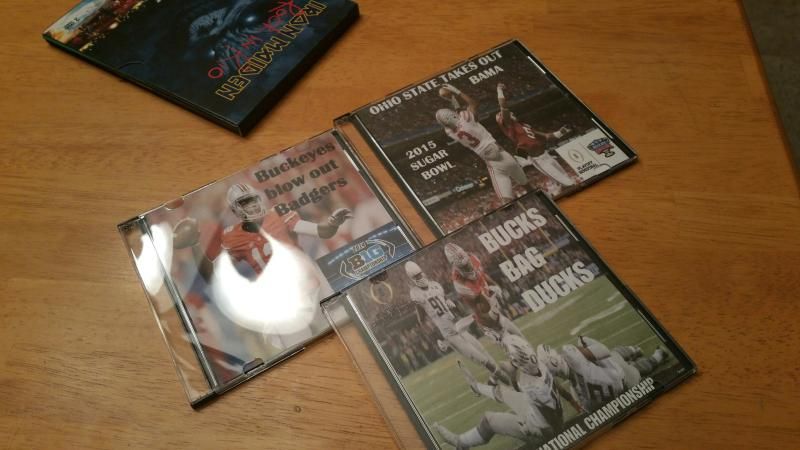 Its always nice to be relevant.
Totally agree.
Growing up, I had a blast watching the Indians steamroll other teams all season long, season after season. At risk of making your point, it was good times for a lot of summers.
Comparing the attitudes of Bama and Auburn as an example of each view.
Oops, I missed this portion of your point.
Well, I won't argue that Alabama and it's fans have been enjoying their titles and run more than Auburn has. Consistently winning national titles every other year > one national title all day long. A better comparison, in my opinion, would be Auburn (one championship) and Oregon (consistently "good") over the last 5 or 6 years. I would be interested in knowing how many Ducks would trade, say, the last 5 season of being "good", for one title?
Obviously no way of knowing, but my guess is the vast, vast majority of them would trade in all the chips for that moment in the sun.
I prefer consistency over a surprise season.
I get that.
And like minded people should be very pleased with what the Tribe has offered them since '48. Certainly been consistent.
I'm not sure I follow.
Do you mean mortgage the future and win it all now? If so, for me personally; oh God, yes. A thousand times; yes. That's why teams that are on the cusp of making the post-season prior to the trade deadline typically trade bucket loads of young prospects for one veteran, who's a free agent at the end of the season anyway. There's a reason you see t shirts around Cleveland "Just One Before I Die" (World Series or Superbowl title). And not, "Just One More Division Title Before I Die".
YMMV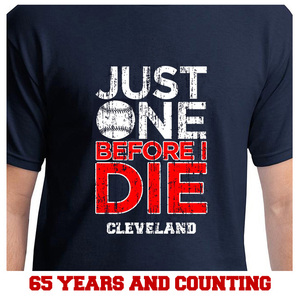 I remember when the Cleveland Indians started to come to grips that their window of opportunity from the 90's and early 00's was closing and began to pitch "most central division titles" as a boasting point. Every Tribe fan in the world would've traded all those "central division titles" and their first born for one, single, solitary World Series title during that run.
Those who stay will be vandals.
Charlie Brown's father was a barber.
The largest snowflake ever recorded reportedly measured 15 inches across.
ATTENTION 11 WARRIOR SHOPPERS, NO ACTORS WERE HARMED, HIT OR BLUDGEONED IN THE PRECEDING MESSAGE
That's an actual, accepted practice in some corners of the universe for the treatment of tunneled MRSA. Good times.
Which to me is funny because most tun fans are becoming more confident/arrogant just because they have Harbaugh now.
Didn't you know?
Michigan and Michigan fans knew what 125 other FBS programs and athletic directors did not when he became available (notice whatever franchise and/or program he's leaving, they never put up any resistance to hang on to him)-- THAT HARBAUGH JUST STRAIGHT UP HARBAUGHS EVERYONE'S ASS BRUH!
Mine:
1. Buckeye football
2. Indians
3. Buckeye basketball
4. Cavs
5. Browns
One is Ramzy, the other is MMan. I'll let you decide which is which. (hint: you never see Ramzy's face in this .gif).
I was getting through this winter just fine, considering the January we all just had. But you just gave me the biggest case of cabin fever. Tom Hamilton's voice literally broadcasts down my cul de sac all summer long. No better way to spend a hot, summer evening outside around the house imo.
..shall we say "cautiously optimistic". Can't wait.
It's still Cleveland. So, anything beyond "cautiously optimistic" is just setting one's self up for utter disappointment.
Even Peter Gammons is catching the fever. Selected the Dodgers, Nats, Mariners and the mighty Tribe for the league championship.
Mariners, Indians, Dodgers, Nationals

— Peter Gammons (@pgammo) February 19, 2015