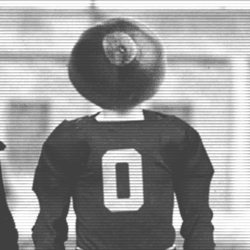 rllbucks1
---
Reynoldsburg (via Newark)
Member since 14 September 2012 | Blog
Helmet Stickers: 61 | Leaderboard
Favorites
SPORTS MOMENT: Easy 2002 Miami game
COLLEGE FOOTBALL PLAYER: Chris Spielman
COLLEGE BASKETBALL PLAYER: Jerry Lucas and Clark Kellog and Aaron Craft
NFL TEAM: Browns
NHL TEAM: Blue Jackets
NBA TEAM: Favs
MLB TEAM: Indians
SOCCER TEAM: WHAT!!!
Recent Activity
I'll go with Mr Webb, how has been a leader since he committed
I would love for KG to get a chance but would rather that it be anybody but Bungals! I don't like Steelers either but let's face it ,they keep more of my Buckeyes around then my Brownies do! It almost seems like the Browns front office ( no matter who is there) doesn't like Buckeyes!
I went to Buckeye Bash in Miami for the Orange Bowl, had fun and enjoyed seeing everyone. It was a big tail-gate with a lot of people who shared your interest! It's worth the time and money unless you are already involved with a lot of other Buckeyes at the event!
Sorry guys 67 grad, turning 72 and going for my first 5k and the the 4 miler at TOSU in Sept! Might not be very fast but I believe you have to keep moving.! Oh by the way anybody remember the dat for the four miler? :-)
I have to say I Love this site! The gifs are so outstanding! I'm too old and unnerdly to ever be able to them but please don't ever stop!
You realize by showing that hat *ichigan will claim a national title because with them it is always revisionist history!
Going to see it tonight, looking forward to it. I have been a Browns fan since 1950's so since it's a movie I figured it would be a lot like Major League for the Indians! Believe me we deserve a movie ending!
My gosh folks! Don't you read? All money goes to charity! Stop talking about all the greed, talk about our buckeyes. I am glad they lowered the price ( much more sensible) but it wasn't greed it was stupidly!
Congrats on all the growth, but a special thanks for the great work. I have been a member for awhile but I am a quiet member. I read and enjoy and I want you to know that I have been a paying member on two other sites for years but their sites are not even close to yours. Read it everyday, been following Buckeye football since 1950 , 67 grad and a retiree who loves your site, the blogs all are terrific and I would do a gif if I wasn't illiterate!