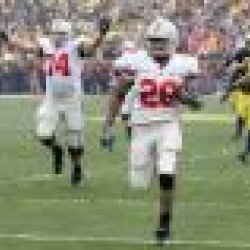 rkylet83
---
Member since 17 June 2011 | Blog
Helmet Stickers: 1,843 | Leaderboard
Favorites
COLLEGE FOOTBALL PLAYER: Braxton Miller
NFL TEAM: Lions
NBA TEAM: Spurs
MLB TEAM: Tigers
Recent Activity
We seriously need to start recruiting guys like this.
What wins championships is balance and depth. If you have a glaring weakness, chances are you aren't a championship team.
I haven't seen him play so I have no idea what kind of foot speed he has. If he could simply keep and run occasionally just to maintain the threat his arm and accuracy would be crazy if our current offense was modified a bit down to his skill set. That's of course being very optimistic though.
I believe that McMillan will start either day 1 or shortly after. He is already so fundamentally sound. I went back and watched his game film and it is so amazing for a player his age.
Curtis Samuel has next level speed. He reminds me of Ted Ginn the way he moves so fast and effortlessly.
Coach Meyer's revenge for December. I'm stealing your guys and there is nothing you can do about it!
He was certainly good and solid no doubt. Maybe I'm being too critical, but I was really hoping after that monster freshman year he would have developed into an elite talent and gotten drafted. I thought his ceiling was much higher than what was brought out of him at Ohio State. I felt the same way about Alex Boone and J.B. Shugarts.
I disagree with Brewster. He was good as a freshman, but never improved much. Probably not his fault but I don't think he lived up to the billing.
Checkout his highlights (http://www.youtube.com/watch?v=p4sUYo9HC3s), this kid has some potential. He has decent quickness and has a nice touch on the ball. Could save us sometime down the line...cough..Kenny..
Another point about him joining us is his past experience of planning for us. I think it would be safe to say he'll have some good insight into how other coaches in the B1G prepare for Braxton Miller and what they focus on to stop us. He could end up making our offense better.
I like the hire, his defenses at Wisconsin were always solid. His specialty (secondary) is exactly where we need help the most. I am never completely sold until I see a year of our guys under his leadership, but my hopes are pretty high that our young athletes will be making big plays instead of giving them up.
I don't think he runs an auto 4.36; maybe hand timed. Honestly watching his foot form (how his feet contact the ground) I'm really shocked at how he can be so fast. I think a 4.45 auto would be in the ball park, which is still amazing for a QB.
I have probably been as impressed with Brady Taylor as any other recruit we have this class. His highlights are incredible, and his attitude and excitement about being in the program are excellent. I think he will be a great lineman at Ohio State.
The MSU game will probably make or break the season for us. I think if we win that game we will probably be the B1G East champs and in the title game again. TTUN will be better, but I think they are a step behind us at the moment, while MSU is the only team that can match us physically. Luckily for us they lose Dennard and Allen in the secondary.
I put Hyde up there in the top 5 in school history. He is incredibly balanced and was unstoppable late in games. He had a great career; it's unfortunate he didn't get to play more earlier in his career.
1. Archie Griffin
2. Eddie George
3. Beanie Wells
4. Keith Byars
5. Carlos Hyde
Good call. Close to home and a program that will probably be on the upswing. Not to mention this...
Jack is looking at that interviewer like; "if you ask that question again I will crush your skull like a walnut".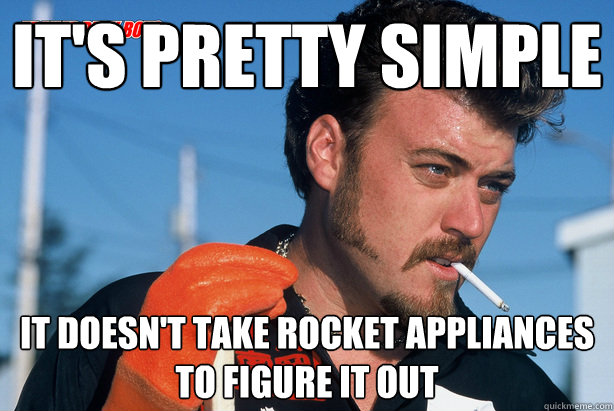 I feel good about this guy!
I don't know what kind of competition he plays against, but he is destroying everything in his path on film. It looks like a angry grown man playing 8th graders. He could play either offensive guard or defensive tackle. He has some serious explosion and what I love is he plays really mean!
Johnson. Ash is probably looking to move up in the future, while Johnson has been more of a guy that sticks at his post if he's happy.
Great article. There are weaknesses on offense, but it was still statistically the best in school history. I was not that disappointed in them after the Orange Bowl. They played really well. If you have to score 40+ points to win that's bad.
I just want to confirm that he's being hired to fill Coach Vrabel's position. From a defensive line perspective he's been great. One thing is for certain, he's getting a gold mine of young talent to work with.
Kid looks pretty solid. Could make a great power back. I'd love to see him take off some place and haunt him for 4 years!
http://www.youtube.com/watch?v=5tYYHC9iJiE