rkylet83
---
Member since 17 June 2011 | Blog
Favorites
COLLEGE FOOTBALL PLAYER: Braxton Miller
NFL TEAM: Lions
NBA TEAM: Spurs
MLB TEAM: Tigers
Recent Activity
I hear next year he's going to challenge Poseidon to a fight.
He was a borderline savior for Ohio State football from 2011-13. Without him those teams don't win like they did because coach Meyer didn't have the talent yet. He was exciting to watch every time he took a snap. Hope he tears it up next season!
If you're going to rank Clarett among great Ohio State running backs it needs to be done from a pure talent standpoint. This would be my ranking FROM A PURE TALENT STANDPOINT;
1. Ezekiel Elliott
2. Beanie Wells
3. Eddie George
4. Maurice Clarett
5. Keith Byars
I think the three main receivers will be Victor, Hill & Campbell by the time spring has passed. I also think that Wilson will utilize Baugh a lot...he might be the best returning receiver.
With Hooker off to collect his earned NFL millions, folks now wonder who will make them forget about the most memorable Hooker of their lifetime (not easy to do, am I right?).
Craig James wishes the five he killed would stop haunting him.
Getting a tattoo based on an espn analyst comment...smart!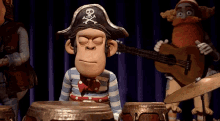 I thought this thread was about animal abuse at first.
That's awesome that you got to go up there!
Here's a fun view from base jumpers!
I called Nebraska wide receivers coach and Zach Smith foe Keith Williams "Kenny" on Saturday. I regret the error.
I call Jabrill Peppers "Julius Peppers"...I do not regret the error.
For sure, but the west coast concepts have been refined and modified enough that it would give the teams today a monster advantage.
It would depend on if we gave the 1970's teams coaches from today. If they had the old schemes they would struggle to get first downs.
I second that. I was uneasy about Beck from the outset.
They teach perfect form at Nebraska.
Indeed! The receiver take diagonal route direction off the line of scrimmage....I hear its pretty wild!
With all the height we're getting at receiver we might want to adopt the Penn State philosophy of having our QB roll out and throw up jump balls into coverage.
In two seasons, Victor, Grimes and Harris will be outside receivers at 6-4, 6-4 and 6-5. That is a tremendous size advantage.
I sounded like a really fun and positive experience. When I was younger I would have loved to have an opportunity to do something like that. Thanks for sharing!
Skipping breakfast is foolish. Eddie is right that you want to balance your caloric intake throughout the day. Your body is starving for calories when you wake up. Most of the more overweight people I know don't eat breakfast and then they pile on monster lunches because they're starving and the caloric intake ends up actually higher. You'll also feel better mentally and physically when you have a steady flow of nutrients throughout the day.
Probably. I can picture Brady throwing short slants to him that go the distance.
Julius will be a 2nd or 3rd round pick. Hooker, Lattimore, McMillan and maybe Conley will all go ahead of him.
Well you know you're officially old when an NFL coach is younger than you!