rkylet83
---
Member since 17 June 2011 | Blog
Helmet Stickers: 4,090 | Leaderboard
Voting Record: 139 / 2
Favorites
COLLEGE FOOTBALL PLAYER: Braxton Miller
NFL TEAM: Lions
NBA TEAM: Spurs
MLB TEAM: Tigers
Recent Activity
That's our Quarterback...no contest. Cardale Jones is becoming one of my favorites of all time.
We win and it shouldn't have been close. Sorry Alabama but theres no way around that. It doesn't sound like their making excuses but just putting it out there.
How does this help anyone? I am missing the purpose of this...
How come we never play nightcrawlers anymore huh?
I haven't caught the early episodes in season 10, but I've been a bit disappointed in the last three episodes.
The Gang Gives Frank And Intervention is in my opinion the greatest. That and this little bit;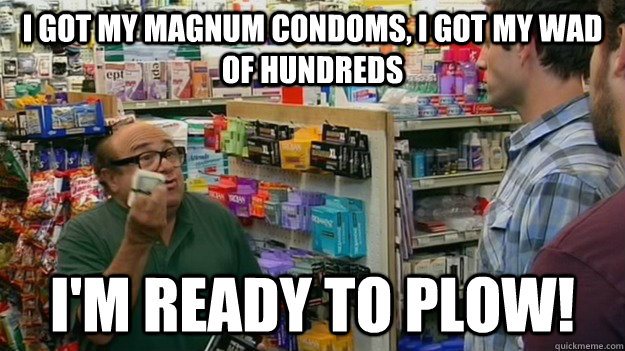 This thread is getting oddly sexual....
Somewhat. I like the fact that we are getting the quality recruits from Cass Tech despite their coach being a diehard Michigan guy. Dantonio is also squarely in the picture and has done really well in the Detroit PSL. I don't think we'll ever call it a pipeline, but I don't think Michigan ever will either.
Fat Jameis is fat.
This is getting just a bit creepy....
Honestly, let's all stop with the speculation. He's obviously committed to Ohio State. If he isn't certain on his commitment I am sure Coach Meyer would let him leave.
For all those that say this draws parallels to the 69 game, they aren't thinking clearly. Michigan was good in 1968. Michigan was not good in 2014.
I'm not liking this at all. This could hurt us recruiting Cass Tech in the future.
It's probably as good as its ever been in my memory. 2003 would have been a lot brighter if we weren't saddled with the Maurice Clarett saga. The expectations this season will also be as high as I've ever seen; and that includes the 1998 and 2006 seasons.
Movie quote from the actress above.
Well done sir; I just about spit out my coffee.
Gap plugging nose tackle. Satana Dotson clone!
I guess being weird, awkward, hyper and edgy doesn't exactly win over parents and student athletes.
The first of many loses to Coach Meyer.
I think he flips. He'll be making a mistake if he goes, because he'll have to face Coach Meyer every year...
I don't want to sound overconfident, but I would not want to be Virginia Tech on Monday Night in Blacksburg. The staff will be hammering into their minds what happened last season all off season.
Seattle. I think they're a bad matchup for New England.