rkylet83
---
Member since 17 June 2011 | Blog
Favorites
COLLEGE FOOTBALL PLAYER: Braxton Miller
NFL TEAM: Lions
NBA TEAM: Spurs
MLB TEAM: Tigers
Recent Activity
Two words...low and mean!
The point is that no one made hardly any issue about it at the time. He wanted to win and he was a competitor and blah blah, etc. Newton does something similar and he's a poor sport man and a brat and a horrible person. I'm not defending his behavior, I'm just pointing out the hypocrisy that we'll vilify someone we want to, and overlook similar behavior from someone we like.
Riep looks really good. We have a mold for defensive back and he fits it well.
Has anyone mentioned that Manning walked off the field without shaking hands with the Saints after he lost?
Wow Coldplay is singing about whiny bullcrap...didn't see that coming!
The Denver defense is incredible. They have no offense but they don't need to.
You're right. Dungy sold that sanctimonious bull and everyone buys it.
Good for Orlando! He's one of the greatest of all time at his position in college and the NFL. That's rare company.
Dungy shouldn't be in the hall...especially when guys like George Seifert, Jimmy Johnson and Tom Flores aren't.
I'll give some leniency to the first few games; like the Miami game. After that though they had the entire offensive line back, starting tailback, and 5th year Senior QB who they knew in the Spring would have to start for a while. What resulted was Braxton Miller being thrown in unprepared, running for his life trying to make things happen, while Bollman and Co continued to put him in bad positions. The talent on that team was similar and more experienced than the 2012 team that went undefeated and they went 6-7.
Sorry....
Vonn Bell.
"Look Mr. Big Time Southern Recruit you can leave the SEC and come to Ohio State, win a national title, be an All-American and a future NFL star....tell your friends!"
2011. It was the worst display of offense I've ever seen, and the most obvious sign that Tressel's offensive cronies were useless as most suspected. I remember feeling so bad for Luke Fickell as he tried to keep he ship from sinking.
Thanks for the clarification!
I just started a thread about a Tom Herman Office Space Video and it was deleted immediately...I thought it was a duplicate but I can't find anything on it when I searched. Has anyone seen it yet?
He looks like Michael Thomas. How certain are we he won't play some receiver? He isn't quick on cuts, but on deep patterns he would be lethal with his speed and body control.
It's a really nice area...probably the best area in Michigan besides the Traverse Area. Kind of a mixture of MSU/UM fans. The cost of living is good and its really close to Lake Michigan which is really nice in the summer.
Also if you like beer its probably one of the best towns in America for that.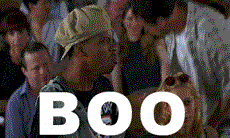 It's kind of shameful how many times we struggled or lost to these guys. 2009 still makes me feel a bit ill.
It's a big deal to get that kind of a talent...and it kind of blows that it's at a position where we've struggled. I think we've got the better class and overall talent by quite a bit, so the war is still going our way.
The biggest boom possible!
Commence fat jokes in 3, 2, 1...
Man he's tall for a corner!!! Dude's 6-2 but runs like he's 5-8!
Looks like a slightly faster version of Jalin Marshall. I would be shocked if we stole one from Alabama; its really hard to get the southern players in AL, MS, GA, LA away from the SEC.