rkylet83
---
Member since 17 June 2011 | Blog
Favorites
COLLEGE FOOTBALL PLAYER: Braxton Miller
NFL TEAM: Lions
NBA TEAM: Spurs
MLB TEAM: Tigers
Recent Activity
Probably Mike Mitchell. He had such rare speed and athleticism with ideal size.
It looks like we didn't snap the ball in time, but the MSU players were blatantly laying down and stalling the game. Its wrong for sure regardless of what the rules were then.
With a first down, that much time left and no timeouts, that was an awful play call. Your pretty much choosing 1 play over a possible two if you call a roll out pass or something similar on first down.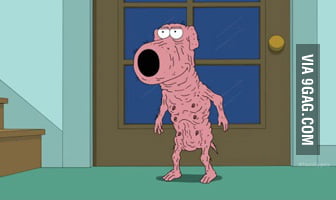 In my opinion that was the biggest play in that years game. Michigan had stole the momentum and Troy Smith was down on himself. Then Pittman burst through the Michigan defense like a cannon ball. It was a thing of beauty!
I used this one because everyone else already added my favorites!
I honestly can't argue with any of these picks. They all make sense.
I could suggest alternatives...Adolphus Washington at DT, Doran Grant at CB (thought he was awesome as a senior), but they make no more sense than the others.
That 2004 Michigan team was having a spectacular season. Henne and Hart were going to dominate the B1G according to the Michigan fans...and then this happened
Im glad she got the job because of her abilities and not from us so we could sign Eli...like a certain team up north has done...
One of the greatest accomplishments in human history. RIP Neil!
How insane is it that our starting DT/NT was 225 pounds! Amazing how much bigger everyone is now.
I still think MSU game will be the decider of the East and eventual B1G champ. It may not be tougher than Oklahoma, but it'll be tougher than Wisconsin and Penn State and by quite a bit. A talented team on the road with a roster and staff that takes playing us incredibly personal. How 11W has them at #4 is puzzling to me.
I don't know the details, but it looks like he couldn't get out of his own way despite many opportunities. If the allegations are true (and it sounds like they are) he should be gone and other players should take note that this is the end result. Hopefully he can learn from this and change his behavior in the future.
Still not as awesome as Crossfire!
I was actually thinking the same thing. He should miss the USC game, but I'll curious to see if he does!
He might miss a game. That's about the going rate it seems.
Unintentional puns are the best!
It's pretty rampant in all track and field...but the Russians have a pretty long track record of going a step further than everyone else, so it's not a shock to anyone who follows athletics. In this instance the national governing body did a very poor job of even trying to stop it. Who knows how many medals went to PED using athletes over the last few world championships.
Why does he care if the dogs are straight? #diversity
I agree. Lee was a much more consistent guy and probably a better overall player. Also I'd might add Lee's equally insane combine numbers makes its hard to tell who is/was more freakish!
Don't be THAT guy Nick Bosa!
Not bad, but call me when you win the pearl jam tournament.
This story is like herpes.