rjsmitty
---
Member since 16 January 2012 | Blog
Favorites
SPORTS MOMENT: Every year when the Buckeyes run out of the tunnel at "The Shoe" for the very first time.
COLLEGE FOOTBALL PLAYER: Ted Ginn, Braxton Miller, Joey Bosa
Recent Activity
Dobbins committed to tOSU out of the blue, it was not expected. Once a player commits analysts cant change their crystal ball predictions. That's why there are no predictions for the Buckeyes...just like Haskell Garrett has no crystal balls for the Buckeyes.
What jinxed the Bucks this year was Urban letting the damn Cleveland Browns onto our field for a scrimmage. The Browns brought that curse to OSU.
Don't even want to get started on the topic of how they wasted Braxton in his final year as a Buckeye. He deserved better. I know he is to blame for some things (like keeping the ball on every single read from the QB spot) but the true blame falls on the shoulders of the coaches for not making him a focal point of the offense and finding ways to get him the ball in space...2 screen passes, really? Disappointing to say the least.
Totally agree PHI. Losing Herman impacted us more than I thought. Although Devin Smiths deep threat and more importantly Evan Spencers perimeter blocking are sorely missed TOSU always has talent reloaded to cover that and shouldn't have been that big of an issue. Losing Noah Brown, C. Smith and Parris Campbell to injuries definitely hurt also. Its just disappointing knowing this team could have and should have repeated as National Champions. I really don't blame the kids. I have been a head coach at the 11-13 year old youth level for 17 years (I know its not college but same principals apply) and I run the offense and I know one thing is certain...when you are the Head Football coach and something is happening you don't like or approve of you fix it or you take it over yourself and make it right. Urbs has taken blame for the M State loss and I admire that about him but its so sad to see these kids hard work for an entire year wasted on poor coaching and poor game adjustments. They came into games with a game plan and we're tunnel visioned from there. If things weren't working we didn't adjust and it was our demise. We were way to predictable this year. Just my 2 cents
I couldn't agree with you more. As fall camp started I honestly believed, with all the returning starters on O, that tOSU could possibly have the most dynamic offense ever seen in college football...possibly averaging 50+ points a game. JT/Cardale at the helm (both regressed under Beck), Zeke (Heisman front runner). The most electric athlete in college football, Braxton Miller, at the H, The #1 pro rated WR in M. Thomas, Vannett at TE, Dontre, C. Smith, Jalin and 5 returning Slobs.
Lets be totally honest...this years offense was absolutely boring to watch besides VT, Rutgers and TSUN. And this was not due to the players. Zeke got his carries but the coaches abandoned him when we needed him the most against Sparty (2 carries in a tie game with our entire season on the line?). JT was not given the opportunity to throw the ball and the juggling QBs didn't help. There was ZERO imagination to get Braxton the ball little own to get him the ball in space (screens, jet sweeps, reverses, now passes). They put Braxton in the wildcat read option with Zeke and Braxton kept the ball EVERY DAMN time like a druggie getting his fix cuz they did nothing to get him involved...look it up. I did. Vanett caught like 8 passes all year (guessing), and here's a tip...All the pro scouts agreed M. Thomas is the best and most NFL ready WR in college. Target him more than 3-4 times a game, cut Marshall loose on the deep ball, hit a tight end seam route, get Zeke or Braxton loose on a middle screen...anything but the boring drab stuff we witnessed all year from a totally wasted explosive skilled group. I love the Bucks and Urbs...I'm just very disappointed with the O this year. The sky was the limit and we fell way short. No team should have kept us under 42 a game...nobody!
The only reason we won games by 20+ is cuz Bosa, McMillian, Perry and the rest of the Silver Bullets took care of business!
If coach Meyer is so interested in athletes that can make plays in space why did he completely piss away the senior year of the most electric athlete in college football, Braxton Miller? Totally blew it with Braxton this year. They made little effort with zero imagination getting him the ball in space. I'm tired of hearing about how Urban uses athletes when he clearly doesn't.
I was just saying this Saturday evening as well. I don't think we have a TE catch in 3 games now. People wonder why TE recruits keep passing on the Bucks and this is exactly why. We don't throw to them. I know there are a lot of playmakers on this team but we have to start utilizing weapons such as Vannett and Baugh...and maybe throw to a WR other than Thomas once in a while. We are winning but our passing game can be much more dangerous, in my opinion.
This is no knock on Dixon at all but I see C. Smith having a big break out year for us. He has that explosive 0-60 in 3 steps quickness everyone seems to be talking about that incoming Demario McCall has.
Just watching through these hype vids I would like to throw a shout out to Jeff Heuerman, Zeke Elliott and Evan Spencer for all the amazing blocks that sprung TD runs. Selfless, Team players!!
I really believe Braxton will not be healthy enough to get the amount of reps throwing the ball to be seriously considered to be a starter and may never get medically cleared to. The injury he suffered ends the careers of many QBs.
With that said, I love Braxton and do believe he is the most electric player in college football! Urban will have him on the field in some fashion. Running out of the QB spot and even still being a threat to throw short routes and some seam routes but, the long ball will probably not be possible til later in the season.
If Brax really is 100% and medically cleared this will be one interesting off season. I'll feel bad for two guys when its decided though.
Sold out already??? Good Lord.
Too much of this I guess...
That video was great! I know its been said before but there was something truly special about this '14 Buckeyes team. This season will stay in my memory a lifetime. Evan Spencer may be irreplaceable on this team. I hope there is 1 man willing to step up and do the selfless work he did. O-H
Cardale was named the backup QB coming out of spring last year and then when XbraX went down it was JT that got the nod. I don't think if JT is not 100% ready come spring it will be a deciding factor in who starts against V Tech. We are all winners regardless of who starts.
Im already sick of hearing about this (yawn). The world is a cruel, ever changing place and the sooner everybody learns this the better. There is no way Urban could tell Mike that Stan was leaving when he hadn't even had a formal interview yet. Quit whining, Coach Wilcher. Mike wanted to play football for Ohio State and he still has the full capability to do so. If he doesn't...there's the door my man. Good luck to you!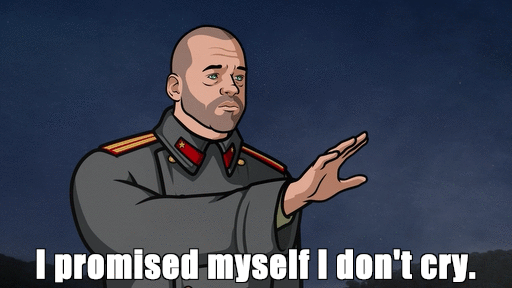 Huge get at TE! Welcome to Buckeye Nation!!!
I greatly enjoyed this video. Made me realize how many absolutely amazing things happened for this team to accomplish what they did. I'm always proud to be a Buckeye but this team made me very proud. They were something other than average...they are extraordinary!!! O-H
If you have never watched Joeys junior and senior high school highlights check them out. He was a mean M-Fer at St. T!! That Bosa blood is like rattlesnake venom. Thank you Papa Bosa!
Not that this is a guarantee but just look at the kid...he looks up to his big brother so much that he wears his number, grew his hair long just like Joey did and plays the game just like the Big Bear. In my opinion there is no way he is not coming to carry on the Legend that is BOSA.