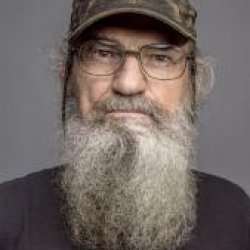 The Rill Dill
---
Member since 02 September 2012 | Blog
Helmet Stickers: 889 | Leaderboard
Recent Activity
Must. Not look poor, while winning----either.
You are correct. The rule makes no sense, IF you hit the damned pylon on the side that the Navy player hit it. On the INSIDE of the pylon, the rule makes perfect sense. Whoever made the rule must have a Michigan education.
Keels needs a new line. He has used that one before.
------wait until Erick Smith gets on the field.
The Navy O-line was using trap-blocks to perfection. I saw Perry get trapped several times. They are a very well coached team....FACT.
That would be --'nipped in the bud', as in 'kill it before it grows from a small bud, into a big plant (problem).
BULLSHIT. The pylons sits on the boundary line. If you have to only 'break the plane' of the goal line to be called IN, you also only need to TOUCH the boundary line, to be considered OUT OF BOUNDS. The rule is BOGUS. If you touch the inside of the pylon, you had to have 'broken the plane'. If you touch the back side of it, you were OUT OF BOUNDS----that is the line it touches. The rule sucks, although it is the rule that is in place.
I want the focus to be on blocking, tackling,passing,receiving,kicking,play-calling,adjustments......I guess I'm old-school.
Next week will be a be a totally different scheme, and I think we'll see marked improvement.
Apparently, the coaches don't feel like he is ready.
Exactly. I've heard at least three different ex-qbs, say how it is VERY hard to refocus after a spin move.
-----unless they are playing against other top level talent.
Yes, Bell's form tackles stood out to me, as well. He made several PERFECT form tackles. Textbook.
Unfortunately, same shit-different names.
May be way too early, but I'd sign off on it.
Stadium 2/3 full? Never seen that for a Buckeye game, EVER------home or away.
......MENSA cost us two games last year, and trying to do the same with this game. OPTION ?? Yeah, that'll work, they've never seen that in practice. WTF
I started pacing the floors on Wednesday. Can't help it, won't apologize for it.
I doubt if they will stay at 9. I'm picturing a free-fall, all the way to the 10 spot.
Probably worn out from the LONG road trip.
Depends on how sleepy the voters are.
None. This is all just an overblown talking point. Just because it's repeated often, does not make it true. I call it the Faux News syndrome.