RedsBuckeyeBoy
---
from Rayland, OH
Member since 13 September 2012 | Blog
Favorites
SPORTS MOMENT: 09/28/2012 PNC Park in Pittsburgh, PA: I personally witnessed Homer Bailey toss the 15th no hitter in Cincinnati reds history. I hadn't even planned to go to the game, but a friend gave me tickets since he couldn't attend. Never thought I'd get to see a no-no in person!
COLLEGE FOOTBALL PLAYER: Joey Galloway
COLLEGE BASKETBALL PLAYER: Scoonie Penn!
NFL TEAM: Pittsburgh Steelers
NHL TEAM: Favorite hockey team:Emilio Estevez's Mighty Ducks
NBA TEAM: None. College ball for me, please!
MLB TEAM: Cincinnati Reds
SOCCER TEAM: Real football is primarily played using hands
Recent Activity
I had no idea that the wrestling team was coached by Daniel Craig.
My interest has waned as well. This is the first time in about 25 years that I haven't bothered to fill out a tournament bracket. In fact, I haven't even looked at the bracket. I couldn't tell you who the #1 seeds are or how many B1G teams made it in.
FAU is a classic cupcake game. They don't get any easier than a guaranteed home win over a hapless program like FA....oh, never mind.
What's this "March Madness" that I keep hearing about? It seems vaguely familiar, but as a buckeye fan I can no longer place it.
Yeah, but Meyer wants him to catch passes.
At least that's settled. Hopefully he can right the ship.
someone is going to get hurt and ruin football season!
I was thinking the opposite. Thad should borrow a few of the reserves.
We don't need a thread counter. We need this guy: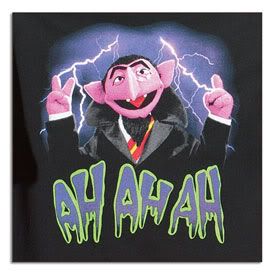 Browns drafting a Buckeye?
The article states he turned 35 last month, but he actually turned 33.
That isn't much of a difference in the real world, but it's huge in the NFL. Some team is going to wind up with a pretty damn good C.
Shocking, but I really hope they're right!
Pineapple is great on pizza.
Agreed. Hopefully he gets his shit together before he kills someone.
Ha! I also thought the article was about 2-star recruits. I almost didn't click it because Ohio State doesn't chase 2-star recruits.
With a revamped bullpen, the Reds are going to shock the world!!*
*By finishing in 4th place in the NL Central with a record of 76-86
You can't argue with those results.
BP is one of my favorite Reds ever. He made so many amazing plays over the years, but it was definitely time to open up a spot for some of the young middle infielders.
Next move, trade Cozart.
Poor girl. I hope that piece of shit gets what's coming to him, in this life and after.
Enjoy your win, Maryland. Just remember you fuckers play us in football too.
The basketball team is hot garbage, but this shit is getting ridiculous. Breathe too hard and they get a foul called.