RedsBuckeyeBoy
---
from Rayland, OH
Member since 13 September 2012 | Blog
Helmet Stickers: 863 | Leaderboard
Favorites
SPORTS MOMENT: 09/28/2012 PNC Park in Pittsburgh, PA: I personally witnessed Homer Bailey toss the 15th no hitter in Cincinnati reds history. I hadn't even planned to go to the game, but a friend gave me tickets since he couldn't attend. Never thought I'd get to see a no-no in person!
COLLEGE FOOTBALL PLAYER: Kenny Guiton
COLLEGE BASKETBALL PLAYER: Scoonie Penn!
NFL TEAM: Pittsburgh Steelers
NHL TEAM: If I had to pick one, it would be the Mighty Ducks
NBA TEAM: None. College ball for me, please!
MLB TEAM: Cincinnati Reds
SOCCER TEAM: Real football is primarily played using your hands
Recent Activity
History's most noteworthy off the field playmaker:
I feel terrible for Braxton. This has to be absolutely devastating for him, but there is a game to be played in 11 days.
Next man up! You never know, maybe J.T. Barrett can be the third straight redshirt freshman to win the Heisman.
This is all the excuse I need to use this again!
HA! Maybe Adidas will complete the ensemble with leather helmets!
Is that a soccer jersey? Rugby, maybe? All I know for certain, is that monstrosity does not resemble any football jersey that should be worn in the 21st (or really any other) century.
So, in conclusion...
I really hope the LBs are better...but I would have been willing to risk one more year of RDS.
Pick Ohio State! They're my favorite team!
Definitely worth watching twice!
"We've spent the entire offseason researching a reliable way to differentiate Ohio State from Ohio U, but I think we've finally cracked the code! Ohio State wears red, or "scarlet" as they call it, while Ohio U wears green."
I can't be sure, but my gut says this had to be Brady Hoke.
HA! At a spelling bee of all places. I hope they gave a trophy to the first kid that pointed it out.
Wow, I am even worse at this whole forum thing than I thought. Let's just make it official:
"To My Esteemed Fellow 11W'ers,
Please accept this letter of resignation from the forum topics, as I am unable to contribute content that hasn't already been posted previously (twice in this most recent example of buffoonery). As such, you are viewing my final entry into the 11W forums. There were many times that I considered making a new post and then thought better of it. If only I would have done so this time around. Thank you so much for providing me with two years of possibilities and wonder, but I simply lack the requisite speed for today's rapidly posting 11W community. My site search skills have also proven to be underwhelming.
I shall continue to occasionally read the forums- perhaps even commenting from time to time- but until such a time comes that I can stop duplicating posts, I am unable to create any new topics.
I will never forget my brief time as a contributor to your rich forums. Please know that you've given me much joy and laughter during our time together.
All the best,
Redsbuckeyeboy
P.S. O-H!"
Fail. I think I should probably just resign as a forum topic creator. (I am 0 for 2 on re-posting in my career here at 11W. I searched the forums, but missed the buckshot somehow.)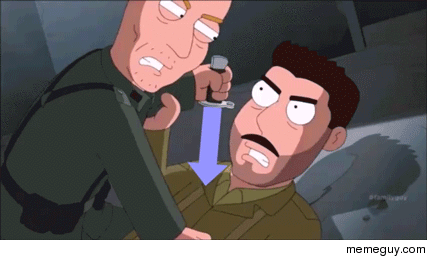 Fact: It would have happened. 100%. National Championship, here we come.
You can't prove otherwise!
If The Game kicked off under a dome at the bottom of the ocean at 2:38AM on a Tuesday in August, I'd make sure I was able to watch it. Just schedule it and be sure to publish the schedule.
"If Ohio State runs the regular season table (and beats whomever in Indy) they'll be in the playoffs. As for anybody else in the B1G? I don't really care."
Yep.
I'm on it!
13 B1G coaches recieved an invitation to today's event that read "includes an all-you-can-eat buffet". Brady Hoke received an invitation that read "includes some food, but for the love of God, please show some restraint this year!".
Fred Taylor, the former Jacksonville Jaguars RB?!
I'll take Thad, thank you very much!
We keep hearing great things about how much the secondary has improved. I have no reason to doubt that it's all entirely true, but until I see the DBs perform adequately in game situations, they're going to be the biggest question mark in my opinion.
(My sports therapist says that my insecurities surrounding Ohio State's secondary stem from the Sammy Watkins related nightmares that continue to plague me nightly.)
I write for an online magazine called "Anonymous Weekly". We strive for truth in all things!
Anyway, you guys have to hear this one. Next week we are leading with a story about Brady Hoke! An anonymous recruit recently went on an unofficial visit to scUM and he reported that while on campus, "Hoke downloaded a donut wallpaper onto all 4 of the school's original iPads. The iPads were old and worn, but the school uses them to watch this old video of some guy named Tim Biakabutuka who had a flukey game against Ohio State one year back before I was even born. Anyway, Hoke forgot that the donuts were a wallpaper and ended up eating every last one of the iPads. He then collapsed onto the floor and sobbed audibly in between punching himself in the abdomen and repeatedly saying 'fat, fat, go away, please find somewhere else to lay'. The whole thing was very sad to witness. After about 25 minutes of this, Hoke rolled over onto his back and said 'when they find out that I ate these doo-hickies again, they're going to fire me! I didn't even want to coach the soccer team...or football... whatever you call it! I thought I was being hired to coach the billiards team! Please don't tell anyone what you saw here today.' The equipment manager said this is the fourth time he has done this since last March. I think it's safe to say that I won't be attending UM."
As you all can see, this is totally truly true! I hope you all enjoy next week's edition of "Anonymous Weekly"!
I felt a sense of panic when I read this. I never had a reason to check before, but thankfully I've got CBS Sports.
For anyone that unfortunately doesn't get it, gather right here on game day! All are welcome! The address is 1101 Russell St, Baltimore, MD 21230.
I'm not much of an NBA fan, but I am a huge fan of this:
"I want kids in Northeast Ohio, like the hundreds of Akron third-graders I sponsor through my foundation, to realize that there's no better place to grow up. Maybe some of them will come home after college and start a family or open a business. That would make me smile. Our community, which has struggled so much, needs all the talent it can get.
In Northeast Ohio, nothing is given. Everything is earned. You work for what you have.
I'm ready to accept the challenge. I'm coming home."
It's great to land the highly rated recruits from all over the country, but I absolutely love the stories about the under-the-radar, in-state, lifelong buckeyes getting a chance to suit up for tOSU.