REDROCKER1013
---
Member since 07 January 2013 | Blog
Helmet Stickers: 907 | Leaderboard
Voting Record: 614 / 2
Recent Activity
The I think ESPN should fire you stare!
This is awesome.....just wish it would come out from Ohio State on a DVD series.
Why is Urban wearing BLUE shorts? I thought those were outlawed in Urban Nation. I hope he took them off and burned them as soon as he left the field!
Great to see the Love the Buckeyes continue to get and it can only help recruiting everywhere.
As a Wayne grad…..so proud of Braxton and now Landers (he's raw but I think he can be a beast under Larry Johnson's tutelage ….Go Warriors!
It obvious, we all realize that TBDBITL has all the talent in the world but they lack SEC speed! :-)
Love the shirt, fits well and feels good when wearing it. The brown is OK but would really like to see it in a gray, more of an Ohio State color.....just MHO.
A spud would be both as well.
Perfect! Who ever thought of that should dot the I at next years game against the TSUN......I don't think they have a team do they?
Don't insult Mr. Potato Head.....he's a stud compared to Mark May and one hell of a lot smarter!
I love that he's staying on the sideline I think it's a challenge to keep the cohesiveness of the O line from in the booth. You have 8+ guys to keep ready to go into the game at anytime and I would think it would be impossible to do if you're not on the sideline.
Nut's.....not at all. If you saw my "Sammy Shrine" you could look up nuts in the dictionary and see a picture of me. As soon as our son moved out I converted his bedroom into the Sammy room that's got framed posters, pictures, guitars and a collection of Cabo Wabo that fills up a shelf that wraps around the top of the entire room.....now that's nuts....just ask my wife!
Doc....small world.....awesome that you won that poster and got Eddie to sign your shirt....remember that well. The pre party in the suite with chicken wings and beer? What about the VIP early access to the merchandise stand....what a special treat to pay the $250 and be one of the lucky ones to be one of the first to give them a few more of your $ for overpriced t shirts....yes I got two.
I think Sammy takes a lot of heat for the change in Van Halen but it was Eddie running the show and with Sammy being an accomplished guitar player on his own it allowed Eddie to venture is to the keyboads which drastically changed the sound of the band. I can enjoy listening to both versions of the band but am one of the few that like the Van Hagar era better.
Did you see VH with DLR in Columbus?
HUGE Sammy Hagar fan here ...I've been to a ton of Sammy shows with VH, solo Wabo's and Chickenfoot=(AWESOME), his latest The Circle with Michael Anthony, Vic Johnson and Jason Bonham. Sammy is such an upbeat guy and I can only hope to have half of his energy when I'm 66. The dude can still put on a show.
The biggest difference between DLR and Sammy is VH$$$. One of my best friends is more of a DLR fan so when they had a reunion tour in 2004 with Sammy we got VIP front row tickets with sound check for $250 each. I told him if he went to this show that IF they ever got back with DLR I'd got to that one with him......which I never thought would happen....well when it did in 2007 we bough the same tickets front row VIP with sound check at a cool $750 each....not a typo. The 2003 tour Eddie was fresh out of rehab and he was supposed to be on the straight and narrow again, we went to a show which was in Detroit (which was about half way through their first leg) Eddie came out for sound check with a bottle of Red Loon wine and was hammered. The show was not good Sammy kept looking over at Eddie as he drifted off the song into his own world and Sammy had one hell of a time bring him back. The 2007 tour was better Eddie was sober and they had his son Wolfgang on base....no Michael Anthony for sure, but not bad for a teen.
My thoughts.....both had some great music and if Eddie wasn't such an ass we could have heard a lot more great music from both lineups. Sammy's book RED is a good read and gives some of the stories from his VH years, also let you know just what a businessman Sammy is. Sammy sold 80% of Cabo Wabo Tequila to Campari for 80 million and has since sold off the rest. The man is still doing what he loves and really doesn't need the money.
My best Sammy story, during the 2004 tour they had "Golden Ring" tickets which were inside the stage and the band was up higher than you but walking all around you. Well I got a Golden Ring ticket drove from Dayton to Champaign Ill for a show with a banner in hand and a my license plate GOT CABO.....yeah a crazy fan, anyway I tried to get into the show and the said I couldn't bring in the banner or plate I explained to them Sammy always lets that stuff in, the called back to the stage manager and sure enough they let me bring in the plate but no banner.....well I just went back and tucked it in the back of my shirt and they just let me pass through. So during the show Sammy grabbed my plate signed it took the banner wore it around a couple of songs and signed it and gave it back....then during Eddies solo a bouncer came out from behind the stage and tapped me on the shoulder and handed me a red solo cup full of chilled Cabo Wabo and Sammy had signed it with YES I DO Thanks Sammy (in reference to my GOT CABO licence plate) when he came back on stage he walked right over to me and gave me the shrug like what do you think about that then reached down and shook my hand and said thank you...still have the cup...I was so pumped up I drove home that night and still made it to work at 7 am the next day. Sammy is just an awesome dude IMHO.
I'm not close to the Decker family but live in the same town and know some people that are. I do know that during Taylor's recruiting Urban did call Taylor's girlfriend on her cell phone so I wouldn't think coaches communicating with recruits girlfriends is all that new or innovative. I do recall the phrase "Urban is blowing up my phone" from her during the process.
A great picture GIF tells a 1000 words!
DJ.....got to be some of my favorite lines of the year....thank you for making people look at me as if I were the (only) office lunatic. I feel 100% vindicated by your thoughts today.
Still, after a month of feasting on nutritionally-worthless cupcakes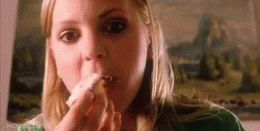 I might be able to huff enough paint to work myself into a psychotic frenzy for a game featuring a two-loss Penn State team.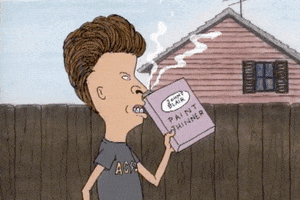 My only concern is for my liver and my freedom.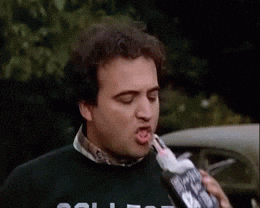 Stieber is the #1 play of the day on Sports Center! Congrats Logan continued success in your sport and life! GO BUCKS...2 National Championships....we're so spoiled, but I can see getting use to this.
I hope to hear Golic talk about it about Logan on Mike & Mike tomorrow morning. He does like to talk about wrestling.
A Fourpeat in wrestling would be amazing. Go get'em Logan
However done properly white label can still be fun to drink!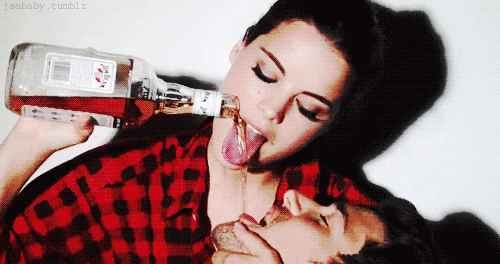 Awesome now when we go to Troy MI to visit our son I know where to go to support a Buckeye.....Ocean Prime....which is right down the street from his house.....no more wasting good Buckeye dollars supporting a likely Wishagain fan.
Agreed......NEVER gets old!
Thanks....I got the long sleeve version as well so maybe they were designed that way? But it's still drives me crazy.
Thanks.....sounds like it could be how it is designed.....