REDROCKER1013
---
Member since 07 January 2013 | Blog
Recent Activity
I'll go with 1 Bob. .....EDIT: then I'll go with 2
"Flip Flops, tank tops, around the clock non stop"
Shhhhhhhhhhhhhhhhhhhhhhhhhhhhh! Don't give our super secret play away.
we have a lot of some good to say about PSU
Thanks I fixed it!
Welcome aboard Nittany......We also allow civil discussion with rival teams here so don't hesitate to jump in!
Sure looks like it to me.
Big back "Johnny Football" for the pregame speech and then they might have a chance.
Also check out our Penn State affiliate, Roar Lions Roar, for the Penn State perspective.
Not a very engaged group, 20 stories on the first page and 45 total comments, 16 of which are on one story "PSU'S BEST PERFORMANCE IN A PERFECT SEASON" which is the last story on the current first page.
PSU recruiting
Practice for facing tough competition
Coach when is Cam Johnston going to run off a fake punt?
Should be saying we'll be right back with some commercials after a short break with Coach Meyer
Don't even think of going there!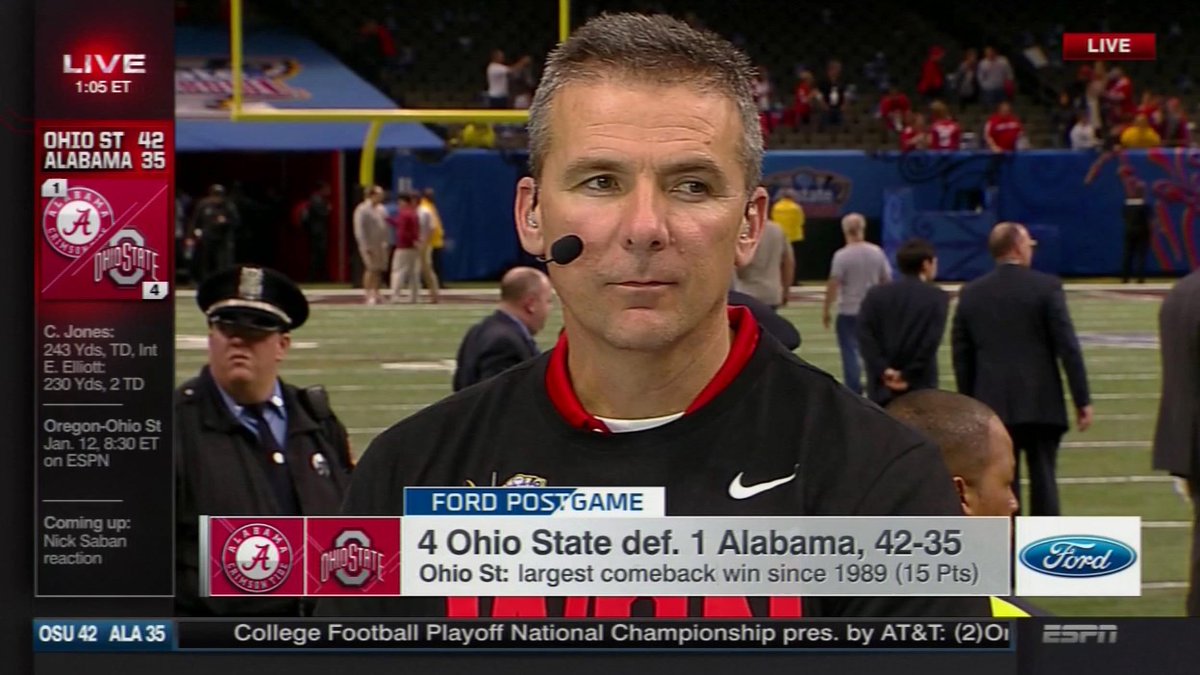 "Things are going pretty good," Williams said. "We've got a couple areas we need to clean up like turnovers and shot selection, but as far as energy and toughness, we're at a good place right now.
Sounds to me like Kam Williams is listening to Urbans press conferences.
If you can't beat em, join em, hire them.
Just like Saban, I hate his guts but I respect him and he's little DUCHEY...."I mean don't cut that, let's be honest."
Glad I could fix those for you.
Agreed and it might be a nice little article to post on a visiting teams blog that are coming to Columbus.
I think Franklin is a little DUCHEY...."I mean don't cut that, let's be honest."
Looks like the DVR will be busy tonight Eleven Warriors Report and then the Journey.
Lud 5* on this one. One of my favorite Van Hagar songs/albums. It was the end for Van Hagar and no one was happy and it has an edge to some of the songs that made them really good IMHO. Of course there was a lot of filler material on it as well but what do you expect when your going through a break up.
Another good one.....The Seventh Seal
Bump... SAM VS. Dave .....be the judge.
BUMP...thanks Grateful it is now officially over the DLR thread.
The only way to travel to Cabo!
And it should be. No need to bring the other guy in to this Sammy Birthday thread.