Raynstorm
---
Member since 23 December 2012 | Blog
Helmet Stickers: 185 | Leaderboard
Voting Record: 88 / 0
Favorites
SPORTS MOMENT: 2002 National Championship Buckeye Win/2008 Philiies World Series Victory game 5
COLLEGE FOOTBALL PLAYER: Joey Galloway
COLLEGE BASKETBALL PLAYER: Jim Jackson
NFL TEAM: Philadelphia Eagles
NHL TEAM: Flyers
NBA TEAM: Sixers
MLB TEAM: Phillies
Recent Activity
Boom Boom.... The Sequel
UFM getting it done this weekend!
Love my Sunday Coffee paired with some BOOM!!!! It's a beautiful thing.
This defense is going to be scary deep with speed and size... When this kid develops with Mick, he could be an "in the box" safety or OLB with sick closing speed. Congrats to Mr. Dean and our coaches on bringing in another stellar student athlete. Love the Inked write up, Birm!
Isn't it easy to cheer on these types of kids.... Urban keeps bringing in great talent and always has, but these guys also seem to have high character. This team is just one of the most enjoyable groups to watch play and are also just very likeable individuals. It continues to be a "bright future at Ohio State." Come on NAtional signing day.
Thanks, Birm! Awesome update.... As usual. There will be a ton of football talent(current and future buckeyes) celebrating this weekend. Great timing!!
Before I go to bed, I read Birm's The Hurry Up to get my recruiting fix. I arrive at work in the morning, get my coffee and catch up with DJ and the Skully daily. Partake in some phenomenal prose by Ramzy when he finds the time to write something epic. I thank all you guys for all you do and the fabulous product you produce everyday.... I think the least we can do is click on an ad with girls in a bikini while at work and show some support.... (Random gif below is because I have watched the NCG 10 times already and it feels like living the dream every time the clock hits 0:00 and we are National Champions. Plus, today is my birthday, as well.) All kidding aside, I have been coming here for several years almost daily and the info and the community is second to none.... This is just the start of an awesome year of being a Buckeye and a part of Eleven Warriors....Cheers
As I'm watching the warm ups, all I can think about is "we're stretching and you're a kicker." Plus, that energizing Kerry Coombs speech that was recorded by zeke's dad, Stacey Elliot back in 2013. So I went and watched it just now.... We are a family! We are The Ohio State University. I recommend watching it again if you have a few minutes. It is so fitting and shows how this team is built, like a family. Confident right now! I feel like the Kool Aid Man.... Where is the wall to run through???? We are gonna do it tonight!!!!
Let's get ready to rumble.... I Can't wait! This team was built for this... Let's get it done boys!!
I agree with Knarcisi. Gladiator
Great News for a Great man!!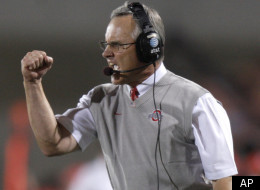 Awesome News!! Fist pump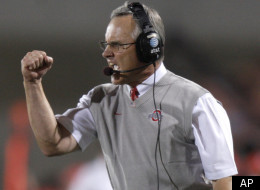 Can I Get a Witness
I would say that this comment is perfectly aligned with your screen name, "Optimistic Buckeye Pessimist." I did have to read your entire name before commenting. Great minds think alike....
Anyway, you hit the nail on the head. Mariota's efficiency, track record of taking care of the ball, and game time experience (3 years of reps) is the main difference here. Thus, the " safe and easy pick" and I would normally agree with you wholeheartedly. But... This team and this offense in particular is special and doing amazing things. We can see it, feel it, breathe it the last few weeks.... I know it's said ad nauseum by the talking heads, but to lose 2 qbs and still perform at this level mentally and physically as a unit with QB3, is one of the best coaching jobs we have witnessed.
(Trying not to be too much a homer) Cardale has shown great poise and ability in 2 "big time" starts. Obviously, he had been our biggest wild card going into the Wisconsin game, but he showed the world his talent and nerve at a most critical time. I would take our Oline and skill players, plus our depth is stronger. For those of us that follow every snap and watch the games over and over, this is an extremely dominant team that is peaking and growing up at the perfect time. We are watching great coaches game plan with playmakers and depth everywhere on offense.
2 Great offenses... But If Mariota and Cardale both have good games, I feel we have an edge here with our balanced attack and depth, plus the "destiny team thingy" we are witnessing with this team right now.... Is it Monday yet?
Go Bucks!!
Sorry, I hit the wrong button and posted the wrong picture....I meant this 12 gauge!!
Can we revisit this topic on Tuesday after firing off this 12 gauge Monday night?

I think this guy is the one spinning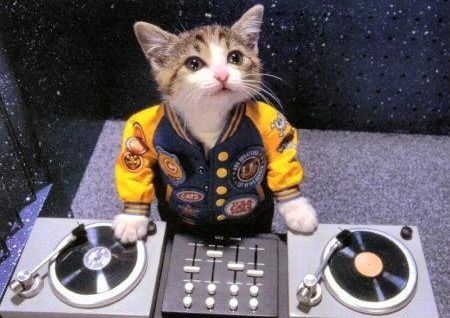 As my 3 year old daughter would say....
In somewhat unrelated news, this guy in Norway wishes he bought a set of snow tires....
This team is special.... Unbelievable game and resilience of these guys to come back and get the W. I made my 5 year old watch the game. Good parenting? In my opinion, I taught him how to beat a Nick Saban defense without going to a camp. You do it with Playmakers.... Zeke!!!! ( although I probably didn't need to drink 15 Stella's, but I blame it on nerves.)
Place at the table, shot at the prom queen! We don't always smile on espn, but when we do, We're playing for the National Championship! Celebrate this one and bring on the ducks!