QueenCityBuckeye
---
Member since 04 August 2014 | Blog
Helmet Stickers: 738 | Leaderboard
Voting Record: 170 / 36
Recent Activity
Awfully big shoes to fill! Wear it with pride, Hilliard.
The Bengals are reportedly looking for a receiver in the draft that can take the top off of defenses and possibly return punts and kicks. I'd love to see Teddy end up in that role
It's hard to say... I'll leave this here though.
Curtis gets to the edge pretty quickly.
I wonder if this has anything to do with the Beck hire. It seems odd that he would cool off so quickly on the Buckeyes.
For what it's worth, I personally think Beck was a good hire, but maybe it will take him a while to build a strong relationship to the kid.
Excellent... In a few years when Wariner gets promoted, we'll need another solid coach from our farm team.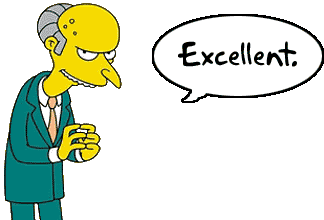 I still cringe thinking about our D-line having to deal with those damn chop blocks... This has to be so frustrating for interior D-lineman. Can we just agree to never play Navy again?
Can anyone confirm that we're recruiting Baby Bosa to play the Viper position in our defense? I would assume so, since he's a little shorter and seems pretty quick on his feet.
I stand corrected! Thanks fellas. Good to know!
Source? I'd never heard this before. I think it's actually very unlikely... Lots have been said about Urban's contract at Florida and it is believed that it contained clauses that would have allowed him to jump ship at HC positions at OSU or Notre Dame if the jobs came available and were offered.
This is huge considering the big recruiting potential that the 2016 class has. It's time for OSU to secure that consensus #1recruiting title after back-to-back National Championships!
FYI - video needs more jiggly bits.
Cris carter is an assistant coach at St Thomas Aquinas!?! That team is STACKED
Same for a Safari user on a Mac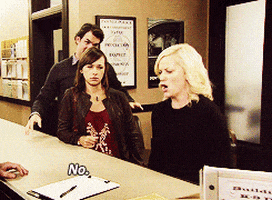 To say that your post was mistaken would be a huge understatement.
Michigan's recruiting class is currently ranked 64th amongst the likes of Iowa State, Western Michigan and San Jose State... Are you trying to make the argument that Michigan hasn't fallen on hard times??
Kirk Merritt, an ATH out of Destrehan, LA, just committed to Oregon. After watching his tape, I wish we had been in on him... I'm not sure how he's only a 4*, but he was the SPARQ champion this year, played in the toughest division in LA, and his tape is redic. The play at :32 has me convinced that this is a name we'll hear in the future. Can't teach work ethic like that.
Open up the pipeline! #StThomasAquinas
Eli Apple is a big time playmaker. I'm excited to see what he will be able to accomplish with another year of experience under his belt.
That wasn't directed towards you, buckeye! I just think a lot of people will be surprised by his ball skills.
You should go back and look at Noah's high school tape! As he develops, he'll be able to do a lot more things than just block.
I think Noah Brown is a guy to keep an eye on. The fact that he began getting quality reps after the bowl practices (on the biggest stages) says a lot. I went back and watched his high school tape and I think he'll suprirse people with his ability to do much, much more than just block.
Corey had his mistakes during the year, there's no doubt about that, but he has a ton of upside. Towards the end of the season he was really starting to ball. He might be our best pure route runner next to cantgaurdmike. I think he'll figure out the drops and fumbles and be a real star for us. There's a reason we kept targeting him despite the mistakes.
I was excited to see Noah Brown getting quality reps on our biggest stages. He's extremely versatile and I think he'll surprise some people with his ability to do much more than just block in the future. His high school tape reminds me of Aaron Hernandez (on field only) and that can be a valuable piece in our offense moving forward.
There were a few times mid-season where we ran a two-back look with Zeke threatening the inside-zone and Samuel on the option pitch. I'd love to see more of that in the future. That's got to be a nightmare for defensive coordinators.