QueenCityBuckeye
---
Member since 04 August 2014 | Blog
Helmet Stickers: 788 | Leaderboard
Voting Record: 178 / 36
Recent Activity
Up-vote for you, my friend. Couldn't have said it better myself.

FYI - Most recent tweet "No Caleb Kelly did not commit. Hasn't even visited lol."
These Tweets are out of context. Right before these tweets he says "It's Greg Little." "Yes" (to question about whether it was Rashawn Gary). The last tweet, "Kid will announce it after practice later today #BePatient" IMO just means stop guessing, you'll find out later.
Feeling more and more confident. Remember you heard it here first!!
This has nothing to do with the Buckeyes or football, but I recently received word that I may be relocating to Boca for work. From what I've seen, it's beautiful down there.
#BocaCityBuckeye?
2 of the 3 "RBs" in the 2016 class are more likely to be hybrid players in our offense.
I will forever love that 2014 team. They'll always have a special place in my heart.
When things in my life get tough, their determination and will power motivates me.
Michael Thomas at the end of this video cracks me up for some reason.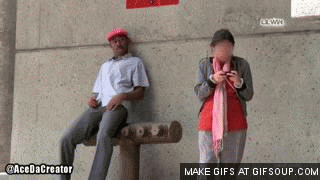 Thank you! I think some people just assume that any direct sales business that trickles down like this must be considered a pyramid scheme...
Awfully big shoes to fill! Wear it with pride, Hilliard.
The Bengals are reportedly looking for a receiver in the draft that can take the top off of defenses and possibly return punts and kicks. I'd love to see Teddy end up in that role
It's hard to say... I'll leave this here though.
Curtis gets to the edge pretty quickly.
I wonder if this has anything to do with the Beck hire. It seems odd that he would cool off so quickly on the Buckeyes.
For what it's worth, I personally think Beck was a good hire, but maybe it will take him a while to build a strong relationship to the kid.
Excellent... In a few years when Wariner gets promoted, we'll need another solid coach from our farm team.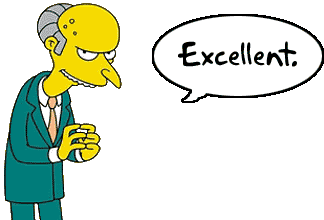 I still cringe thinking about our D-line having to deal with those damn chop blocks... This has to be so frustrating for interior D-lineman. Can we just agree to never play Navy again?
Can anyone confirm that we're recruiting Baby Bosa to play the Viper position in our defense? I would assume so, since he's a little shorter and seems pretty quick on his feet.
I stand corrected! Thanks fellas. Good to know!
Source? I'd never heard this before. I think it's actually very unlikely... Lots have been said about Urban's contract at Florida and it is believed that it contained clauses that would have allowed him to jump ship at HC positions at OSU or Notre Dame if the jobs came available and were offered.
This is huge considering the big recruiting potential that the 2016 class has. It's time for OSU to secure that consensus #1recruiting title after back-to-back National Championships!
FYI - video needs more jiggly bits.
Cris carter is an assistant coach at St Thomas Aquinas!?! That team is STACKED
Same for a Safari user on a Mac