PWLafferty. TBDBITL. TRow.
---
Member since 13 December 2011 | Blog
Helmet Stickers: 198 | Leaderboard
Voting Record: 0 / 0
Favorites
SPORTS MOMENT: Marching Script Ohio, Marching Ramp Entrance, Watching the Buckeyes beat Wisky under the lights on 10/29/11, Experiencing the Buckeyes 2012 season of perfection...ending with kicking M*ch*gan's ass out of Columbus.
COLLEGE FOOTBALL PLAYER: Bradley Roby
COLLEGE BASKETBALL PLAYER: Corey Brewer
NFL TEAM: Cleveland Browns
NHL TEAM: Columbus Blue Jackets
NBA TEAM: Cleveland Cavaliers
MLB TEAM: Cleveland Indians
SOCCER TEAM: Everton
Recent Activity
Suggestion to you: do not tell Clevelander's what they should 'get over'.
I understand this, I think....
We're playing with a very entitled attitude. Glad we decided getting humbled would be better than humbling ourselves
I'll take another down vote, please...this game deserves swear words....fuck this game
Sweet game planning for this one
solid usage of 'poophead'
In forty years, Chuck Barkley will still have no NBA Championship, yet this will still be a 'W' in the books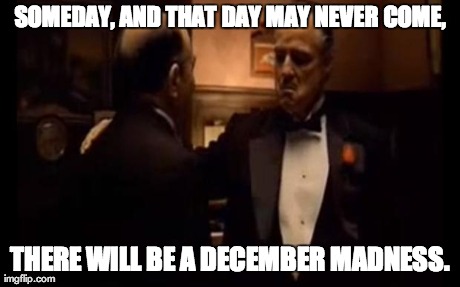 The problem is thousands of people with much more basketball intelligence and experience than you have watched his game too, and they think he's a pretty damn good ball player.
I love this stuff...great for a good laugh between classes..keep it up
I have a problem with the two dudes sloppily singing Buckeye Battle Cry...besides that, Go Bucks
Read through the comments quickly and didn't think this has been answered yet...Does anyone know if current students will be able to get in free as they would if the game were still at The 'Shoe?
EDIT: I'm an idiot. Should've clicked on the link and read!
I strongly disagree with this. Yes, this increase will make alums/fans grumble, but when it comes down to it, those tickets will sell, and those seats will fill. Our fan base is far too large and too passionate to let any increase push them away from games they would have normally attended prior to the increase. And if one fan is disgusted enough to pass up on the opportunity he or she otherwise would have taken, I'd say there are many fans out there that will bite the bullet and buy the ticket(s).
I upvoted you both, because whoever downvoted you doesn't know what they are talking about. Here's proof. http://espn.go.com/mens-college-basketball/team/stats/_/id/96/year/2012/kentucky-wildcats Reference 'MIN'....
EDIT: This is also case to say that talent wins in CBB. I'm not saying we should never play our bench guys, but if we can develop a solid defensive based team with 6-8 guys, the scoring talent of Deshaun, Ross, Lenzelle should carry us fairly well.
It's funny to me when fans make fun of other schools/teams while easily ignoring the fact that their own school/team's history is extremely medicorce/not even in the same class as the team they are making fun of. As a Cleveland fan, this is why I never talk real **** about any other city's teams, because chances are, they are better than my own teams.
I'll try and get ya some vids from the floor...can't wait for this
Man, this is really sad. :-( Thank god for Buckeye Basketball
I love you for telling those people to shove it. Great post!!!
This is one of those speeches that you will see on commercials in 60 years that everyone will recognize. Legendary. Go Get em, Bucks!