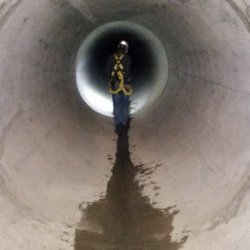 PunIntended
---
Member since 23 August 2013 | Blog
Recent Activity
Nelly in his prime.
Bonus: top down condiment bottles.
Bonus 2: Natural Light.
I had a friend tell me how Christian Ponder was going to be a hall of fame quarterback after he got drafted. Fortunately for Ponder, he still has a hall of fame wife.
Personally, I think Giolito has the highest upside, but it's hard to go wrong at this point between him, Urias, Glasnow, and Berrios. Berrios might be up first with the Twins sliding, but it's hard to predict. I think both Giolito and Glasnow will be up by June as well.
Really confused by all the Votto love on here... I know there's a lot of Reds fans around, but I don't think he makes a list of top 10 of hitters since 2000, let alone in history.
Guys I have above Votto who have played in the 2000s:
Miguel Cabrera
Pujols
Ichiro
Bonds
Jeter
ARod
Manny Ramirez
Chipper Jones
Just to name a few. I get his career isn't over yet, but come on.
Along with best hitters, I like to look at who had the best, pure swing. Guys like Robinson Cano and Manny Ramirez just look so natural swinging a baseball bat, it's like poetry. I could watch those two hit all day.
Only good story I have came back in college when I worked at grocery store. I had worked there through high school, so when I came back to work during the summer they still new me pretty well. One day my manager was out and had an interview scheduled for a new guy to work in the back and stock shelves and stuff, so they asked me to fill in. There was this set list of questions we were supposed to ask everyone, and one of them was the typical "Where do you see yourself in 3-5 years?". The guy I was interviewing was 16 year old high school kid, who responded "You know, living the dream, man." I kind of laughed and said "Can you please expound on that a little bit?" and he goes "Just living the dream, man. I want to make it happen."
I wanted to hire the kid, but when I told me manager the story he decided the kid wasnt a good fit. Too bad.
BSCE 2012
One of those field engineers that likes to tinker.
Sad day... I remember learning about for the first time in detail in my History of Rock n Roll class as a sophomore in the basement of Hughes Hall. However, without Buddy Holly and Don McLean, we never would've gotten this bit of musical genius.
What platform did you use for your college DFS?
I made a database for NBA and NFL and I'm working on NHL now. I ditched it for NFL though, I started cashing a lot more often when I ditched the numbers and focused on DvP and WRvCB matchups. NBA is going pretty well so far, however.
I play on Fanduel because I didnt like trying to figure out a flex spot.
This guy (John Laub) is my go to: @GridironSchol91 on twitter. He posts his daily picks on http://www.footballdiehards.com/fantasyfootball/college/ as well.
College DFS is tough man. Really increased my knowledge of the player pool, but its tough. I do a lot of O/U and individual team +/- research, but the best resource for usage and projections are local college newspapers, like the Lantern. I had to create a separate twitter account solely to follow local writers for information.
College DFS is a slippery slope. I don't think it should be illegal, but it definitely toes the line.
I'm making the trek as well, flying in to Newark and staying out near the stadium. Google tells me its about a 30 minute drive to campus, is it worth it to try and take the train in to campus area or should I just get an Uber?
As someone else said, go as big as you can (or Ms. BuckeyeRy allows). Nothing worse than getting home and realizing you should've spent the extra couple hundred bucks.
12 team PPR:
Latavious Murray and Brandon Marshall for Dion Lewis and Golden Tate
I'm leaning one way pretty hard, curious what you guys think.
Would you rather bang a 10 or two 6's at the same time?
I work for a big engineering company that oversees construction on power plants. Actually, I'm on site right now. It's all about mitigating risk, man. It's a pain in the ass. Hell, I'm not allowed to plug in an extension cord inside the existing power plant without needing a JHA. As long as there's someone willing to sue for damages, companies are going to regulate safety as much as possible. It takes a long time and drives people crazy, but as long as everyone can exit the jobsite the same way they came in that morning, isn't that the overall point?