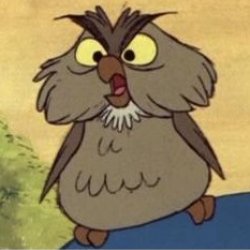 Prickly_Pete
---
Member since 20 March 2013 | Blog
Helmet Stickers: 1,353 | Leaderboard
Voting Record: 2336 / 34
Favorites
NFL TEAM: Kansas City Chiefs
NHL TEAM: St. Louis Blues
NBA TEAM: Utah Jazz
MLB TEAM: Kansas City Royals
Recent Activity
George: "She's a two-face."
Jerry: "Like the Batman villian?"
George: (annoyed) "If that helps you."
I'd like musbergers take on cook's sister. Too bad he's on the SEC network.
I hate the usual SEC puffed up rankings, but I'm really just ready for football to start. Can't wait for kickoff.
Tough to turn a guy who was born and bred a Nittany Lion, but Urban almost did it. Can't win them all, I guess.
At least we'll always have the OSKEE video on YouTube.
Same here. From Utah, then went to grad school at Ohio State and became a Buckeye fan for life! Now I do my best to rep the Buckeyes in Salt Lake among a sea of often delusional Ute fans.
I love Barrett, he's got better accuracy and a he's quicker. But he hasn't beaten Wisconsin, Oregon and Alabama. While he was QB, the Bucks didn't look great in several games against inferior competition. Suddenly Jones came in and the team looked completely different. If the offense clicks better under Jones, why change the chemistry? If it ain't broke, don't fix it.
Its tough to cheer for the Utes also being a Utah State Aggie fan here in SLC. The Utes have gotten the better of my Aggies for years (and my co-workers won't shut up about the stupid Utes unless I wear my OSU nat championship shirt [then its just silent jealousy!]). But cheering against Michigan is a priority and I must do it!
Agreed. I don't understand this at all. These triple option teams are difficult to prepare for and you never see it again all season. And then all your defenders get cut blocked all game long. This does nothing for SOS. I respect Army, but I just don't think this game is good for either team.
Photoshopped or not, I find it quite glorious!
So what if Ohio State used it? Every team copied Urban's spread offense after he started using it. You don't see him running around whining about it. Adjust or lose. That's football.
I grew up out West and never set foot in Ohio until I attended Ohio State for grad school. Now being back out West, I have friends and family who I have converted to Ohio State fans who have never been to Ohio and still love the Buckeyes like I do. As long as you love and cheer for the Buckeyes, you're a true Buckeye regardless if you went there!
I too did not know how much OSU superfans were hated until I joined 11warriors. I just saw them on TV and thought they really liked the Buckeyes. I doubt non OSU fans have any idea.
Stopped short? That's my move!
Agreed. Oregon is the worst at running up the score on smaller teams. That last touchdown was necessary--it was a show of dominance of Buckeye glory!
I agree that they are a little soft when it comes to playing teams with big lines. They need to spend a little more time pushing around a football sled and a little less time picking out their uniform combinations.
Jones beat wisky, Alabama and Oregon. Barrett beat Michigan state. Why is barrett assumed to be better? Is he better in practice?
No marble statue of Mark May?
I understand the flag is offensive to many, but it should be removed through the correct legal process (the legislature or courts) and not through the often-used tactic of bullying or personal attacks (i.e. --"If you don't support removing the confederate flag, then you're a racist!"). Banning things is a slippery slope. There is a great South Park episode on banning everything that offends someone (predictably, everything gets banned).
Love it. The kid stuck with the Buckeyes and it's paying off. Glad to see him have some early success.
I wonder if UCLA is done with recruiting rap star's kids after this. I read that UCLA's coach admitting taking Puff Daddy/P.Diddy's kid because of the celebrity father would be draw for other recruits, media coverage and possible donations for the school. The article said the kid was undersized for the Pac12 and wouldn't play much. It didn't seem fair to the kid. But I guess life has been fair to him in other ways.
I'd like to see them use a silhouette of that picture of a shirtless Jim Harbaugh catching the football.
I think there is a little too much emphasis on the alt uniforms these days. Who cares how cool you look if you lose?
Nice! Just added it as my background. My boss is a USC grad, so it will be fun when he sees it.
Fireworks, weird practice routines, donuts for students to attend games, Harbaugh catching mice in restaurants, losing to bad teams--no goggles can replicate such an experience.