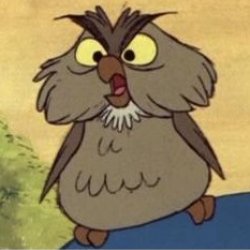 Prickly_Pete
---
Member since 20 March 2013 | Blog
Helmet Stickers: 371 | Leaderboard
Favorites
NFL TEAM: Kansas City Chiefs
NHL TEAM: St. Louis Blues
NBA TEAM: Utah Jazz
MLB TEAM: Kansas City Royals
Recent Activity
Can we please not get barrett killed?
My best memory of Penn State will always be JoPa's emergency bathroom run across the middle of the field so he wouldn't fully soil himself in front of a capacity crowd at The Shoe. #JoPaShartsHimselfAtTheShoe
30 commits at Mississippi state??!! How come we don't get that many? Oh yeah, I forgot, oversigning.
That's a lot of crab legs he just lost.....if he actually "remembered" to pay for them.
Jimbo feels the need to overcompensate in hopes people won't continue to think he and Winston are sleazebags. Didn't work.
The college football game day experience is still fun even if your team sucks and your coach and AD are idiots. If it wasn't, half the teams in the Big Ten wouldn't play football anymore.
Nick Saban is largely responsible for AJ McCarron landing Katherine Webb. Without him being starting QB at Alabama, I don't see her ever dating him--especially with that tattoo he has on his chest. I think Brent Musberger will back me up on that.
Bad leadership can destroy any successful enterprise, especially when the ones with power also hold the purse strings and can benefit themselves. The thing that makes Michigan more susceptible to this is its arrogance. The "We are Michigan and thus Infallible!" attitude allows the downward spiral to continue longer than most places would allow. It also makes it that much more enjoyable for Buckeye fans to watch.
I hate *ichigan as much as the next Buckeye, but I don't think it has fallen as low as Mississippi State. The only things Mississippi State have going for it is that its in the SEC and they have Mullen. Once Mullen is gone, they will go back to battling Bilema for the basement of the SEC West.
I used to go to Royals games all the time when I lived in KC. Love to see them finally winning and I love how they win. They play as a team and use great defense and scrappy offense. Tressel would approve!
Brandon has turned *ichigan into Dominos pizza: a second tier product that isn't expected to improve any time soon.
Glad to see Oregon go down, though I'm sure the pundits will find enough excuses for them to keep them in the top 15... At least until they lose again.
I agree the costs are out of control. It frustrates me that football is funding so many sports that lose money. I'm assuming that has to be done because of Title IX. It doesn't seem fair that college football/basketball fans pay for every other college sport that loses money. The same will happen if players are paid. I can't imagine Title IX would allow football/basketball players being paid without non-revenue sports athletes getting the same thing. I'm afraid the result would be even higher ticket prices.
That is lame that he did that. He's a grown man in a cape--no one should have to pay to tailgate with him. That must have been an awkward conversation. What did you tell him?
I agree. What he did was stupid, but I don't think we need to publicly execute him. He will be punished more in the court of opinion than he ever will be in a court of law. For the rest of his life, he will be known as "that idiot that ran on the field and got body-slammed." He did something incredibly stupid while drunk (which isn't that uncommon for college students). I don't feel sorry for him, but I don't want his life destroyed over it. I'm sure he (and his parents) regret the incident. I hope he doesn't get kicked out of school over it. I hope he graduates and has a productive life. I also hope he gets some help if he has a substance abuse problem.
If Ohio State doesn't get some of these recruits, I at least hope they stay in the Big Ten. The conference can't afford to lose any more talent.
Maybe I'm being too harsh on Ash. But hearing him say how wonderful Cincy is seems to be an an excuse. Kiel is a good QB, but he should not have done that well against us. Same with Brewer. I'm just sick of every QB having a career night against us.
Glad to see him get a fresh start. Sounds like Indiana wasn't working out.
I'm guessing security would have preferred that Schlegel let them tackle the fan, but they are the ones who let him get on the field in the first place. They obviously needed the skills of a fierce Buckeye LB! I'm sure Schlegel enjoyed it. He got to make one more tackle in front of 109,000 fans!
The "Ohio" insult reminds me of the Seinfeld episode where George comes up with his infamous "Jerk Store" retort. It didn't really make any sense to anyone else, yet George thought it was a real zinger. Coincidentally, if I remember correctly, George traveled all the way to Ohio (Akron?) just to deliver the Jerk Store insult--where it fell flat.
Ash needs to stop making excuses. It was Cincinnati, not the Denver Broncos. Three huge passing plays should never happen in a single game like that. As with Va Tech, Ash did not make the adjustments and continued to get burned with the same plays.
Love the offense. The secondary needs some work. A lot of work.
Karma.
James Franklin is arrogant. I like it when arrogant people lose.
Michigan needs a time machine if they want to be relevant. They would rather lose as pompous "Michigan Men" than change and do what it takes to win. Hoke's two main qualifications for being hired appear to be that he played for Michigan and that he didn't want to run that "icky" spread offense.