prdoctor
---
Member since 19 January 2012 | Blog
Recent Activity
Congrats, guys -- love it that you're doing this.
In 2013, when the team started 15-0 Thad had an overall winning percentage at Ohio State of .806 with five regular season and three B1G titles. They'd made it to at least the Sweet 16 in four straight years.
In the 3+ seasons since, the winning percentage has been .593 with just one NCAA tournament win.
Which is not to say they need to keep playing at an .806 pace, but the sudden, dramatic change in results is... concerning.
Don't touch the sides!
And Tom Herman's transformation from face to heel continues. His new personae should be firmly entrenched by the time we face off against Texas in the playoffs.
(BTW, this trend will lead to the NCAA expanding the tournament all the way to 24 teams [like the FCS] and all of us will watch the hell out of it.)
Yeah, it cracks me up that the FBS guys act like this strange new playoff thing needs to be rolled out carefully like human exploration of deep space -- yet the FCS has been doing it well for years.
Ridiculous, yes... And awesome. I wouldn't want to pay a ticket premium to pay for that, but I'd damn sure try it out if I had the chance.
*Ohio State Hall of Fame inductee John Cooper.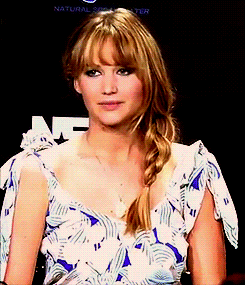 I do not give a single damn about the pro career of D'Angelo Russell. (MY problem, not his.) He was a good player on a mediocre team during a forgettable season, and it felt like he was in Columbus for about five minutes. I wish him the best, but I'm not checking in.
On the autographs, to be fair it was a listing in Cleveland, where Cardale is from. I suspect the prices would be different in Huber Heights.
The biggest things missing from Dolo's game last year are accuracy and Devin Smith.
And if the new togs come with the ability to teleport, as implied in the photo, we're really going to be in great shape Saturday.
Next up: 11W fan convinces DJ to TRY Cracker Barrel; sarsaparilla candy and Hank Williams Senior CDs force him to reevaluate.
The Regis Philbin cut is still awesome. No, Regis: You're not going to win. Not that day or ever again soon.
Agreed -- at least in the case of the W. Mich. game. Those guys officiated the hell out of that game.
I love it that a guy is wearing a Tim Couch Browns jersey in the world's most dangerous prison.
I remember Burgess taking an 0-4 in the Ohio State-Michigan series.