prdoctor
---
Member since 19 January 2012 | Blog
Recent Activity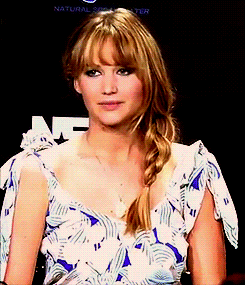 I do not give a single damn about the pro career of D'Angelo Russell. (MY problem, not his.) He was a good player on a mediocre team during a forgettable season, and it felt like he was in Columbus for about five minutes. I wish him the best, but I'm not checking in.
On the autographs, to be fair it was a listing in Cleveland, where Cardale is from. I suspect the prices would be different in Huber Heights.
The biggest things missing from Dolo's game last year are accuracy and Devin Smith.
And if the new togs come with the ability to teleport, as implied in the photo, we're really going to be in great shape Saturday.
Next up: 11W fan convinces DJ to TRY Cracker Barrel; sarsaparilla candy and Hank Williams Senior CDs force him to reevaluate.
The Regis Philbin cut is still awesome. No, Regis: You're not going to win. Not that day or ever again soon.
Agreed -- at least in the case of the W. Mich. game. Those guys officiated the hell out of that game.
I love it that a guy is wearing a Tim Couch Browns jersey in the world's most dangerous prison.
I remember Burgess taking an 0-4 in the Ohio State-Michigan series.
Ouija board.
If John Cooper is in the OSU Hall of Fame, what would have to happen for a future head football coach to NOT get in?
On second thought, I don't even want to think about that.
How about "All of them"? As insane as it would have been to have seen Ginn or TP in Urban's offense, even guys like Ben Hartsock and Brian Robiskie would have been much more productive (and, therefore, entertaining). The next guy I'd add to your list, though, is Santonio Holmes, who played the WR position at a high level from day one.
Joey Galloway could put up 600-700 yards and about 8 TDs in Urb's offense. I mean if he came out of the broadcast booth this fall and played in his suit and dress shoes.
Cleveland has gone 148 consecutive seasons without a title. Meanwhile, Chicago's other major pro teams have won nine since 1964.
Jokes aside, this book on the Columbus Panhandles is a great read: http://www.amazon.com/Columbus-Panhandles-Complete-Footballs-1900-1922-ebook/dp/B00GN8S8XY/ref=sr_1_1?ie=UTF8&qid=1432818285&sr=8-1&keywords=columbus+panhandles
Kirk Ferentz: More B1GCOYs than wins over Ohio State ©
This Onion piece is eternally funny: http://www.theonion.com/article/bitter-feud-developing-between-joakim-noah-rest-of-32444