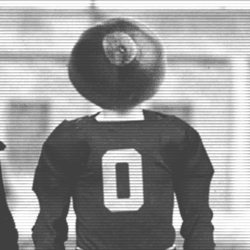 potts.125
---
Member since 02 July 2014 | Blog
Helmet Stickers: 12 | Leaderboard
Recent Activity
Down vote for Sox33osu (unless my sarcasm meter is broken).
Definitely agree that UNLV is a lackluster game. But, the impact to the Columbus economy is simply far too great for Ohio State to justify playing an away game. The University has a commitment to the city and local businesses that must make enough money to pay employees for the entire year on 8 fall Saturdays. Losing even one of those games is a huge blow to the economy. This is not counting ticket sales, which is likely a rather small number compared to the total economic impact of hosting a game (thinking of restaurant/bar sales, clothing vendors, hotels, taxi cabs, off-duty security and police, and the list goes on and on).
How embarrassing for you.
I seem to remember that Nebraska was an AAU member but lost membership only after the B1G offer was made.
As an alumni of Ohio State and UConn, I think UConn would be a terrific fit with the B1G. Their fans are knowledgeable, dedicated, fiercely loyal, and know how to support their teams at home and on the road. Women's basketball frequently sells out games. Women's basketball! There is a big interest in football as well and fans are just looking for an excuse to become a two sport school.
Central America: the Nevin Shapiro of continents.
Not to be a troll, but there are 41 countries in North America.