ponder10
---
PHX (via CMH)
Member since 19 June 2014 | Blog
Favorites
SPORTS MOMENT: 2002 National Championship
COLLEGE FOOTBALL PLAYER: "Steely Eyed" Craig Krenzel
COLLEGE BASKETBALL PLAYER: Jim Jackson
NFL TEAM: Bengals
NHL TEAM: Blue Jackets
NBA TEAM: Cavs (although I really dislike the NBA)
MLB TEAM: Reds
SOCCER TEAM: USA & Colombia, Crew, Arsenal
Recent Activity
There are only 6 states that allow you to remain anonymous. Fortunately, Ohio is one (Delaware, Kansas, Maryland, North Dakota, Ohio and South Carolina).
Personally, I think that's outrageous. If this were another country everyone would be required to remain anonymous for fear of people blackmailing, kidnapping, etc.
He's been doing it all wrong.
If you look at the list of schools that are both AAU and Research I institutions, the B1G has 13/14 as AAU and 14/14 as Research I. That could lead anyone in the direction that an added school would likely have both.
When you weed out all the non-D1 schools, the geographically challenging schools (USC for example), and the schools happy with their conference (Florida) you're left with the following list:
Colorado
Duke
Georgia Tech
Iowa State
Kansas
Missouri
North Carolina
Pitt
Texas A&M
Texas
Virginia

Finally, even though it is in neither category you always have to consider Notre Dame because people say so.
Somebody will take Kansas because they are an AAU school and a Research Institution, forget basketball.
Returning Starters:
OFFENSE
QB: Barrett
RB: Samuel (different position than '15)
WR:
WR:
WR:
TE:
LT:
LG: Price
C: Elflein (different position than '15)
RG:
RT:
DEFENSE
DE: Lewis
DT:
DT:
DE:
WLB:
MLB: Reakwon
SLB:
CB: Conley
FS:
SS:
CB:
No, it's not acceptable. I dont want you talking to me while my hand is on my junk, unless your a female, a 7.5 or more on a scale of 1-10, and you're saying something you'd never want your parents to hear.
The truth is, anybody talking poorly about Al Jazeera America - emphasis on America - doesn't know anything about them. They're actually the single news network on TV that actually does investigative journalism and doesn't rely on 30 second stories. Not only that, but many of there pieces are very high quality and very nicely put together.
Now, with respect to the story let's see if Peyton Manning sues them. If he doesn't the story is probably true. And, I dont care if it is. Does anyone really care if someone uses HGH in a season where that person doesn't even play in the league? Certainly it didnt enhance anyones performance.
Maybe baseball should have relegation. It would certainly dis-incentivize a club from selling all their talent.
He picked a school w/o a defensive coordinator. That tells me we were never really in it.
Where's Meg?!
Another one from my daughter...
When she was a little younger and I farted I would say "is there a duck in here".
Now, every time someone farts she says "you have a duck in your butt"
My daughter was 1-1/2 and was sitting in the living room so I told her i was "going potty".
I left the door cracked so that I could hear her and that if she tried to find me she wouldn't scared.
I was going #1 and like any normal man I was standing.
My daughter walks in, stares at my _____, points and says "daddy, tail"
After laughing hysterically for a few minutes I took it as a compliment.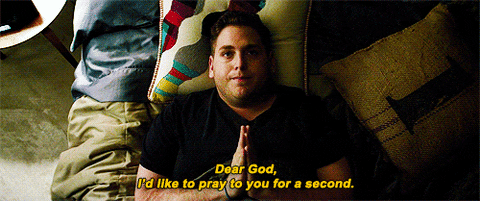 The frustration of having the clap and having the whole world know about it is what cause him to punch the pane of glass. So, indirectly, yes it does.
I believe he lived there before Chappelle Show. I think he referenced it during Killing 'Em Softly or one of his other comedy specials.
This site is going to break. C'mon drupal!
There's value added in being a part of Urban's staff.
$600k is the salary but you have to look at the added benefits. How about the fact that he has the highest winning percentage in modern football history? That has to be worth a couple hundred K
I live in PHX so I'm planning on going.
I am not sure that you have the budget for this... technically I didnt either... but when I proposed to my wife I went all out.
Planned a trip to San Francisco (was living in NYC @ the time). Called her bosses to ask if she could have 3 consecutive days off but not put it on the calendar to ensure nobody at work knew. Bought the tickets and booked a stay at the Ritz in Half Moon Bay. Backed her bag about 50% and told her when she got home she needed to pack some nice outfits she would want to wear. Created a trivia for her in the morning so that she could learn where we were flying on the limo ride to the airport.
Planned a tour of SF with a catamaran ride the first day. Walked around the pier visited some historic spots (full house painted ladies, etc) and a nice dinner.
Second day was a wine tour in Napa then back to the hotel for a romantic dinner. When desert came out there was a heart in chocolate on the plate. Then went for a walk on the bluff and proposed overlooking the Pacific Ocean.
The third day was just for fun and flying back to NYC.
Before I did all that I thought of a couple corny ideas but I am glad I went with what I did. I didnt have the money at the time but in the end it was worth putting a little on the cards and paying it off a few months later.
I admit to missing classes because it was too cold... and I'm from Ohio
This is the pitcher the Reds didnt get.
Is it mean to ask how he can see the plate?
Agree with this. Had Iowa played poorly I think we'd be in Pasadena but they were nails in that game and would be deserving of the Rose.