ponder10
---
PHX (via CMH)
Member since 19 June 2014 | Blog
Helmet Stickers: 745 | Leaderboard
Favorites
SPORTS MOMENT: 2002 National Championship
COLLEGE FOOTBALL PLAYER: "Steely Eyed" Craig Krenzel
COLLEGE BASKETBALL PLAYER: Jim Jackson
NFL TEAM: Bengals
NHL TEAM: Blue Jackets
NBA TEAM: Cavs (although I really dislike the NBA)
MLB TEAM: Reds
SOCCER TEAM: USA & Colombia, Real Madrid, Crew, Arsenal
Recent Activity
Essentially, I helped ignite a revolution in the Buckeye Twitter-sphere.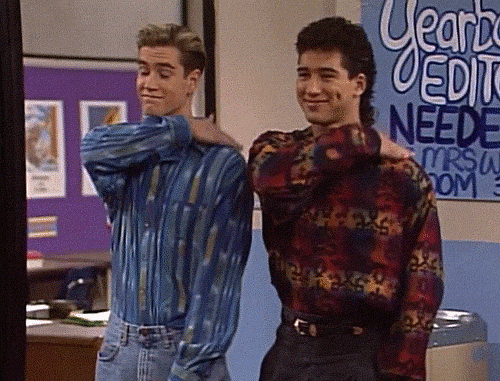 Can I up and down vote this post at the same time?
I just hope Keys isnt offended by me putting them all together with a final score.
I was going to look for that photo as I was reading the article but didnt want to post something had it already been done.
Good work Riggins
I think the guy had to either be making meth in the desert or on meth.
It reminds me of this story. I welcome you, Natural Selection!
I was bored so I came up with this...
As far as I can tell Price, Boren, and Elflein shit the bed last Saturday. They better get it together or get replaced.
From what I can tell the Guard/Center area is where we're struggling. I've mostly noticed it on Billy Price's side. It seems like he and Boren are not communicating well. Going forward I could see defenses blitzing us right up the middle pretty often.
If I'm Illinois and MSU I'm sending 2 extra guys on every passing down.

I find it interesting that the first question is "Is JT Barrett good or is JT Barrett bad?" because he's struggled against the two decent defenses he's faced.
Why isn't the question "Is our offensive line good or is our offensive line bad?" because, against the two decent defenses we've played, they've been about as impenetrable as the Secret Service.
Does anybody recall earlier this year when people were asking if Jimmy Garappolo should replace Tom Brady because Brady didnt look good? The Patriots OL was shit at that point... the OL has played better the last several weeks and Brady now looks like an MVP candidate again. Through their first 4 games the team was 2-2 and he'd thrown 4 TD's and 2 INT's and been sacked 10 times, since they're 4-0 and he's thrown 14 TD's and 0 INT's and been sacked 5 times.
If your guys cant pick up a blitz and the D is pressuring the QB from the start of the game there are going to be issues offensively and the QB is going to make mistakes. If the chicken came before the egg then the OL is the chicken in this scenario.
Here's what they need to do... petition the City of Columbus to change the name of Silver Drive to Silver Lane or Silver Road...
Then we can just call it Silver Lane or Silver Road a la White Hart Lane or Stamford Bridge or Loftus Road or Anfield.
I agree with this point. Some people were saying after the game that Barrett got exposed because of a good defense. I disagree. Think each time the OL has faced a good defense that also calls some blitzes they shit the bed!
No doubt MSU is going to blitz on 80% of passing downs... why wouldnt they? The OL hasnt proven they can handle it... JT doesnt have time... he gets injured... and as a result he starts forcing some throws.
That gif had me laughing fo sho
I thought you forgot an "E" and meant Peele from Key & Peele.
Can you pull this off?
I contended before week one that once JT got his sea legs he would be a better QB for this offense then Braxton. Do I believe we would have won VT w/ Braxton? YES.
However, do I believe our offense would be clicking in the same manner today with Braxton? NO
Barrett is more well rounded and makes the right reads far more often than does Miller. I thought we would be undefeated going into 11/08 so my bad on that, but I agree JT > Braxton.

I have had tickets in 13a... and the student tickets between 2001-2003.
That being said, I've sat in C deck before as well.
My opinion would be, if you are a casual fan that doesnt know what to watch w/ respect to plays developing, etc and you're there for the excitement then sit in A deck somewhere close to one of the student sections.
If you're there to watch the game and see how things develop as they develop, analyzing the plays, the D, etc... Sit in C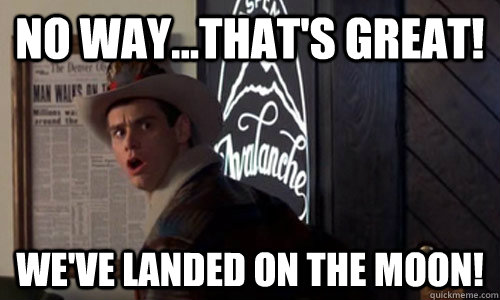 But I could take your argument the other direction and say it is about competitive positioning. The B1G was the first conference to start its own network and there is significant positioning there when you can say that network is in 50-100 million homes... you can say to students and parents that every game of theirs will be on TV.
It is about competitive positioning when you are the one thing Fox has. Sure they have some lower tier Big12 games and some Pac12 games but those arent exclusive. The B1G would be signing an exclusive deal with Fox... we're their big dog rather than fighting it out at ESPN with the ACC, Big12, Pac12, & SEC....
No offense, but I trust Jim Delaney more than you and I think he believes that this deal covers the B1G both financially and in competitive positioning.
ESPN will still show the highlights of B1G games... why? Because it's about viewers!!!!!!!
They know that people still turn to SportsCenter for their nightly highlights of their team's game. As a result, ESPN will show the results of the B1G games or people will switch to FS1 to watch that program. No matter what the scenario, ESPN will show the highlights of the games for the regions that bring in viewers. They may be heavy on SEC, but they currently are anyway. That being said, do you ever go a Saturday where you dont see the highlight of the Buckeye, ttun, MSU, Wisconsin, Nebraska games? No.
FS1 is 219 of DirecTV, FS2 is 618... but that's not the point.
I want to draw a parallel. Howard Stern was the B1G of radio hosts. He had the most passionate fan base, he had the largest fan base. He went from the behemoth that is terrestrial radio to Sirius that had 400,000 subscribers at the time of his departure.
Several years later XM, which had 5x the customer base that Sirius did at the time of the Stern/Sirius deal, was bought by Sirius and the company now has 20m+ subscribers. People are paying for radio.
Theoretically, Delany may be thinking that our customer base will follow us just as Stern's passionate and loyal fan base followed him. And, since that time some strategic plays by Sirius have brought additional subscribers. As much as I hate Fox's news arm their sports division is very good. It's not like they're a start-up trying to compete with ESPN... they're one of the big 4.
Your concern has to do with the casual fan not the B1G fan. B1G fans will find the game in their list of channels. I would be interested to see the data with respect to how many casual fans tune in to the B1G games. If it is substantial then you may have a point.