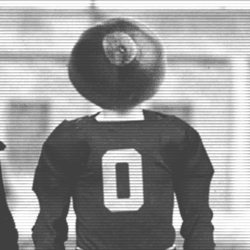 PittBuckeye
---
Member since 21 September 2013 | Blog
Helmet Stickers: 5,800 | Leaderboard
Recent Activity
It's not the Alabama's of the world that can't afford it.
My guess would be a joke, or this is one of those things where you say something like this just to be able to say you said so if it comes true later. I think he'll be in and so do most people who know a lot more about it than I do.
Ah yes insanity over a high schooler saying he has big news about recruiting, couldn't have been any more vague and still gotten this much attention.
Physics does what Carlos tells it too.
Saw this awhile ago, and yes it would be the most fun thing ever, until you break something.
Is that crazier than the fact that there are 4 people in the US named McLovin?
I see what you did there.
As I've said before, I want to beat them all in everything. More festivities next year, maybe get Jackie Moon to come wrestle a bear.
It's weird how few basketball recruits we get vs football ones, and yet the 3 star long snapper commit gets 10x more attention. That is big though.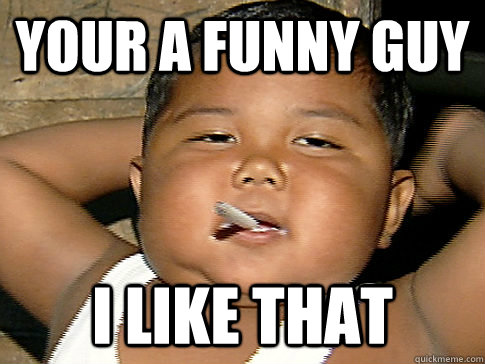 Always more of a perfect dark fan. The multiplayer was awesome, and the gun range was a ton of fun.
I wonder if he put it on his resume that other people add him to their resume...
Ramzy got my vote. Like Urban Meyer said "If they're keeping score, we're going to try to win""
Would anyone make a thread about me leaving?
I used to live in Bloomsburg, they used to have a really cool block party that has now turned into everyone getting arrested every year. The police actually bought an urban assault vehicle last year (tank) it's just dumb now. Here's to hoping this never turns into Bloomsburgs block party.
If you're bored google the videos. They scream out immature morons.
What's a reading? I don't know about that whole thing, sounds like witch-craft to me.
Been excited about him for a while. He's got NFL QB written all over him I think. A few big steps obviously before then, but it could happen.
Someone should teach her about appropriate golf wear. Geez, kids these days got no respect.
Not really surprising though, Eze's a runner.
And Kerry Coombs. Mostly at this point in the year, Kerry Coombs.
They aren't there to play school.
You wan a talk about FSU inspired face palm moments and you don't throw this in there? #loveyoubill
But NE always makes smart picks, and picks people don't see coming. Hyde fits that mold.