PittBuckeye
---
Member since 21 September 2013 | Blog
Helmet Stickers: 8,544 | Leaderboard
Voting Record: 167 / 34
Recent Activity
I refuse, I hate the sarcasm font to begin with, and missing it even when it is used? Deserves to be drawn and quartered.
Is this seriously a thread full of grown ups arguing about helmet stickers and down vote ratios? Who cares? I don't vote much in either direction, does that make me a bad person? If someone makes a particularly super post I will gladly throw them an uproot, but if I never voted at all so what?
This is all silly.
Could the expectations possibly be more than those Urban had on him? From the day where it became pretty obvious he was probably going to be named coach there was talk of a national championship in the next 2 years.
Just my opinion, but I think the only way that happens is if Fick leaves and shows he can run his own program, and be successful on his own. I've always been more of a fan of him, and what he's done for the school than a lot of people, but I don't think you get that job with no real head coaching experience.
I don't think he'd want that job, otherwise I'd be tempted to agree.
Speak for yourself, Braxton is in my living room holding a gun to my head insisting that I come here and speculate.
The second sentence I'm with you 100%.
But even after the bowls you can't replace any of the guys who were invited. Their seasons were still better. Zeke had an absolutely amazing run to end the season, and if he does that all next year he'll win the Heisman in a landslide. But I don't think he'd get invited if they re-held the ceremony now.
Being swarmed by hockey fans?
Been a huge Man U fan for the last 20 years. Grew up with posters of Cantona and Schmeichel on my wall.
I think there should just be a catch all thread for these. All the coaches ga's and everyone around the program deserves credit for everything the team accomplished this year. That stuff doesn't happen by accident, it was a special group of players with a special group of people put together by Urb's around them.
That said, yes Drayton is the man.
And because I'm a dirty liar I Googled it and in the first link I felt like clicking on there was this
After losing a school-record eighth game to Northwestern this past weekend, Rodriguez said this about The Game: "If we play well and happen to win, it wouldn't salvage the whole season."
Which is the exact opposite of how I've ever felt about the TTUN game.
If you feel like reading an article written at a decent high school level heres the link http://bleacherreport.com/articles/82643-rich-rodriguez-doesnt-have-the-attitude-to-beat-ohio-state
Rodriguez did try to minimize the game a little bit on a few occasions, and no I'm way way way to lazy to find a quote from 5 years ago. But that was the problem with Cooper he never got it, then by stark contrast we got Jimmy T who knew that The Game was the most important game of any season, and treated it as such (poor Lloyd Carr).
That tells me he may need a nap. I'm like a young Adrian Monk
Dude you knew what this thread was when you clicked on it. At least don't be rude to the guy on his birthday.
That was one very down year, slightly different circumstances up there. Plus for Harbaugh to put together a class like Urbs did that year would take a miracle.
Short version: cupboard a lot more empty up there than it was here.
Mickey hasn't perfected sarcasm, but this is a good step for him.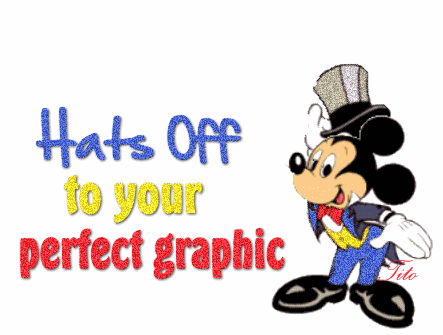 Good for them, I hope they ride that high all the way to the pounding that Ohio State is going to give them next year.
Beating them when they expect to lose isn't nearly as fun as beating them when they're silly enough to think they have a real shot. Sip that Kool-Aid boys up north.
Honestly if that happened the 11w servers would probably catch fire in about 3 seconds.
I could certainly be wrong, but I don't believe that if you line the 3 of them up and have them race that Brax wins. That being said all 3 of them are insanely athletic and I can only dream of ever being that fast.
Well of course it doesn't mean he's going, but it isn't exactly a good sign that he's staying either.
It makes too much sense for him to go. Either way he goes down as a bunch of peoples favorite or at least top 3 OSU QB after starting 3 games.
If I'm Cardale I'd go without a doubt. Way to many unknowns if you come back next year. Get drafted by the right team and he can sit for a few years and learn. I don't think a team who'd want to throw him out there next season would draft Cardale.
Either way I'll tell my children stories of him one day, and as a fan I want him back, but I just don't see how turning down all the money that comes with being a 1st or 2nd rounder makes sense.
If a coach who you believe in tells you if you do that you'll really whoop em' there's no real negative effect.
Sure I guess if LJ rolled in there stinking of beer and told them all they were way too slow and ORE was going to embarrass them and their only hope was to lose some of that baby fat then maybe. It's all in the way its presented I think.
If Devin Smith is still there in the 4th round then every NFL GM deserves a spanking and a stern talking to. Add in everything he did this year with the video game type combine #'s he's going to put up and I'd be surprised if he made it out of the 2nd round.
Cardale is anyones best guess, he'd have to have great workouts to go as high as some people have him going.