Phutatorius
---
Member since 13 May 2011 | Blog
Helmet Stickers: 415 | Leaderboard
Voting Record: 46 / 6
Recent Activity
C'mon, Quantcast: you got the colors all wrong on that line graph.
Tyquan Lewis with the photobomb ...
Players are lucky they're not in camp. My Little League coach stuck his hand under a running lawn mower one time. Practice was a living hell that afternoon.
I think it's really important to get on here and start lecturing people who are having their hearts slowly dismantled over a seven-day period. NOW IS THE TIME TO RIDE THE HIGH HORSE!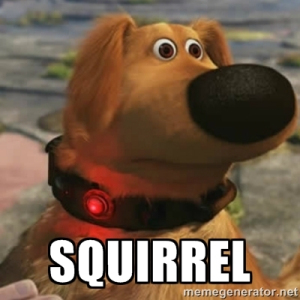 EXACTLY. 5 years as a coordinator and now he's a position coach. Speaks to experience, yes, but also failure.
Thing about Curtis is, would Closer have been the album it was if he hadn't been living on a knife's edge? I would never sacrifice someone's life for better art -- especially the father of a baby girl -- but JD wouldn't be what they are if Ian had been okay.
On the other hand, OP's invite is who we'd call back from the dead, and not who wouldn't have died in the first place. A zombie Ian Curtis fronting post punk's greatest band? HELL YES, I'm buying that ticket.
I believe in the Cavs, but don't anybody sleep on this Indians team. They've got the arms to deliver the trifecta in October.
I've cut loose over that very M logo. It's at Mangiamo on HHI. The owner's a Buckeye, and you know it the minute you step through the door.
Anybody in the Prog to see Kluber's 18 Ks tonight?
Hammy said they're doing it on weeknights, before school lets out, to try to get more families in the park. Sounds like they're going to bump back up to 7:05 in the summer.
Are you kidding me? Twitter's a disaster. I've given it a chance, but every time I get on it I try to communicate a thought and I can't fini
Re what acts will define the late 90s, the oughts, and so on: I agree that it's really difficult to answer that question. The problem (if it's a problem) is that it's hard to install something in The Canon without general consensus, and it's just really hard to reach consensus given how we all find our music these days. Used to be you had rock (including AOR) radio and the Lester Bangs types writing for Creem and Rolling Stone suggesting to us that something was good. We'd all look at the menu they gave us -- the same menu -- and decide. Then MTV did that work. Now radio and MTV have given up, print media are less influential, and the new critics are the guys at Pitchfork whose real gig is just to show the world how much cooler and more obscure they are than the rest of us.
Used to be my friends and I all drew from roughly the same mix of albums. We all sat on the same channels and what came to us came to us. Now the pathways to finding music are many and narrower, and there's very little overlap when we talk about the new bands we're digging up. "You heard Savages yet?" "No, but what about the War on Drugs?" "I'll have to check 'em out. How about Long Blondes?" "Never heard of them." And so on, until one of us says we're going to see Black Sabbath. "Aw, yeah," and everybody nods. "That'll rawk."
It all came together with Nirvana: powerful music, hitting the right note; an uprising in the Pacific Northwest; MTV jumps on board; critics label them as "seminal" and "essential"; movement grows and overcomes the human beings involved; there are deaths -- martyrdoms -- Kurt --> "Voice of a Generation." I hate to say I missed it at the time -- I was squarely in the demographic, but I still wasn't over the Stone Roses. Hard to see it happening again: the culture is too fragmented. On the other hand, we all can get more of what we want with less effort. We're not stuck with WMMS and the racks at Sam Goody.
... As one would expect of a Spaceman.
Saw them a couple years ago at the Paradise in Boston. Great setting, not a big crowd, and they crushed it.
I've been in an ongoing debate with a friend re White Stripes v. Black Keys, and while it pains me to side with Detroit over Akron, there's really no contest -- and it's for the reasons you gave.
Jack White covers a frickin' Dolly Parton song and it gives me chills. The Black Keys use all the same ingredients but just don't move the needle.
If this isn't "rock," I'd like to introduce you to George Orwell.
White Stripes, Sleater-Kinney, Arctic Monkeys, Muse, Titus Andronicus, Franz Ferdinand, Spiritualized, the Hives, the Flaming Lips, Goat ...
Rock's doing okay.
Q. What do Wookiees and the Boston Celtics have in common?
A. They both pull people's arms out of their sockets when they lose.
Q. What do Celtics and Wookiees have in common?
A. They both pull people's arms out of their sockets when they lose ...
Translation: "Turns out it's a trainwreck up here and I'm in over my head. Can anybody help me? I'll bring snacks."
This was gold -- then you name-checked Screamadelica and it went platinum.
Don't Fight It, Feel It, America: OSU is Loaded and Movin' On Up.
Famous Jameis gets crab legs for free, walks out, and when caught and confronted, he can tell one of two stories: (1) "I got the crab legs for free" (NCAA violation), or (2) "I stole the crab legs" (matter to be resolved with Leon County law enforcement and internally).
Within the warped reality of NCAA rules:, you go with Story (2) and take your chances with Jimbo and the friendly local cops.
Now that you want to be drafted, you revert to Story (1), because outside the warped reality of NCAA rules, stealing is worse than getting something for free.