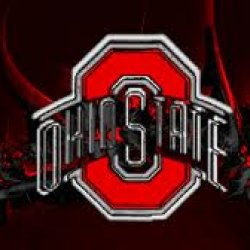 Phoenix824
---
Member since 21 January 2012 | Blog
Helmet Stickers: 763 | Leaderboard
Favorites
SPORTS MOMENT: 2002 NC Game
COLLEGE FOOTBALL PLAYER: John Simon, Zach Boran, Speilman
NFL TEAM: Steelers
NHL TEAM: Red Wings
NBA TEAM: Celtics
Recent Activity
Yes you did Birm. Thanks for all you do
He and Hauermann were on special teams together, Jeff was wearing Braxton's 5 so the Chef went to 2
Now THAT is digging DEEEEP for a negative. LOL
Not only was it one pass but no one could have defended it. perfect placement.
Which was on a sack. Anyone can be injured on any play. No point in blaming the system. Tebow was never injured.
Yes he has. Urban said so a couple weeks ago
I love EZE but give me Eddie any day
Tim Tebow and Percy Harvin agree, this offense will never work
Agree with you juice. Broken ankle or fibula
That would mean Fickell coached the entire 2011 season knowing he has no chance at the HC job. All the other coaches were also lame ducks and only Luke had a real shot at job when all was said and done. I just don't see that happening. OSU may have thought they had a great shot at getting Urban but I don't think there was an agreement in place before the 2011 season. Now I do think they may have talked earlier than the announcement was made. I was at the MSU disaster of a game and by that point in the season as the offense was 18 year old stale bread. I remember the crowd chanting "Urban Meyer" as the offense sputtered.
If OSU knew Urban was going to be their coach then he should have coached the 2011 season. We know he did not so this guys story does not hold water.
No logic here. Urban resigned in 2010. Tress was fired before the 2011 season. If Urban was going to be the coach and per you an agreement was in place then why did Urban not coach the 2011 season? Or are you saying they would have re-hired Tress. Your timeline is screwed up.
Quote from the article. ----------
"Running back Derrick Green, originally ruled out for the season after breaking his collarbone Oct. 4, had a chance to return before the end of the season, according to Hoke. But he will not be available Saturday"
So when exactly do they think he will return since their season WILL be over Saturday?
Only if it is close and that would not be good for us due to the TCU game. We need to smack them down in my opinion. Then everyone will talk about Minny being ranked at the time.
I don't totally agree with your statement. If you remember a 9-4 or 8-5 Wisconsin team won the BIG a couple of years ago. Would you really want to award one of the 8 spots to an 8-5 or even a 9-4 team? I like the concept but don't totally agree with win the conference you are in.
Agreed Chuck, If the Bucks get left out we will say we are better than Little Sisters of the Poor or whoever gets in. If a Big 12 team gets left out they will say their league is better than the BIG. Basically someone will think they deserve to get in over someone else. Even if they sent to 8 teams who ever is 9 will feel they deserve a spot over the 8 team. Just look at the Basketball tourney half the selection show is talking about who got left out.
It is where I have us. Pretty much agree with thw list right now except I would switch Oregon and TCU MSU and Bama will take care of itself.
I voted for the O-line. They REALLY stepped up. I also felt that voting for them was voting for the whole offense. JT was great, Devin was great, EZE was great. A team win all the way around.
I voted NO. I never feel OSU is an underdog. I don't care who we play. Purdue, Indiana, are underdogs but never OSU.
Does he work at the same Publix Jameis Winston "shops"?
Agreed, I think in most situations on this Saturday he will kick the field goal and get the points but lately when up he wants to test the line to open holes for when we NEED the 4th and 1 or 2. Make them run he plays in game situations when converting does not matter so they are ready for the game situation when it does.
I am going to go
1) MIss State - Good Wins - wont be there at the end but get it now. I think they lose 2 game yet
2) FSU - will be 1 at end - I don't see them losing until Playoff
3) Oregon - best team in PAC12 - I think they lose another one though
4) ND - Only loss to good FSU - should win out but would not be surprised if they also lose 2 more.
I dont think the committee sets up a ND - FSU rematch for the first round
End Rank
1) FSU, 2) Bama, 3) ND 4) OSU/MSU winner
Big 12 will cannibalize themselves so will SEC WEST
Completely agree. 2006 the 1 vs 2 OSU - TTUN game has a ONE WEEK countdown clock on the WWL. After that game they both laid an egg and the BIG has not been the same since.