PF_Flyers22
---
Member since 31 August 2010 | Blog
Helmet Stickers: 86 | Leaderboard
Voting Record: 0 / 0
Favorites
SPORTS MOMENT: Every Beanie Wells stiff arm. Every one of them.
COLLEGE FOOTBALL PLAYER: See above.
COLLEGE BASKETBALL PLAYER: Pepe Sanchez
NFL TEAM: Philadelphia Eagles (Dad's Hometown = Allentown)
MLB TEAM: Cleveland Indians
SOCCER TEAM: USMNT
Recent Activity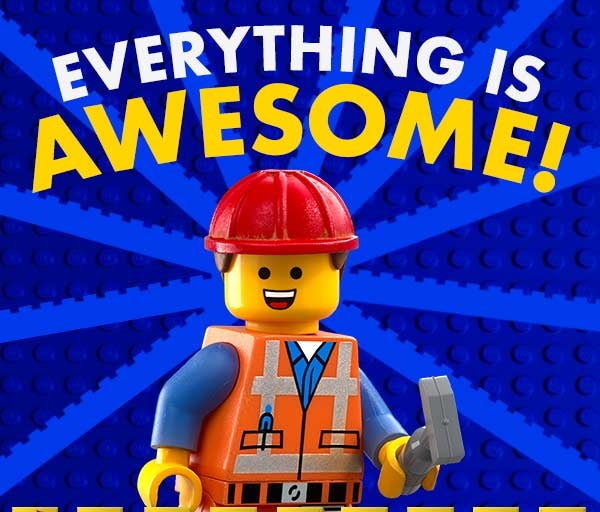 Tonight I shall have sweet, sweet dreams of Craft's final drive.
This is all just awesome.
But did you all see Campbell's video? I think it might have been the first time his videographer ever used a camera. Like every time, it was the first time by some flaw in the space-time continuum.
I already like this kid. He has a discussion with his Mom and quietly just posts something to twitter. No televised decision with hats strewn about in what's becoming such an odd spectacle.
Looking forward to seeing him excel in Scarlet and Gray.
Yes, there were other, significantly larger problems with the 2013 Buckeyes. Their entire defense was a complete disaster, void of any discernible identity or intuition and easily Ohio State's worst defensive unit of the current century. It never improved. It never learned.
I know this wasn't the focus of the article, but you articulated this better than most. I've always been a huge fan of Fickel and truly appreciate what he's done for the program. But this quote right here...this is why it's time to seek out a new DC.
Great points on GameDay...I couldn't agree more. I'd add that Corso is becoming borderline unwatchable. He routinely screws up players names and rambles more often than making a solid point. I know he had the stroke in '09 and that's obviously terrible...but I think it's time for him to move on.
You had me at "only Depression-era crap like Tootsie Rolls"
Excellent article per usual.
Thank you for this. Thank you oh so much. I have plenty of Penn St. Alum friends that need to see this.
This. 100%. We've won two games and lost a spot in the rankings each week. The teams we beat need to keep wining it we want a shot at that NC.
ugh...NASCAR? Really? So you're comparing your offense to a sport that boils down to turning left for 3 hours?
I suppose the media does love giving things monikers. God help us if Musburger gets one of their games:
"So what do you think of this NASCAR offense Herbie"
"And there's that NASCAR making a big play again"
"[Insert B1G Opponent Here] just can't seem to stop this NASCAR offense"
Imagine you are a Michigan Fan (if that's even possible). You FINALLY win The Game and get to gloat for the first time in 8 years. However, all of the gloating falls on deaf hears as Buckeye nation is already excited about the Meyer signing and his awesome press conference.
Seriously, my Facebook news feed is inundated with quotes from the presser and thoughts on how bright the future looks. It's as if that loss on Saturday is alway in the very distant past. I have friends who pledge to the Maize and Blue and all they can do is come up with reasons why they aren't concerned about Meyer. It has to be extremely frustrating.
To sum it up in two words: It's Awesome.
I definitely agree. Run a 4 wide-out set, then send Saine on a delayed streak down the middle of the field. I mean, if it works in NCAA '11 it will work in real like......right???
I agree with your last paragraph Keith.
The way I see it (just my opinion, so take it for what it's worth):
Boom: Shows the most consistency as an every-down back. He knows how to hit the holes and he just runs so freaking hard. As you said, he's not the most naturally gifted of backs, but he gets the job done.
Saine: There's no doubt he has the potential for a big play, but if things don't shake out perfectly, he seems to struggle. He doesn't consistently pick up yardage. It all seems very "go big or go home to me". That being said, he's a great threat out of the backfield. Why not use him in a more dedicated 3rd down back role?
Hall: He's a shifty dude alright and after 2 years of Ray Small toying with my emotions, I am loving what Hall is doing as a return-man. I don't think he's ready to be our number one back yet. I'm excited for next year's potential though.
Berry: He definitely has raw talent and that's always a good thing. However, he definitely seems to have trouble finding the whole and I think that just comes with more experience. Seeing who will emerge as the next great OSU running threat between Hall and Berry is going to be fun to watch.
With how horribly wrong this could have turned out...this isn't too bad.
It's also important to remember the position we are in as Bucks fans. We've had the pleasure of being on the winning side against Michigan for the better part of a decade and God-willing, that doesn't change. But in the event that they actually get their crap together and scrounge up a win in the regular season, we'll be chomping at the bit and thankful for another shot.
I understand what you are saying and in certain aspects I agree as much as I don't like it. Although I don't come across many people (Buckeye fans or not) who actually enjoy Mark May. The same goes for Lou Holtz. The man predicts ND to contend for the National Championship every single year and it's completely ludicrous. But to your point, ESPN keeps these guys on the air so they must be doing something right.
I still think being neutral is still something to be respected. I don't care that ratings and money are all the ESPN cares about. Those two concepts are completely independent of each other.
Great read. That must have been very cool to sit down with him.
I've always appreciated Herbie's position on Ohio State as an unbiased sportscaster. It's his job to be neutral and he's the best in the business. Sometimes that comes across as anti-Buckeye, but I think it's worth it when week in and week out he makes Desmond Howard look like a complete fool with his over-the-top homerism.
You ask one person from each state who's the better sportscaster and I can almost guarantee Herbie takes it 49-1.