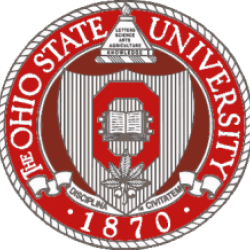 Pavs38
---
Member since 15 February 2013 | Blog
Helmet Stickers: 84 | Leaderboard
Favorites
SPORTS MOMENT: 2002 Buckeye National Championship!
COLLEGE FOOTBALL PLAYER: Braxton Miller
COLLEGE BASKETBALL PLAYER: Aaron Craft
NHL TEAM: St. Louis Blues
MLB TEAM: St. Louis Cardinals
SOCCER TEAM: US National Team
Recent Activity
Damn, I was going to use this one :) Nice work :)
I have worked at many bookstores (including Long's on High Street and the one in Central Classroom) before moving on to bigger and better things. The textbook industry is a dying breed. Your better off renting, borrowing, using an old edition, going to the library, or not even using a book at this point.
Custom textbooks are the same, they are usually just chapters of the regular textbook taken out to lessen the cost. Well if you can find the old edition of that textbook online for way cheaper, then no need to buy the custom book. Also the professors get a cut of the deal when they make a custom book, so thats why you see so many going that way.
My advice has always been, go to class first, see how much the text will actually be used and then make a judgement call, buy it if its absolutely necessary, rent it or get an old edition if money is the issue, or don't buy it if there is absolutely no need for it.
I was a history major and most of the books I needed were in the library, so i went that route, rarely ever did I buy a textbook and I even worked at the bookstore and got a discount.
Holy Buckeye for sure... but that 05 Michigan game will always stand out... and who can forget baby face Joe Germaine to DBoston for the win against Az St.
Also in 2002.. we were behind to Illinois in the 3rd.. Krenzel to Jenkins to take the lead then FG's exchanged late and the win in OT... I was there and it was cold and miserable but it made it all worth in when we took down Miami
I think we get 1 possibly 2... someone from 2016 will pull the trigger and possibly Conrad by the end of the weekend
Married on 11/6/2010.. bye week... got lucky I guess
Baby was born 12/4/2013 right after Michigan and right before our 2 game losing streak... hopefully the baby doesn't keep up with the 0-2 record :(
Defense is not playing with the same intensity as normal.. gotta start putting more pressure on them and things will turn around
Sounds like Bollman was their O-Coordinator... Dave, Dave, Long Pass, Punt
I for one a_ still a little sad that Rich Rod went away, but _eyer see_s to have the sa_e fire in his belly for this rivalry as Tress did... so I don't see anything changing anyti_e soon.. GO BUCKS!
Win and advance... let the rest take care of itself... thats all we can do at this point
If only they would take away everything that was offensive in Ann Arbor the world would be a much better place
I am like a kid waking up on Christmas morning!!!! My present is exactly what I wanted... BUCKEYE FOOTBALL!!!!
Bama vs VaTech.. I want to see Bama lose their first game of the season then take down Manziel so both teams have a loss.. I realize that the first part probably won't happen but a man can dream right?
I have 77.. forgot about Griffin...
Jeff Svoboda @JeffSvoboda 11 Aug
Mike Vrabel said Purdue transfer DE Rashad Frazier has "literally earned" his scholarship at OSU. In DE rotation right now.
Frazier being on scholarship would be 77
I see us at 78 currently... can we see a breakdown on the 76?
Thanks :)
Any ideas on when you might decide? :)
I've thrown my name in to the hat! Let's see what happens :)
I would apply, as I have done recruiting info for free sites before, but I don't have twitter, no longer have writing samples nor was I a journalism or communications major... maybe I shall anyways