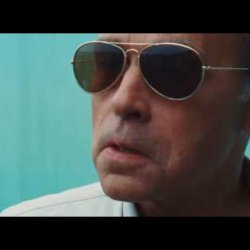 Pa_snoborder
---
Altoona, PA (via Woodsfield, OH)
Member since 15 March 2014 | Blog
Helmet Stickers: 60 | Leaderboard
Air force Vet, and obvious buckeye fan that lives in Pennsylvania, born in glorious Woodsfield, O-H-I-O!
Favorites
SPORTS MOMENT: Every buckeye game.
COLLEGE FOOTBALL PLAYER: Bosa
COLLEGE BASKETBALL PLAYER: Everyone not named Amir
NFL TEAM: Eagles
NHL TEAM: Penguins
NBA TEAM: Nope
MLB TEAM: Nope
SOCCER TEAM: What's soccer?
Recent Activity
If you're shelley and still love Florida so be it. I live in PA but my home will always be OH. (Trolls are strong in State College, PA) But anyone knows you can open up a pandoras box sometimes reading and responding to the dreaded comment section of articles. When it comes to trolls Shelley, just say no!
What Amir was last season is the Amir you're gonna get this season.
upvote the Star trek:Tng gif.
What I don't like is the espn/SEC marriage. They harped and begged for Florida to be overall number 1. Now the _ichigan teams are out. Leaving whiskey. They won't rest til an SEC team is the champion again, so they can preach the SEC is better than the b1G in basketball like they do in football.
No, I've been in crafts camp 100%. Maybe I misspoke.
I agree with you. There's plus and minus to crafts game. I've just read some really bad comments on some threads that directly links crafts play to a lack of final fours or a championship. While I maintain its more lack of consistency and lack of player development aka "you know who." All I'm simply, humbling, suggesting is a lack of game from you know who is more damaging than the deficiencies in crafts game. That's all.
Lets see what the scoreboard says about this.
My comment was aimed at the craft haters in the comments section, not a critique of the post. Good write up.
With all due respect what has hurt this team more the past two years: Crafts game or Williams game?
Finally some good news. Like someone above said if he can push williams to be consistently productive, that could be a major bonus.
Makes sense that human are emotional and feel the need to blame someone but these are kids. I'm sure they hear enough from their parents then to get on a national stage and having a fan base light into them isn't constructive or helpful. That's why coaches exist.
I'll never for the life of me understand the craft hate. So say brax next year misses a game winning hail marry will you say "well he should walk, he's garbage? Yes I know it's basketball/football, apples and oranges you say. But they are both the leaders of their respective teams. I know not so much craft, he's done. But both sports are TEAM sports and it takes a TEAM to win or lose. Why not bring up the horrible free throw shooting, or the lack of perimeter shooting. I'm sorry I think it's delusional to think this team would have been better off without craft. I mean who's our go to next year? Scott/Thomson? I would feel much better if craft had another year of bball eligibility. Jus' sayin.
Godspeed ADV, all the best. Since all the Italian I know comes from the movie "inglorious bastards," ill leave you with this "bonjourno!!"
Above all else I hope for next year is consistency. This team deserves a better fate than this. There's mixed reviews here about the value of crafts game. But you can't argue about his passion. You don't get that from Amir, or Q. I don't know if they feel entitled because of scouting or their high school career stats, I just don't see the passion from any other player that craft gives. Amir had games, albeit few, where you thought "okay, here's the Amir we were sold." Q was coming on in the B1G tourney and again I'm sure you might have thought "finally Qs on fire just at the right time." That's what I was thinking. I was hoping they got the spark at that right time. Never had that issue with craft. Craft was the rock, everyone else seemed wobbly. Consistency. I want to watch games never questioning commitment. I never questioned crafts passion, effort, heart, or leadership. He's the (was, sadly) floor general for a reason. I never got that from any other player on this team. And that's all I got to say about that...
Yes, I can remember how great our team was pre-Matta, wait, never mind.
You mean like that shot he took at the end of the Iowa state game last year? The one that went in and won us the game at the very end?? Geesh.
Q's game pretty much decides how far this teams goes. IMO.
Consistent with their performance in the B1G tourney it wouldn't scare me at all if they immediately get down 10-12 points. Seems they only get fired up playing from behind. Thus I think the lower seed benefits them, a high seed, as in the past, does this team no good. I'm certainly gonna miss craft, I'm sad he never won a championship. But championship alone a life does not make, and he will go on and be a leader in whatever he does. O-H-I-O!!
Top 10. With all due respect to Jim and "Tresselball," how often did mike nugent bail coach out?
Awesome gif. She, as with probably most of those school up north students look the same way in algebra class...
IMO college players shouldn't be compensated. First, how far do you go? Tennis players, dance team, debate club? Slippery slope. Second, that lawyer thinks a scholarship isn't adequate compensation? What about what your degree earns you over a lifetime. I hate lawyers. If he suceeds in winning this suit, and the degree to which hard hits are being penalized out of the NFL, concussions ext, I wonder about the future of football. Sorry if this has been discussed, I'm new here.