OvalBeachBum
---
Columbus
Member since 05 March 2013 | Blog
The Ohio State University class of 2015. ΠΚΑ
Favorites
SPORTS MOMENT: Watching B. Miller beat Wisconsin at the shoe as a freshman during the lost year, Being a student during the beginning of the Urban Era and the UNDISPUTED National Championship.
COLLEGE FOOTBALL PLAYER: Anthony "Gonzo" Gonzalez, Mike Doss, EZE, Darren Lee, and Braxton Miller needs more touches
COLLEGE BASKETBALL PLAYER: Jake Lorbach or Jamar Butler, 3'Angelo Russell as a runner up
NFL TEAM: Cincinnati Bengals
NHL TEAM: Columbus Blue Jackets
NBA TEAM: Cleveland Cavaliers
MLB TEAM: The Cincinnati Redlegs
SOCCER TEAM: Bayern Munchen
Recent Activity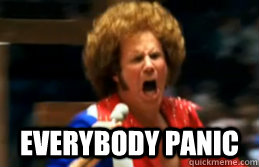 Braxton and I have both spent the last 4.5 years wearing Scarlet and Grey, and his last game at the Shoe as a student will also be my last game at the Shoe as a student...All the feels
Pure euphoria. I havent felt the stadium get that rowdy since...
I heard through a grapevine that Zach Smith won't be around next season...
To click or not to click, that is the question...
Just ate a small snack, Im saving room for Ray Rays later tonight...
Keita is looking good rn...it would be clutch if he could stay hot
It's nice to see the new squad, pretty much a completely new team.
Yeah we play it pretty often, but West Campus course is kind of the quick and easy. If we've got time, we like to play Griggs more often than not. I'll have to check out the Delaware State Park course.
I've fallen hard for DG, it has all the benefits with none of the cost. I've been to a couple of course in Michigan as well actually, and it's always a good time
I'm more of an elder scrolls guy, but I've always heard that fallout was awesome. If Fallout 4 is half as good as Skyrim was, it'll be a good game.
I agree, I guess I just feel that this year he's got the same if not better numbers and it doesn't look like its being forced anymore. They look natural together out on the floor.
Not sure what people are looking for, but when we went to Illinois 2(?) years ago, we pregamed at the Red Lion, college age bar, and had 5$ pitchers of Tequila Sunrises...just saying haha
He's been playing VERY well so far this season, playing up to his potential imho...Can't wait to see him and Kyrie reunited.
Digression: With K-Love playing great, it takes so much pressure off of Lebron, giving him more time to rest and stay healthy.
It's K-Love time baby!!!!
Anyone know of any live streams of it? I don't want to can't wait until tomorrow night to see them play...
One of my bucket list items is to go to Istanbul and see the Hagia Sophia...I would love to visit Turkey!
Great Old School Reference
You think Kylo Ren is Luke?
I watched MNF solely to watch the trailer, then promptly turned it afterwards...