OurHonorDefend09
---
Chicago, Illinois (via Youngstown, Ohio )
Member since 02 December 2011 | Blog
Helmet Stickers: 2,084 | Leaderboard
Voting Record: 174 / 0
The Ohio State University, Class of 2013
Favorites
SPORTS MOMENT: The 2002 National Championship
NFL TEAM: Cleveland Browns
NBA TEAM: Cleveland Cavaliers
MLB TEAM: Cleveland Indians
Recent Activity
Welcome to Buckeye Nation. I hope you're prepared to win some Championships.
Little to No Interest. Nothing good can happen from this game. We won't have position battles figured out until August anyways.
Please dear lord, no one get hurt.
Colin Cowherd =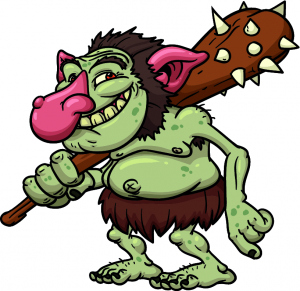 Mark May =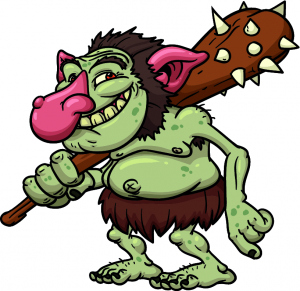 ESPN loves that shit. They'll never be fired unless they really go off the deep end. Lou was let go because he couldn't talk anymore and that was kind of his job.
Sparty loses a lot this year, so do not be surprised if they drop a few.
The key is going to be playing well enough to get into the B1G Championship game again. If they can do this with 1 or 0 losses, being the reigning champs should cause the pollsters to give them the benefit of the doubt and will get them into the playoffs. Bama will be have another great team, I think TCU is a diet Oregon and I think the PAC-12 will be extremely overrated per usual, so they just need to set themselves up for success in the playoffs like they did last year. If they can do this, Urbz will have the boys ready to repeat.
This is obviously easier said than done, but I have high hopes for the season.
meh, not going to waste my time and pile on a kid for being stupid.
I'll save my shit talk for when we dump them in the playoffs again, if they can make it back there.
Only 16 more days without breathing. You can do this.
I want to win some cash in my office pool, so give me Kentucky, OU and UNC in the final four (thanks a lot, Iowa State) and Kentucky winning it. Calipari's National Championships are going to get vacated anyways, so it really doesn't even matter.
I actually disagree with you on Knight as a commentator. I would much rather listen to Bob Knight talk about basketball during a game than anyone else on the planet. The guy's basketball IQ is through the roof and he doesn't drop the random fluff that every other sports broadcaster does.
I can't stand Bilas, Gottlieb, etc. or any of the other ex-players/coaches, but especially Gottlieb. Guy loves to talk about how "good" he was back in the day and it's obnoxious. Give me Coach Knight over them any day.
Anyone else think McLaurin is going to reach the potential we imagined Dontre could hit before Dontre actually does?
I'm not giving up on Dontre, but I feel like he might just turn into one of those guys where the idea of what he could be coming in as a freshman surpasses what he actually can be. I'd gladly eat a giant plate of crow after this year, if he wants to prove me wrong.
Kentucky vs UNC and Oklahoma vs Iowa State
I don't think they'll lose, they're just going to win in a very underwhelming manner, which will leave us wondering what team will show up against MSU.
When can we stop using 20 wins as a metric for a decent year considering in half those wins Vegas doesn't even bother with a spread? The majority of the first 15 games should be considered preseason. I don't think anyone is calling for Mattas head and I don't want to diminish his coaching skills, but it really seems sometimes that he just recruits lots of HS studs, then hands his team the ball and says, "go play." I can't remember the last time we executed an offensive play late in a big game.
Yeah, not to get all #takey on everyone, as DJ put it, but I remind you all that Joe Paterno's sanctions didn't last as long as JT's (even if Paterno stayed alive). What a f'ing joke.
I don't live in town anymore, so I'm going to see the Cavs on Friday and the Tribe on Saturday. Only chance I'm probably going to get to see either team play this year, so I'm stoked regardless if it's opening day or not. I'm also really anxious to see the new additions to The Jake, should be a great weekend.
I GOT A FEVA AND THE ONLY PRESCRIPTION IS MORE BOSA, BABY.
He didn't come to school to not ride endangered animals around with crowns and national championship trophies.
Did I get the tweet right?
Congratulations, Braden, I spit water all over my work laptop.
I really can't describe how much I love this video.
I would love to see that exact block O added to the jerseys in some creative way (besides the occasional appearance on the pants). Perhaps on the shoulder pads or something?
Also, I think this block O helmet would look better if it were actually the normal "shiny" silver helmet that they where, rather than this plain, dull gray.
The most frustrating thing about Amir is that he doesn't hustle and looks like he just doesn't give a shit. Sam Thompson just never developed any skills besides jumping and Shannon Scott is just a mediocre version of Aaron Craft without the leadership ability.
I'm starting to wonder about how much of this is on Matta. With the way he is so hands-off with his teams and lack of playing his bench, it seems the only teams he has that succeed is where he dominates the recruiting game on players that don't really need much development. If they do require development, his teams just seem to be stagnant and never really live up to expectations/improve.
True. I was very critical of Lauderdale during his time at OSU but I love big men who play physical on the boards and defense, which is why I'd include him.
Craft, Lighty, Diebler, Deshaun, Lauderdale as your backups?
I love Devin and what he did for us this year (and the past few years); however, I just don't see him being all that successful in the NFL. While a deep threat is crucial for an NFL passing game, you really have to be able to run every route and I honestly can't remember him catching anything other than a deep ball. Also, for an extensive amount of time during the middle of this year, he seemed to disappear completely when we focused on the run game and the short to intermediate passing game.
Hopefully I'm wrong, but I just think taking him with a 1st round pick is absolutely insane.
This guy (or gal) covered it best. Go with one of these.