otrain2416
from Akron
Member since 11 January 2012 | Blog
Helmet Stickers: 9,766 | Leaderboard
Voting Record: 2545 / 108
Favorites
SPORTS MOMENT: The Game
http://youtu.be/iwuXzK5Mehs
http://youtu.be/gUk7KbaiTPw
NFL TEAM: Cleveland Browns
NBA TEAM: Cleveland Cavs
MLB TEAM: Cleveland Indians
Recent Activity
What positions do you predict all our commits and the final prospects will play at OSU?
4) We will have a QB...A good one!
You can try to have one, we'll have three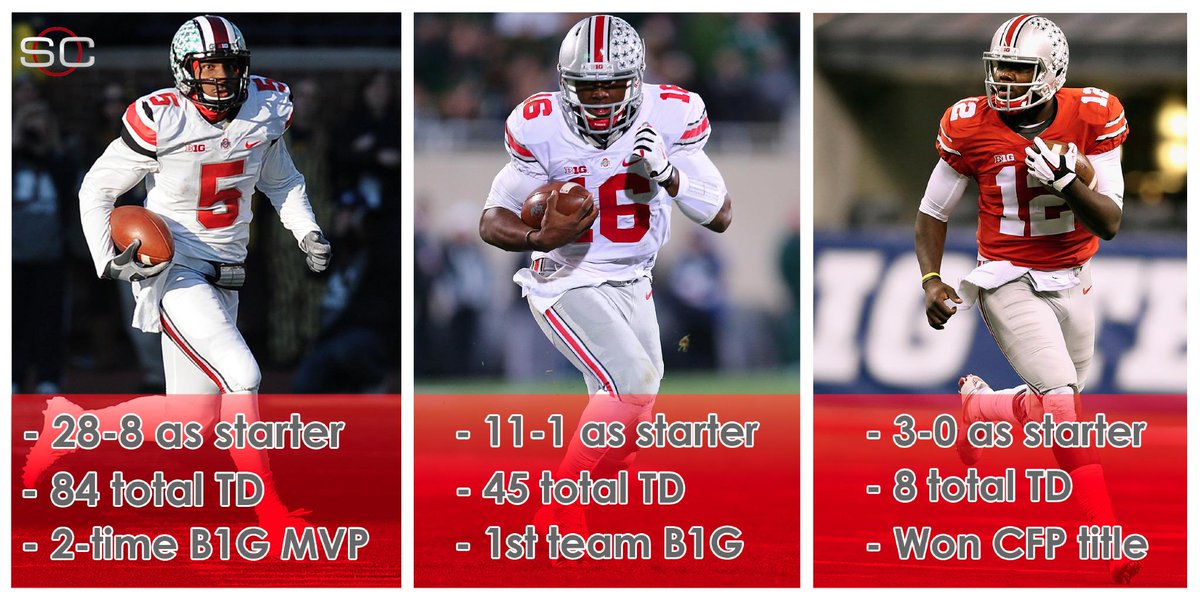 Add Mike Harts wins vs Ohio State
Josh Gordon is the perfect example of you can't fix stupid. I'm sorry for those of you who are defending and feeling bad for him because that was the whole objective of the open letter his publicist wrote from him. It's unfortunate what a waste of talent he is because he's been blessed with beyond freakish athletic talent.
Look man, I took math in SEC country and 31+28+ 29+30=85
This is honestly insane because a few weeks ago I thought our class was pretty much a done deal and were still fighting for Hill, Prince, Beckner, Arnette , and Gustin
The best part about this play is Evan Spencer at the top of the screen cracking down and taking out two LBs.
The fact that we've marched into TSUN, infiltrated their honey hole which to us is like our "Glenville pipeline school" and taken 3 of their top players the last two years is just outstanding.
Wouldn't be surprised and that was a thought I had too. That last minute BS gets old when you're trying to fill up a class. If you're gonna take your visits take them early in the season or before you commit. It gets to a point where its extremely disrespectful where a coaching staff is keeping their end of the bargain by holding a spot in the class for you but you're not keeping your end of the deal by constantly looking around.
Something major clearly happened either from our side or his the past two weeks really strange.
Whats interesting and random with the Davis scenario is this will be the second Florida safety Auburn has flipped from us ( other Ben Edwards- now Stanford commit) this recruiting class.
I'm still getting this. I'm glad other people are seeing this I thought it was a virus.
Honestly, I don't even take these early leaders lists seriously. Things just change way too quickly in recruiting now a days.
you wonder why they've been terrible for years lol
wonder if this was the spring game
If we were some how able to land him and Porter Gustin I think this might happen to me
Not gonna lie as a Hoban alum, its nice to see Sibley get an offer after they totally overlooked Tyrell Sutton and took Maurice Wells who did absolutely nothing for us years ago.
I will flat out say I am disappointed with the job Harbaugh has done thus far recruiting. Granted he still has a week or so left, he has some serious ground to make up.
Any time Urban gets a recruit on campus with their entire family, I like our chances a lot more.
FWIW I saw something that said Dunn to YSU with Pelini Not sure how true that one was.
Crazy to think this tweet was only two weeks ago.
When I committed last summer people looked at me crazy. People doubted my decision.

— Carlton Davis III (@Carlton_Lowkey) January 13, 2015
First of all this is wonderful news because as of now we seem to lack depth at DT. Second I'm even more confused how scholarship numbers are going to play out next season with Hale returning.
Big Chris Carter on last years team recruited as an OL switched to DL didn't start but still got snaps. My friend who currently starts RT for Illinois, got recruited as an OL they moved him to DT for a while he rotated in, now he's back on the offensive side of the ball. Is it more common for DT to switch to OL?..yeah. But you're kidding yourself if you don't think these guys of this talent caliber didn't play both sides of the ball in HS.