otrain2416
from Akron
Member since 11 January 2012 | Blog
Helmet Stickers: 9,250 | Leaderboard
Favorites
SPORTS MOMENT: The Game
http://youtu.be/iwuXzK5Mehs
http://youtu.be/gUk7KbaiTPw
NFL TEAM: Cleveland Browns
NBA TEAM: Cleveland Cavs
MLB TEAM: Cleveland Indians
Recent Activity
http://247sports.com/Bolt/Associated-Press-Releases-All-America-Teams-33908805
I hope Nebraska schedules YSU and loses as karma
I remember a few months ago when people were doubting Urban lol
Michigan fans are never delusional so it must be true
Wow another Big Ten school actually did well recruiting. That's a first.
I've heard too many people are laughing when they get offered the job
If the quality of their newspaper is anything like the quality of their city I'm sure it's completely legit.
Bold Prediction: Cam Johnston shows his arm is as good as his leg and starts QB next year.
If Harris wanted to be a buckeye he had plenty of opportunities
Thats absolutely pathetic a bottom dweller Pac 12 school picked off a coach from one of the best Big Ten schools. Just shows with Bert and Gary Wisconsin won't pay big money to keep good coaches. That's a shame.
I completely agree, but it gives Bo a chance to return to his home town and remember he's still making a ton of money from Nebraska.
Why would it matter I thought Cincinnati was in Kentucky
Not sure how Bama and OSU are both wearing home jerseys. Bamas Maroon and our Scarlet don't seem contrasting enough to do that.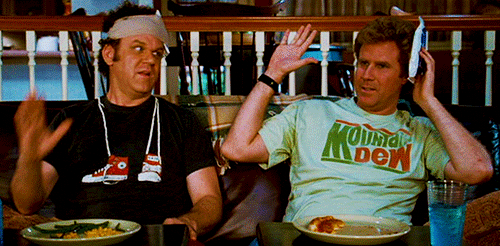 Trying to be unbiased its hard to argue Melvin Gordon with that one. He had a hell of a year, but then again so did JT
I'm actually surprised were still recruited him. I remember someone reported they were in the same section of him during his visit and said he was openly routing for V Tech.
Rivals is becoming worse than Espn for rankings. I'm sorry Baker is an outstanding player, but he is not the top prospect in our class.
I could care less if they're in all pink as long as they beat down TSUN
52-9 bucks
An realistic expectation would be to hope he's ready for our bowl game
Check out Burell's highlights specifically the play at 44 seconds where he pancakes the player and the ref. #DoubleStack
I can especially if guys are plateauing and not getting any better. That on top of a recruiting class that seems to get bigger and bigger by the week. Both would not be expected to start in 2015 and just create a log jam in the depth chart at two deep. I'd rather get some youth in the two deep that hasn't reached its potential then keep around a RS Senior that's already peaked. Both players will have their degree and can now become successful young men in society.
No clue, but if they want to play a 5th year they can graduate and play somewhere else.