OSUStu
---
Member since 30 August 2010 | Blog
Helmet Stickers: 10,365 | Leaderboard
Favorites
SPORTS MOMENT: 2003 Fiesta Bowl
COLLEGE FOOTBALL PLAYER: Mike Doss
COLLEGE BASKETBALL PLAYER: Evan Turner
NFL TEAM: Pittsburgh Steelers
NHL TEAM: Pittsburgh Penguins
NBA TEAM: The NBA Sucks
MLB TEAM: Pittsburgh Pirates
Recent Activity
It is fine. Just as long as nobody gets hurt out there.
Yeah! And by the way, where in the hell has OSU_ALUM_05 been hiding? Got a bone to pick with him! It has been his turn for almost a week now.
Michigan can start improving as soon as OSU has overtaken the lead in the series...and maybe all-time wins as well.
You won't get drunk from drinking bud light either. You may get sleepy and bloated, but that is about it.
I wonder if fresh bud light still tastes like bud light?
To my own shame, they would probably have to stop playing football entirely in the NFL for me to stop watching.
Well, I suppose they are almost there with the rule changes over the last decade.
Turd Ferguson. Yeah, even though it's a funny name. 
This is nothing but a witch hunt.
Is Justified based on Unknown Man No. 89? I have never watched the show.
Yes. But I would also say that in my opinion the 2002 OSU team was significantly better than the 2006 team top to bottom.
Plus Todd Boeckman came much closer to winning a championship and performed much better than Smith did in their respective championship games. Does that mean Boeckman falls just below Krenzel and just above Smith?
Pretty please do not use our "THE" in association with PSU.
I have no idea why I bother with Sons of Anarchy any more other than, "I'VE COME SO FAR." I guess I now know what it's like to be trapped in a dead marriage.
I left that show years ago and never looked back...along with the Walking Dead and Dexter. I find there is way more satisfaction in deciding a show sucks and walking away than wasting more time just to see it all the way through. Unfortunately, bad shows almost never get better as the seasons progress.
Yeah, but the team won that, not the quarterback. I think you have to judge this on QB's ability, not team accomplishments.
Show the recruits there are other options if they can't make it all the way to the NFL?... Just funnin'.
I used to like Yuengling when I couldn't get it in Ohio. It used to be a special treat I would get when I went to a Christmas party each year in Pennsylvania.
Now, I realize it isn't all that great (the lager and light lager anyway). Better than many pale lagers but that isn't saying much.
I have to agree on the Fat Tire. New Belgium makes a handful of beers that are significantly better: 1554, Abbey, Trippel. And other people like Ranger more than I do. I like IPAs but Ranger doesn't do much for me.
And apparently, everything they are doing with the Lips of Faith line is great. I have not yet had any of those.
If you are going to buy some Oktoberfest this Autumn, take this opportunity to keep your money in-state. Great Lakes Oktoberfest is one of the most highly rated Marzen beers out there, especially those brewed in the U.S. It isn't that much more expensive than Sam Adams.
...and Rutgers QB, Nova, looked damn good to me.
Sarcasm? Nova almost single-handedly lost that game. 5 ints.
You bet your ass.
Get yourself a girlfriend the old fashioned way.
I flipped through the slideshow at the bottom to find they had previously sold a t-shirt recreating the Jewish stars of the Nazi era. What is wrong with this company?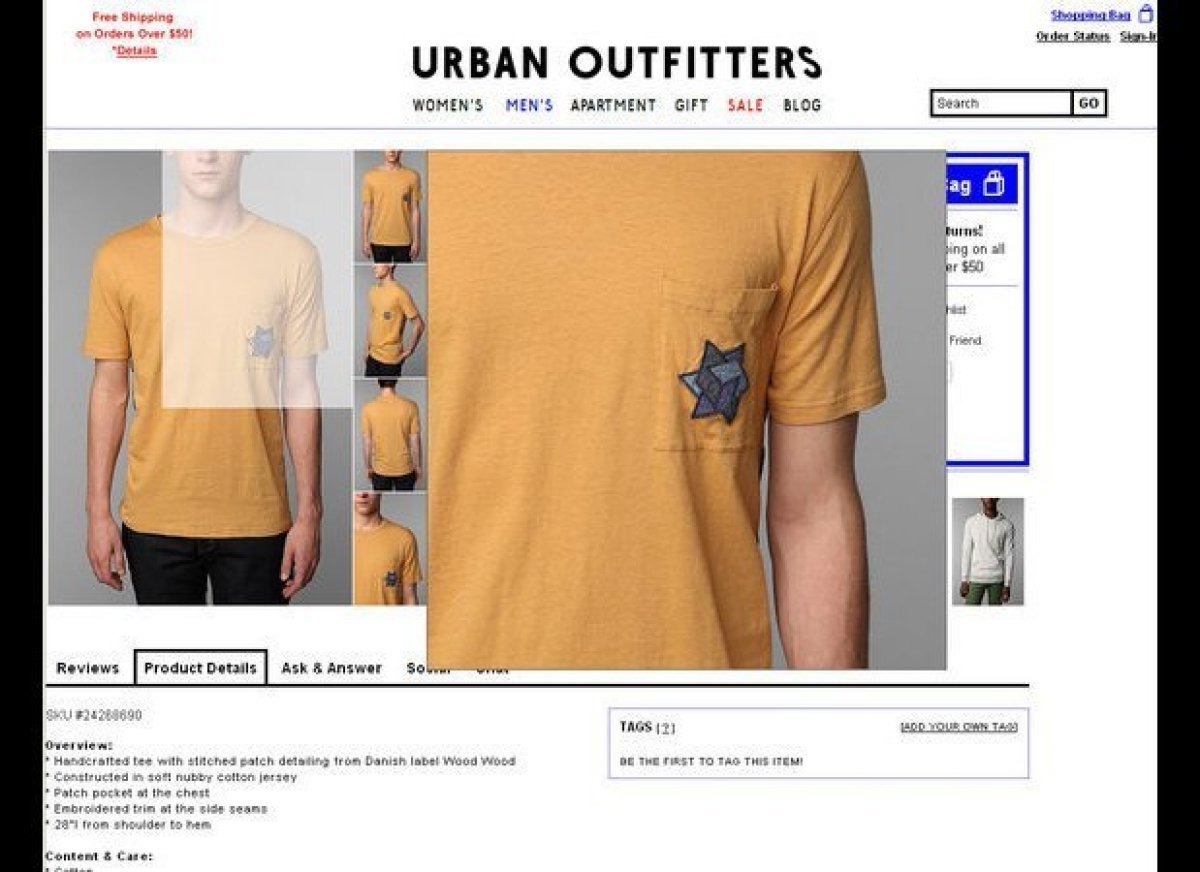 Both college and professional sports are very much a part of the real world. Within those fantasy worlds, many things with real world implications occur and they do have significant effects on our society at large. If the biggest issue of the day in the NFL is child abuse rather than an injury impacting someone's fantasy roster, then the pregame show should discuss it. Cris Carter shouldn't have to leave his show and go onto another to be able to discuss this issue.
If you only want to hear about the sports and not what is happening behind the scenes, just watching only the sporting events.