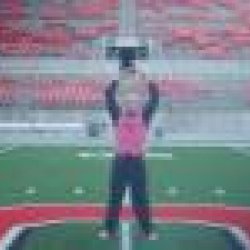 OSUStu
---
Member since 30 August 2010 | Blog
Helmet Stickers: 9,092 | Leaderboard
Favorites
SPORTS MOMENT: 2003 Fiesta Bowl
COLLEGE FOOTBALL PLAYER: Mike Doss
COLLEGE BASKETBALL PLAYER: Evan Turner
NFL TEAM: Pittsburgh Steelers
NHL TEAM: Pittsburgh Penguins
NBA TEAM: The NBA Sucks
MLB TEAM: Pittsburgh Pirates
Recent Activity
That is because the have such strong Passions for this great university.
Getting Gibson here will be great for us All. My Children will even be excited!
Scumbag Drupal
Hopefully someone will act as a Guiding Light to help him find his way to OSU.
Gibson appears to be one of The Young and the Restless
You think Hoke is ready for a promotion? I don't know...
Another interesting bit documented in these pictures is advancement of brassier technology
Did ya mean fake boobie technology?
It means that the student is in between their freshman and sophomore years. The terminology would seem to make more sense for high school when there is an actual break between school years. I am not sure how you can be a rising sophomore if college is in session during the full year.
Well done, Joe indeed. He knows better than to ruin a Hines Ward jersey.
...really it was a funny request. Glad the kid had a nice moment with him afterward.
(not sure if you can embed from Instagram)
Without reading the article, I have to assume Jeremy Hill did the sucker-punching.
Fantastic. Thank you for doing this. I have been hoping for new Drive-Thru games since you guys joined the site.
The Old Armory >>> Wexner Center
Talk about a terrible hangover.
This is a mistake. Just imagine...OSU and Kent State under the lights. Missed opportunity here.
I am just hoping they are able to bring the book series to a conclusion before Damon Lindelof is forced to reveal the ending on TV.
Yeah, that Butch Jones song was...well, terrible.
Man, Ohio State puts the pussy on the chainwax
The only good things to ever happen in Gainesville are a direct result of Steve Spurrier, Urban Meyer or Billy Donovan.
And one day, when Billy Donovan leaves, their fans will say, "The only bad things to ever happen in Gainesville are a direct result of Steve Spurrier, Urban Meyer or Billy Donovan."
Best item? A Chevy Chase signed Caddyshack poster.
Deep South Buckeyes
I don't get it. It isn't even a creative or clever insult.
Even the general premise of the article is pretty sanctimonious. It pretty much boils down to: "Ohio State is lame for caring too much about Michigan."
DJ has evolved beyond food.
For the last four years I have lived in Ohio. As that fact sinks in, let me add that I never received an Ohio driver's license
So the guy is a law-breaker and a jackass.
There have been plans since early this year to erect a new Joe Paterno statute in downtown State College, away from the campus. There was a fundraising campaign to get it sculpted but I don't know how successful that campaign was.