osupolo
---
Member since 18 August 2013 | Blog
Helmet Stickers: 3,158 | Leaderboard
Voting Record: 2063 / 32
Recent Activity
Just think of all the things he will be better at with two good hands
As good as he was this past season, it's hard to imagine he was "hampered" by a lingering injury all season. The only thing that can stop him this year is all this hype getting to his head. I think we have the prefect coach to combat complacency though.
I recall that. Probably 8-10 months ago someone posted a link on here for ESPN. Some of the metrics for comparing the posiotions were- all conference selections, all American selections and the round they were drafted in. OSU blew everyone else away for LBer U.
Edit: found a link to the LB rankings
http://espn.go.com/blog/ncfnation/post/_/id/95582/position-u-linebackers
I was thinking the same thing. The new class just got to campus recently. Maybe he saw one of the new guys have a beastly workout.
How about snack attack for a nickname. Come to think of it, that would be a good nickname for the whole line if they didn't already have the slobs as a nickname.
I love how he is not content at all in his abilities. Obviously he is one of the best in the nation at his position and level of play but Tyler seems to be hungry for more. Perfect for the season which is the Grind.
Our coach wins National Championships and throws out first pitches two days after having an appendectomy. Their coach squitrs pickles and sends love letters to high school girls. Which one is cooler?
All I konw is if/when the shoe gets replaced with another stadium I hope it will not have a corporate nametag on it like the place that replaced St Johns Arena.
I love hearing when buckeyes are paying it forward. It seems to happen more and more lately. Great players, even greater people.
I watched Al Bundy score six touchdowns in a HS football game.
All three actually started a playoff game for their respective teams. Not only did they start, they started for some really good teams and were good enough not to cause their teams to miss the playoffs.
I figured Harbaugh liked Wham but please tell me it's a typo about Urban.
Cook is an Ohio kid that did not get recruited by tOSU, so I hope he wins all his games except for one.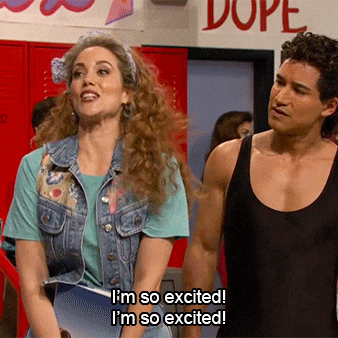 I wish I could see Dolodale treat Noah like an Alabama safety. In fact, I would pay to see that.
Dickie V. I can't watch a game with him announcing it.
While I would have loved to see Ferns playing in S&G on Saturdays, I can't argue with the kids choice to think about the next 40 years vs the next 4. I wish him the best of luck wherever he ends up (except if he is playing against tOSU).
Ohio State is the only good great school in the country.
FIFY
I noticed that rugby style tackling coming out in the video too. Lee is a really good open field tackler and probably has somewhat to do with taking that training video seriously.
Can't wait for the June 7th BOOM.
Agreed. OSU is definitely Linebacker U. We definitely have to give credit where credit is due. You can have a great linebacker crew but if you don't have a good d line then the linebackers do not have a chance to shine. So the defensive slobs need some credit too. Not to mention the linebacker coach we have at tOSU.