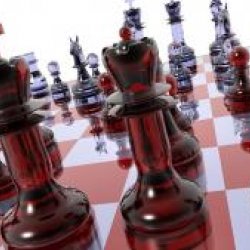 OSUpawn
---
Member since 05 February 2014 | Blog
Helmet Stickers: 739 | Leaderboard
Favorites
SPORTS MOMENT: Going to OSU games during 2002 National Championship Season
COLLEGE FOOTBALL PLAYER: Ezekiel Elliott
COLLEGE BASKETBALL PLAYER: Aaron Craft
NFL TEAM: Cleveland Browns
NHL TEAM: Columbus Blue Jackets
NBA TEAM: Cleveland Cavaliers
MLB TEAM: Cleveland Indians
SOCCER TEAM: Columbus Crew
Recent Activity
Nice Ramzy.
We get to watch these boys become Men! Make us proud!
I was just talking about this to my new wife. I was watching the G10 media day and she was asking if there was anything else on and I told her "I think this is on all the channels". She said that doesn't look like the president. I told her but football is getting close. I told her that the Buckeyes get to start practice soon. The Browns practice is coming up and Friday night lights are around the corner. Later in the day I got a call from a buddy that He has tickets to family night to watch the Browns on Saturday. I told him we have an open house for my niece at 1:00 a wedding at 5:00 that is an hour away but I'll check with my wife to see if we can swing it. I got a look from her. They just don't understand.
Think he would be the first 6 Star recruit?
Do you like to play other sports? What are your favorite pro sports teams?
I feel it will be someone that has over come a personal issue, maybe at home or in his life. Since I don't know who that is I will go with Sam Hubbard for giving up his recruited position to become a TE. For putting the team over his recruited position. Good Luck Sam
I couldn't stop laughing. Just think there is a school that is paying that guy millions.
True. At the time that was the first thing that came to mind. I did run into a lot of Buckeye fans there. Buckeye Nation is strong.
Since it's your first day, let me tell you about "The Game"......
That 5% is from the guy who is answer our questions..... Just saying
If that is true than this picture is even more impressive. 50-60K of shirts needing recolored. I feel sorry for that guy.
How did they find a picture of "the house" with so much yellow? Where they playing Iowa?
Makes me wonder if Bass has multiple accounts.
My top 7 list is now down to top 3 sites.
11W
247sports
Porn
I will give you Cameron, but Thomas and Haden are jerseys that you should have already got. I will also give you Whitner because of the history but he is an older player. I was just referring to the new exciting player.
As a Browns fan. He is the only jersey worth getting now that Gordon in on the naughty list. I'm not a big Johnny fan but at least ESPiN is talking about the Browns.
He is a good kid that made a mistake. I think I will sit him for a half...... Of the first quarter.
It's Ok the players wear the jersey's skin tight now.
Whether you like Lebron or not this is a great thing for the city of Cleveland. Welcome back. #breakthecurse
What's wrong with One Direction?
Fun Facts:
I went to the same school as Randy. My 2001 class graduated about 125 so not a real big school.
My dad was good friends with him in high school. Told me a story of how he use to wear these short shorts that said "Randy" on the butt.