OSUlewis
---
Grand Rapids, MI
Member since 22 February 2014 | Blog
Favorites
COLLEGE FOOTBALL PLAYER: Eddie George
COLLEGE BASKETBALL PLAYER: Jim Jackson
NFL TEAM: Bengals
NHL TEAM: Blue Jackets
NBA TEAM: Cavaliers
MLB TEAM: Reds
SOCCER TEAM: Crew
Recent Activity
JT didn't even play in his senior year of High School
I would laugh at their Signing of the Stars event but the fact is it raised more than $110,000 for the ChadTough Foundation (DIPG).
Been in GR for 6 months so far and have no regrets for the transplant behind enemy lines.
BOOM!!!
I completely agree about Malik. People were raving about him before his injury. I have brought this up before but he was outshining Shavar Manuel before going down.
I don't see Haubiel paying for his own way - he is way too good for that.
Like him already for not wanting any media attention for his final decision.
Do we even know what position he is being recruited to OSU for? We could easily take both Bruce and Hardman and only take one more DB in this class.
If we don't get King I wonder if the staff will go heavily after the top JUCO DT next year to basically count as the DT we missed on this year?
Sorry Clint but these Hardman threads are getting ridiculous... why not bump one of the many others?
I understand if there was one or two recruits you suggest to look around but this is an annual recruiting tactic of Harbaugh's. I also understand it's survival of the fittest and if you don't win you're fired. Buuuuut... can you imagine the hate we would be getting from TTUN if it was Urban dropping scholarship offers for better recruits? How fast opinions change...
I just want to hear Harbaugh's "game". "Hey there Quinn... I can't wait for our in-home. You think it'll be okay with moms if I stay over?"
I just wondered. I have no clue how/when they will be applied.
Just because he is short he will get crushed?
Doug Martin - 5'9", Giovani Bernard - 5'9", Lamar Miller - 5'10", Ronnie Hillman - 5'10", CJ Anderson - 5'8", Ameer Abdullah - 5'8" are just a few examples...
Not to nitpick but wouldn't that be against the rules to buy anything for Nordin and/or his family?
Did you include the 2 scholarships to the walk-ons?
I doubt both would commit but if they would I think both Hardman and Bruce would be accepted IF Fuller and/or Hamlin have not.
I saw that Harbaugh is slow playing Swenson now and rumor is he was told to look around.
Come on Lawrence, Fuller, Hamlin, and Hardman... Finish this class out with a bang!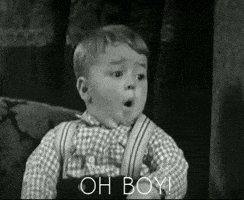 I take it the staff wants both Fuller and Hamlin?
Competition is good at any position. No skating by for McCullough (not that he would).
I don't think there is room for both Jones and Harrison.
This will be one of those F5 type of threads all weekend long!